Elementor is a popular page-building plugin for WordPress, a free and open source content management system. When it comes to creating websites and online platforms today, WordPress is the most popular CMS available for both personal and professional use.
As we are making headway into 2022, it's now time to discuss Elementor's top features and add-ons for this year.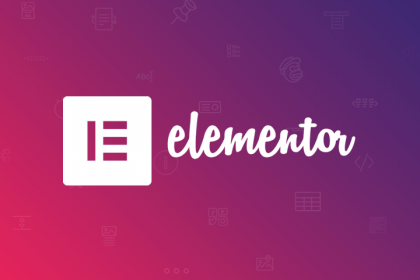 Elementor's Top Features
Drag & Drop
The drag & drop page builder in Elementor has been one of the most popular features and that stands true in 2022.
The Elementor page builder is simple and intuitive to use, and it only takes a few clicks to get started. In addition, the Elementor page builder supports live editing, allowing users to make changes, adjustments, and updates to their website without having to access the backend. You can also make changes to your WordPress site while viewing the frontend for fast updates when you're logged in as the administrator.
You can make quick modifications to the following parts and sections of your website with the Elementor drag & drop page builder in a matter of seconds:
Headers and footers

Images

Other types of media, such as video

Buttons and links
You can also use the page builder to combine your own theme and design with your WordPress website. If necessary, you can also use a JSON file to import your desired theme or layout. Then, when you've finished a layout or theme and want to save it for later, you can do so by exporting it with Elementor.
Theme Editor
Elementor includes a built-in theme editor, which works with Elementor's page builder plugin. Once you have accessed a page via the page builder plugin, you will be provided with tons of features and elements that can be instantly implemented onto each page of your website.
You can utilize Elementor's theme editor to browse among many themes in the Elementor theme library, as well as your own custom themes and layout designs. Take advantage of the following tools while using the theme editor to help you construct the frontend of your website:
Use the theme editor to quickly add text, images, sections, buttons, and more once you've accessed the Elementor page builder.

Instead of coding your own 404 pages in the backend of your website, use a live editor to create them.

Create unique layouts for different types of pages and blog articles that you want to share on your website.
Content Blocks
You can use preconfigured content blocks offered by Elementor to help you get started even faster if you don't have time to build a custom theme and template for your website or simply wish to skip the process. I mean, it's 2022; who doesn't want a faster way to get things done? Elementor's content blocks are perfect for building multiple sections and areas of content, as well as blogs and landing pages.
You can easily and quickly make changes to different elements of your website, such as your about, contact, features, footer, and header, using Elementor's content blocks. In addition, to help enhance engagement and click-through rates, you can use content blocks to generate 404 pages, client pages, and even call-to-action areas of your website.
Templates
The ability to use the template library that comes with Elementor is another top feature of the plugin. More than 150 templates are available in the Elementor theme library in 2022, which can be selected and applied to any page or full website in seconds.
The Elementor template library provides themes and layouts for single pages in addition to comprehensive layouts for entire websites. Homepages, index pages, about pages, login pages, and even contact pages are just a few of the page layouts accessible in the template collection. There are also templates for specific types of landing pages that are best for promotional purposes, such as coming soon pages that help visitors prepare for a product, service, or page that is about to launch.
There is a theme and layout for everyone among the more than 150 templates available.
WooCommerce
WooCommerce, WordPress' official ecommerce plugin, is one of the main reasons people flock to the platform. Purchasing online has become more frequent in recent years, and 2022 will be no different. In fact, in some industries now, ecommerce surpassed shopping locally and in-store. With the growth of the ecommerce market, it's no wonder that millions of people and businesses are turning to the internet to sell and promote their goods and services.
You can make changes to the following areas using the drag & drop editor for your ecommerce store.
Buttons

Individual product images and product categories

Pricing

Inventory and product stock

Product ratings, as well as related and recommended products

Content pages with upsell information, such as product descriptions and titles
The Elementor WooCommerce editor includes extra widgets in addition to the drag & drop builder, which is important for any webmaster or ecommerce store owner. Essential widgets can assist you in streamlining the purchasing and checkout processes for your visitors and potential clients.
Popup Creator
The days of the irritating and intrusive popup, which is not only an eyesore but also completely unnecessary, are long gone. Instead, corporations and businesses all over the world recognize the value of a well-designed and strategically placed popup, especially when it comes to increasing email signups and driving home sales.
The built-in popup builder in Elementor is comparable to the page builder and the Woocommerce editor in that it is all-in-one and relatively simple to use.
Creating popups that blend in with your WordPress theme and layout can help you present a professional image and establish a trustworthy online reputation. Take advantage of the following features with the Elementor popup builder:
Set up triggers: Use triggers to make a popup appear based on conditions and parameters that you define and that are relevant to your website.

Individual pop-ups can have their own set of conditions: Set certain criteria for a user to meet in order to see a popup you've created.

Build popups for certain pages: To avoid overwhelming your visitors and readers, you can create popups for specific pages.
Widgets
Elementor comes with over 90 core widgets in addition to a large library of templates and predefined layouts. These widgets will come in handy regardless of the type of website you're building, from adding articles and page headings to altering the price of a product or a featured image.
Top Elementor Addons
When it comes to developing great looking websites, you'll most likely need to use additional elements or widgets that aren't included in Elementor's free or Pro versions. This is where third-party Elementor addons plugins come in handy. They offer several functionalities that aren't available in Elementor's basic widget library. Let's go through the top addons for 2022 that will make your website stand out.
Essential Addons for Elementor is the most popular addon plugin, with over 1 million active installs. It comes in both a free and a paid version. There are around 40 widgets available in the free edition alone. In the pro edition, you'll gain 30+ extra elements. Here are some of the most unique and powerful elements offered:
Post blocks (flex)

Lightbox/modal popups

Interactive promo (neat hover effects on a box)

Protected content (restrict content by user role or password)

Dynamic filterable gallery

Data tables
Another excellent Elementor plugin is PowerPack. It includes over 70 amazing widgets to make your website look professional. Rather than adding additional widgets to its collection, PowerPack tries to provide you with amazing widgets with improved functionality.
Some key features of PowerPack for Elementor are:
WooCommerce Widgets

Category Grid & Slider

Team Member Carousel

Magazine Slider

Dual Pricing

Tabbed Gallery
Ultimate Addons for Elementor is another package of addons that is jam-packed with widgets. Ultimate Addons for Elementor now includes over 40 additional Elementor widgets, with more on the way.
Key Features
Gravity Form Styler

Modal Popup

Timeline

Particle Backgrounds

Infobox
Conclusion
WordPress' Elementor has a lot to offer in 2022, from innovative features like predefined content blocks to hundreds of addons that can take your website to the next level.
Our WordPress technical and design knowledge will help any business. Whether you are a company, association, or government institution, we can utilize WordPress to develop your brand, communicate your message, and achieve the results you desire. Contact us today!
Insert image above this text, then delete text.