Drip campaigns, or email sequencing, are a series of automatic emails sent in response to particular schedules or user actions. They allow you to communicate with people based on events, such as when a user creates an account or when they visit your website based on frequency. There's no need to manually write and send each email because it comes from a queue of previously produced emails. You can even customize them with your contacts' names, company name, and other information.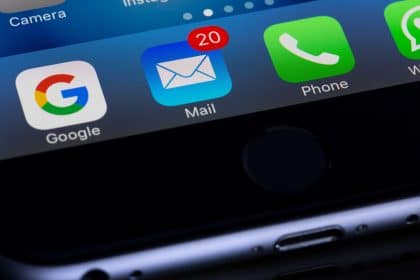 For example, let's say we set up an email sequence for abandoned carts. If a customer adds a product to their cart but does not complete the transaction, a triggered email series (that you have to set up just once) can remind them to return and complete the transaction with no additional effort on your behalf.
Email sequences can take unfamiliar consumers and turn them into paying customers and maybe even passionate brand supporters. Simply by sharing relevant content at the right time, email sequences can help you build stronger relationships with your subscribers over time.
If you think email sequences can't work for your business, think again. Email sequences can be beneficial to almost any firm. There's a sequence out there that can help you reach your business goals, whether you're a software firm, an ecommerce store, a nonprofit organization, or an information product marketer. In addition to working for any type of business, email sequencing can produce a wide variety of results from establishing your brand, acquiring leads, and generating sales.
Simply said, email sequence marketing is all about delivering the right content to the right people at the right time. For example, if someone recently signed up for your blog newsletter, a sequencing campaign could send them a welcome email right immediately, followed by an email with some of your most popular content two days later. If a potential customer has been lingering around your "premium upgrade" page for a few weeks but hasn't yet pulled the trigger, a sequencing campaign could send an email with reasons to purchase the premium plan. Let's talk about more ways your business can use email sequencing.
How Your Business Can Use Email Sequencing
– Nurturing Leads
Leads are potential clients; people who you believe will purchase your product in the near future. They may only require a little nurturing or hand holding until they are ready to purchase your goods.
A nurturing sequence can help these prospects by providing more information about your organization. They may have downloaded an ebook or agreed to receive content, but they aren't ready to buy. By offering social proof, addressing objections, and proving value, a nurturing sequence can turn those leads into sales.
Engagement sequences use email to build stronger relationships with your users. The goal is to get them involved with your content to pique their interest and keep your company in their minds. This type of sequence can help you discover engaged subscribers who open, click, and act on emails, so you know to enroll them in other sequences that are more relevant to their journey.
When asking your prospect to do something (e.g., booking a call or meeting, scheduling a demo), use a conversion sequence. Your entire copy will be centered on a single call-to-action, and the sequence will be used to persuade the recipient to perform the desired action.
A prospect's lack of response to a sales outreach email does not imply that they are uninterested. They could just need a few "impressions" before they notice and act. After a few outreach attempts, a follow-up email sequence loops back and contacts your target. This is so that sales reps can send fewer manual emails and do less administrative labor.
With email sequencing, you can re-engage any interested but hesitant clients and lure them back to the "purchase" button. Use this sequence to follow up with users who leave an unpurchased good in their cart and confirm that it is still available. You don't even have to offer tangible goods to make this work. Instead, you can use a specific sales page as a trigger in an app, such as one that outlines the benefits of your premium plan against the basic one and send some follow-up information to anyone who sees that page but doesn't convert.
To get the most out of email as a channel, you'll need a robust database. Email addresses change over time, and prospects lose interest. Even if you're creating new leads at a rapid rate, you'll receive some data skew from uninterested or deprecated connections.
A re-engagement sequence can be used as a last effort to reclaim some of those contacts. The purpose of this type of campaign is to get users to open emails and take action; otherwise, you'll have to delete them from your database. This will assist you in maintaining a healthy and accurate email list.
Thank Yous and Confirmations
You've made the sale, or better yet, you've persuaded a customer to extend their subscription for another year. However, your email sequencing work isn't finished yet. Set up a "thank you" auto response that goes out shortly after they hit the "buy" button to confirm your user's purchase renewal. You might even want to include links to your product's newest features in that confirmation sequence to re-engage them with your brand.
Sending your customers an email receipt after they complete a purchase should be a no-brainer, but you can also utilize that communication to promote related items and upsells. For example, send a brief email a day before an event to put any crucial confirmation codes at the top of a user's inbox with confirmations for things like plane tickets and hotel accommodations. Then, a few days later, the same sequence might send them another email, asking them to review your product or service or offering them a coupon for future purchases.
An event sequence, like a conversion sequence, tries to persuade subscribers to take action. However, in this situation, that action is attending an event (for instance, a live in-person meetup or an online webinar). Event sequences achieve several goals, including:
Informing subscribers about the event's nature and the advantages of attending
Getting subscribers to sign up to participate (ideally, using in-message sign-ups)
Reminding subscribers of the event as it approaches
Following up after the event to share content and receive feedback
Event sequences use timed communications (for example, a few days before the event) and trigger-based emails (for example, people who registered but didn't show up).
Email Sequencing Tools
HubSpot is a sales and marketing platform that assists businesses in attracting visitors, converting leads, and closing deals.
With HubSpot's sequences tool, you can send a series of customized, timed email templates to nurture contacts over time. You can also set up tasks to remind you to follow up with your contacts automatically. Then, when contacts respond to the email or schedule a meeting, they will automatically be removed from the sequence.
Pardot is a B2B and B2C marketing automation and lead nurturing tool by Salesforce that allows you to quickly identify who is and might be interested in your products and services and send them an automated and customized email sequence.
As HubSpot and Pardot partners, New Target knows what works and how to get the most out of each platform. Our digital strategists will customize your HubSpot or Pardot implementation to meet all your email sequencing goals.
Conclusion
When you leverage email sequencing, you are not only creating new opportunities for sales but also are getting one step closer to having a loyal and passionate customer base. Our team at New Target can make email sequencing work for any business with any goals. We blend technology and creativity to create compelling, personalized experiences for our clients' users. The result? A customized user experience that can mean the difference between a sale and a missed opportunity. Contact us today!