As an association, your website is the face of your organization. It's where you make a great first impression on potential members, partners, and donors. With that in mind, it is important to ensure your website design is up-to-date with modern trends and user expectations. But how do you make sure that your website design is up to par? Here are six tips to keep in mind when designing an association's website.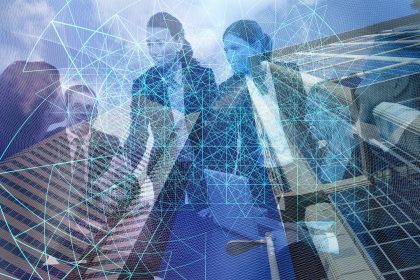 6 Tips For Your Association's Website Design
1. Keep It User-Friendly
Your website should be easy to use and navigate, with intuitive menus and links so users can quickly find what they're looking for. Consider organizing content into categories or sections that make sense, such as "About Us," "Events," "Resources," etc., so visitors can easily find what they need within a few clicks.
2. Mobile Optimization Matters
Speaking of user-friendly, nowadays, many people access websites from their phones or tablets rather than laptops or desktop computers. That's why it's important to ensure your website is optimized for mobile devices as well as desktops – otherwise, you might be missing out on a huge swath of potential visitors who won't bother navigating a non-mobile-friendly site from their phones or tablets. To ensure maximum compatibility across all devices, use responsive design techniques when building your site, so it looks great no matter what device someone is using to view it.
3. Use High-Quality Images
High-quality images are essential for making your site look professional and attractive, both essential to an effective association website. They also help to break up text and create visual interest on the page. Be sure to use photos that accurately represent your organization and its mission, as well as royalty-free stock photos or images with creative commons licenses if needed.
4. Incorporate Social Media Links
Social media has become an important tool for promoting your organization and engaging with members, so make sure to incorporate social media links into your website design. This will help drive more traffic from those platforms back to your site and increase engagement with potential members.
5. Focus on Engagement
The goal of any website should be to engage visitors and encourage them to take action – whether that's joining the association, signing up for events, donating money, etc. Make sure the design includes calls-to-action (CTAs) throughout the pages, so users know exactly where they need to go next in order to take action or learn more about what you offer.
6. Test Before Launching
Once your website is designed and ready to go live, it's important to test it out first before launching publicly. Check each page for accuracy in terms of content, formatting, spelling/grammar mistakes, and broken links – anything that could affect the user experience negatively should be corrected before going live! It's also important to test any new changes you make to your website even after it's launched.
Don't Forget About Content
In addition to these design tips, it is important that you also have a content strategy in place for your association's website. Content strategy is the practice of planning out what kind of content you need in order to meet your organizational goals, as well as how this content will be presented on the web pages themselves. For example, if your goal is to increase membership, then you will want content that promotes why people should join your organization as well as easy ways for them to do so (e.g., online forms).
Another element of content strategy is SEO optimization which involves optimizing web pages so that they rank higher in search engine results pages (SERPs). This helps ensure that more people are able to find your organization's website when searching for keywords related to your cause or mission statement online.
Conclusion
The design of your association's website plays a significant role in how users interact with it; if done correctly, it can help engage potential members while making it easier for current members to access information quickly and efficiently. By following these five tips when designing an association's website and creating a solid content strategy, you can create an attractive yet functional website that serves as an invaluable resource to your organization's members!
We design effective technology and creative solutions for associations that engage. We'll amplify your members' voices above the noise, together. Learn more about our work for associations
here
.