The focal point of a nonprofit's digital marketing strategy and typically the first impression a new visitor will have of an organization is its website. It's crucial that your nonprofit organization's website is optimized for success because you have very significant missions to communicate.
Here are 11 features that every nonprofit website should have: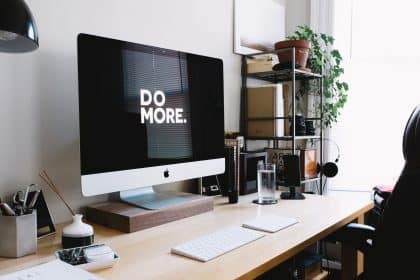 11 Must-Have Features for a Nonprofit Website
Accessibility
A crucial aspect of a nonprofit website is the user's ability to access materials with fewer than three clicks. You only need to concern yourself with providing more content or adding fun features once supporters can readily locate and access resources. Technology is constantly evolving, and we should take advantage of it, but it is important to remember that a nonprofit's website should be designed to make it easy to get help.
For example, you should take extra steps to ensure your website is accessible for users who:
Are blind or visually-impaired.

Are deaf or hard-of-hearing.

Are not able to use a traditional keyboard or mouse.

Do not have access to a high-speed internet connection.
Invitations for Community Involvement
Websites for nonprofits often place a strong emphasis on soliciting donations, so the mission, the reason why, and the how of an organization get overlooked. Websites are so focused on their programs that they overlook the value of asking their community to participate by giving money, offering their time, organizing fundraisers, etc. The key is finding a balance between asking for donations and emphasizing community involvement's importance.
Clear Member Benefits
A nonprofit's website must make it clear how members receive benefits. While many people have a strong desire to help nonprofits out of a sense of duty, many people also want to know, "What's in it for me?" Therefore, the nonprofit must be open and honest about where members' donations go and what they will receive in return if it wants to attract current and potential members.
Good Navigation
A nonprofit website needs to be clear and easy to use. It is not enough to simply have information on a website; users must be able to access it. The simplest approach to achieve this is to categorize the material according to the different types of viewers and make sure that their experience is simple. To enhance the viewer experience, if possible, include a watched chat room with prompt responses, which brings us to our next feature.
Chat Features
A nonprofit website should have a chat feature. It is essential to have quick access to information and virtual question-and-answer exchanges as current and potential members become more tech-savvy. Just make sure you have someone who can answer very fast or an automated bot in place or that you provide particular hours for conversation if available. The number of people that take advantage of chat features will surprise you!
Search Functionality
Users should also be able to search for the items they need. You can add a search icon or bar to the header or footer of your website, giving visitors another way to access the information they need.
Having search capabilities on your website gives you the added advantage of knowing what search keywords people are using it for. This will allow you to become aware of opportunities for creating fresh content or improving the web page accessibility of existing material.
CTAs
Today's nonprofit websites need clear calls to action and impact stories more than ever. Visitors don't tend to stay on websites long, so you must swiftly and succinctly convey to both people and the larger community the impact their engagement has and how they can get involved in the work of your organization.
A prominent "Donate" button can often be found on the main menu of charitable websites. Other calls to action can ask you to fill out a volunteer application, sign up for an event, or carry out an advocacy task like getting in touch with a member of Congress. Whatever it may be, a clear call to action is essential to driving donations and encouraging involvement.
Mobile-friendliness
Due to the rise in mobile internet usage, websites must be mobile-friendly. Nonprofit websites must be easy to use on any device to keep users interested. Though it may appear straightforward, doing so is not always simple. To adapt to the reality of our mobile world, becoming mobile-friendly isn't just an option; it is something your website must do to remain or become relevant. Learn more about mobile-friendly websites here.
Social Media Links
Websites run by nonprofit organizations can often become static and out of date. However, nonprofits typically update their social media in real-time, so building websites with social media links becomes crucial in a world that is changing quickly. This way, visitors to the website can easily get current information about the organization whenever they want, from anywhere.
Also, consider including social media share buttons on popular web pages and blog posts. This will motivate readers to spread your information throughout their networks.
Calendar
A good events calendar with simple registration and payment procedures is essential. In order for members to remember to attend the event, your website should be integrated with a way to place the event on their own calendars. It has also become standard to send reminders about upcoming events. These factors will ensure the event has the best turnout while showing that your organization is truly digital.
Analytics Data
Everything we discussed above would almost be for nothing if you aren't tracking data. Make sure you are gathering the essential data about how users are accessing your website, the pages they are browsing, and the actions they are completing in the background.
Google Analytics is the most popular free option for gathering website analytics and is simple to integrate with all top website builders and content management systems.
New Target Knows Nonprofit
In addition to designing beautifully effective nonprofit websites, we are a fully integrated digital firm that will deliver and execute specially tailored fundraising, marketing, and community-based strategies for nonprofits around the globe. See our nonprofit work here and contact us today!