In the world of nonprofit fundraising, there are many different methods that have traditionally been used to great effect.
The fundraising dinner is a tried-and-true method of raising much needed funds. The charity hires a big name speaker who draws an audience and then the president uses that gathered crowd to pitch to. This has been very effective for a long time.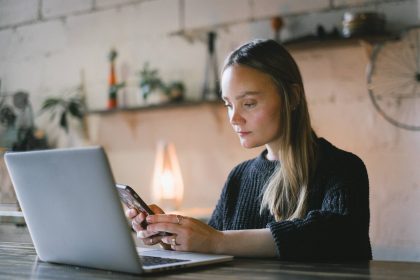 Fundraising letters, both personal and as direct mail, have been and are still quite effective. The former requires a prior relationship which is used as leverage and the latter employs an effective use of inspiring—sometimes frightening—language to inspire a positive and generous response.
The simple phone call was always a great option and was used from the top to talk to a wealthy friend and by volunteers to phone potential friends from a long list of prospects.
Then the internet came around and emails started being a new and effective way of approaching donor and prospects. In much the same way as the traditional stamp letters and phone calls, these emails would either find their way into the inbox of a friend or a stranger and so the wording had to be different in each case.
All of these various fundraising "silos" (systems or departments that operate in isolation from others) might be managed by a director of development with teams of people dedicated to each area. The goal was traditionally a mailed check or, more recently, a donation through the website.
The silos developed because of the differences in technologies required often different skill sets. A letter writer might not be an ideal phone caller, your dynamic and personable fundraiser might not have any writing skills. And while silos are not a great situation in a perfect world, thing have only gotten more complex with our rapidly changing world that is rapidly altering the nonprofit landscape.
These days, the traditional methods of fundraising are becoming less effective.
Ms. Fundraiser is looking for the next big donor, and no one is attending any fundraising dinners because of a global pandemic. Few people have a home phone to call and their cell phones are on the "do not disturb" list. Your regular mission update and appeal emails don't get past their spam filters as reliably as you'd like and they so rarely get a physical letter that their mailbox only gets checked once a month.
These methods still work, and a large number of your base—especially older donors—like them, but nonprofits are finding that these methods need to be combined with some new ones.
Your base of supporters is now to be found on Twitter, Facebook, Instagram, and whatever platform they just invented yesterday. And those spaces are where they "live" for several hours a day. And more and more of them don't want to leave, not even for a click. You might need to change your thinking about driving all traffic back to your website and instead establish satellites that satisfy the needs of your donors – modern digital marketing techniques provide solutions.
When it comes to sharing your story—your mission—you'll want to find your people where they are living and in the format where they want to read your updates or view your videos and hear about your successes. And those spaces are morphing all the time and new ones are being added.
By the way, it's okay if someone donates to your cause on Facebook instead of the official donation page on your website.
With a more complex fundraising universe, you'll need a larger strategy, more integration, and lots of research:
Who are your people?
Where do they spend their time?
How do they like to be approached?
What works for them and on what platform?
Where are your videos more likely to be shared?
Which segment of your donor base wants to donate online?
Which of your content is highly sharable?
Your organization doesn't want to leave any stone unturned when it comes to expanding your base of support. But by ignoring or avoiding any space where your people may "live," either through intimidation or apathy, you'll be sending them into the arms of another charity.
By breaking down fundraising silos and broadening your scope and vision, you can unite those still effective traditional fundraising methods with opportunities in the new world of social media sites and digital influencers.
We know that this can be daunting and complicated. You are attempting to bring a number of different skillsets into one team. You are trying to bring old and new technologies together and unite them into a coherent fundraising plan that seeks out and serves well your entire donor base.
We can help you understand the possibilities for your unique mission and create a plan for integration and expansion that is relatively painless and highly effective. We've done it before, and we can do it for you.