First-party data is a huge topic in marketing right now, and if you're not concerned with it, you should be.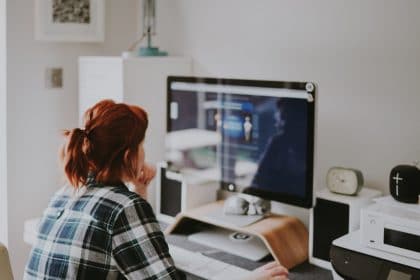 What Is First-Party Data?
Any information you gather directly from your own consumers is referred to as first-party data. It's the most important data a brand, retailer, or publisher can gather about their customers, in part because they choose to give it to you based on your connection with them, so it's yours to keep.
First-party data allows you to develop a direct relationship with your customers by telling you who they are (including demographic data) and what they've bought (including purchase history).
Among the many advantages of first-party data, the following are a few of the most significant:
The opportunity to acquire the precise data points you want in the format that best suits your needs.
Improved accuracy. Because you're gathering data straight from the source, there's no risk of it being tampered with as it moves through different hands.
Real-time data processing, review, and reaction.
Why Is It Important?
First-party data didn't always have the same importance as it does right now. With our third-party cookie-free future rapidly approaching, digital markets must now rely on first-party data more than ever.
Third-party cookies were created to keep information anonymously under the authority of end-users, but ad tech companies took use of them to collect and link datasets in order to target and measure highly specific advertisements. Both Google and Apple recently announced plans to give customers more control over their personal data, citing privacy concerns.
Apple's iOS version now requires opt-in for device identifiers. In June 2021, Google announced that it would phase off third-party cookie tracking in early 2022. Google eventually caved in the same month, announcing it would postpone the change until late 2023, but the writing is still on the wall.
Whatever the timeline, digital marketing leaders will see a lot of changes, which will include:
Ad targeting, buying, and optimization strategies will be disrupted, particularly for performance-based campaigns and customized audiences.
Attribution and optimization practices are constantly evolving, incrementally testing and improving app-to-web tracking.
Ultimately, digital marketers must create compelling touchpoints for data collection in order to convince customers to willingly disclose personal information throughout their journey.
When used correctly, first-party data may help businesses enhance consumer relationships by creating more personalized and relevant experiences. However, the way marketers collect and manage first-party data will be crucial.
First-Party Data and Customer Trust
Any strategy for collecting first-party data from your audience must be created on a foundation of trust.
Customers are becoming more selective about which companies they share their data with as online privacy improves. Because trust is built on transparency, it's good to tell people what information you're collecting, what you're going to do with it, if you're going to share it, and how they can opt-in or out of this process.
Customer data can no longer be purchased or sold. Instead, it's a privilege that must be gained via trust and continually re-earned through safe data management.
Collecting First-Party Data
Because different types of businesses interact with their customers differently, data collecting will vary by industry. Retail, financial services, and travel brands, for example, have built their value exchange on exclusive offers like membership-only content and loyalty programs.
Consumer packaged goods (CPG) and automotive companies, for example, rarely sell directly to customers. However, these organizations can expand their first-party data set by reaching out to their end customers with unique supplementary digital offers. For example, when purchasing a new grill, a company might include a QR code linked to their app that provides instructions on setting up and using the grill.
Online and offline sources of first-party data include behavioral data on your website, Customer Relationship Management databases (CRMs), Customer Data Platforms (CDP), loyalty programs, and in-store Point of Sale (POS) transactions.
Websites
Enabling a pixel on your website is the first step in collecting first-party data. A pixel is a piece of code that captures and delivers information directly to servers about a user's activity and behavioral indicators on your website. This allows users to be tracked across all of their devices. Advertisers can therefore tie their numerous marketing activities across websites and advertisements together.
Apps
Customers can share first-party data when they create a user profile on an app, just like they can on a website. Compared to a non-registered user, when customers create an account through your app, you get more access to client behavior. You can also start developing a user profile by gathering data in advance. Brands may gamify data collection with in-app surveys, allowing marketers to acquire more first-party data and segment their audiences more effectively.
Customer Relationship Management Systems
Companies can use CRM systems like Salesforce and others to gather and update customer contact information, track interactions, and manage customer accounts. In addition, companies can use the client information stored in their CRM to organize, automate, and synchronize each customer interaction.
Loyalty Programs
Even when competitors win on other fronts, such as price or convenience, loyalty programs have been shown to retain customers and create brand affinity. Customers enjoy feeling as if they are being rewarded for their loyalty by receiving exclusive offers and early access to purchase things. These are so good at capturing first-party data because the value given in exchange for the personal information they are handing over is crystal clear.
POS Systems
Offline data collected at the register is valuable because a customer's purchase history allows for higher levels of marketing personalization when they are online.
New Target Can Help
Many businesses already have a strategy to collect first-party data, whether through an ecommerce platform, an email marketing platform, or a combination of the two.
No matter which strategy or combination of strategies you're looking into, New Target can help you make the shift from third- to first-party data. We will help you develop a strategy to better connect with your customers, increase conversion rates and overall customer satisfaction. Contact us today!