One of the biggest challenges that nonprofits face in terms of fundraising is finding and retaining donors. It can be difficult to attract new donors, as well as keep current donors engaged and committed to giving on a regular basis. Additionally, relying too heavily on a small pool of major donors can create instability for the organization.
This is where diversifying fundraising strategies and implementing tactics such as cultivating a strong online presence, organizing events, and building relationships with corporations and foundations can make a significant impact.
Finding creative ways to engage potential donors and showing them the impact their donation will have can also go a long way in securing their support. Ultimately, consistent communication and demonstrating transparency in how funds are used are key components in addressing these fundraising challenges.
And sometimes you just get stuck in a rut and so we've provided some interesting fundraising ideas that might spark that next great fire and push your nonprofit to another level.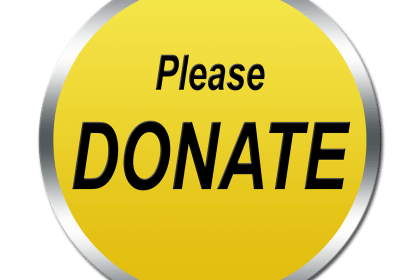 20 Fundraising Ideas
1. Social media campaigns: Utilize platforms like Facebook and Instagram to share your cause and gather donations.
2. Online auctions: Host virtual auctions with donated items or experiences to raise funds for your organization.
3. Matching gifts: Reach out to potential donors and ask if their employer offers a matching gift program, which can double the impact of their donation.
4. Crowdfunding: Use a platform like GoFundMe or Kickstarter to tell your organization's story and gather small donations from a large group of people.
5. Virtual events: Host online events such as webinars, live streams, or virtual galas to engage supporters and collect donations.
6. Text-to-give option: Make it easy for supporters to donate by offering the option to give via text message.
7. Peer-to-peer fundraising: Encourage supporters to create their own fundraising campaigns and share with their networks on behalf of your organization.
8. Recurring donations: Offer the option for supporters to set up recurring monthly or yearly donations to provide a steady stream of funding.
9. Sponsorships: Partner with businesses who are interested in supporting your cause and offer them various sponsorship levels with corresponding benefits.
10. Create a dedicated website or online donation portal.
11. Host virtual events such as livestream concerts or virtual races.
12. Offer online auctions or raffles with enticing prizes.
13. Partner with local businesses for joint promotions and donations.
14. Leverage influencers in your network to spread the word about your fundraising efforts.
15. Organize a charity walk, run, or bike ride with registration fees going towards the cause.
16. Offer tiered giving levels with special perks or recognition for larger donations.
17. Host a themed gala or dinner event with ticket sales benefiting the cause.
18. Set up an Amazon Smile account to donate a portion of purchases.
19. Offer sponsorships for events or campaigns.
20. Sell branded merchandise with proceeds going towards the cause.
Unusual Fundraising Ideas
One unusual fundraising idea is hosting a "misfits" garage sale. Instead of selling only gently used items, this garage sale would feature weird or quirky items that may not typically sell well at a traditional garage sale. Not only could this draw in a unique crowd, but also it can be a fun and humorous event for both the organizers and attendees.
Another idea is to host a themed bake sale, where all of the baked goods are made to resemble famous landmarks or popular cultural references. This can add an element of creativity and playfulness to a traditional bake sale.
Finally, organizations could consider hosting a themed dinner or gala, with tickets sold to attend the event and potentially incorporating a silent auction as well. Themed events can add a special touch and make the fundraising experience more enjoyable for all involved.
Overall, effective nonprofit fundraising requires creativity, communication skills, and dedication to the cause. By utilizing some of these successful fundraising ideas, your nonprofit can continue making a positive impact on society.