Gated content is any type of content that viewers can access only after exchanging their information. Essentially, the content is hidden behind a form. Companies use gated content to generate leads and ultimately, sales.
WHY USE GATED CONTENT?
Pretend you're really interested in learning more about Search Engine Optimization (SEO). As you scroll through your Twitter feed, you notice that an industry leader shared a post about "The Future of SEO Trends in 2021."
This post is exactly what you're looking for, but before you can get the free guide, you must provide some personal information.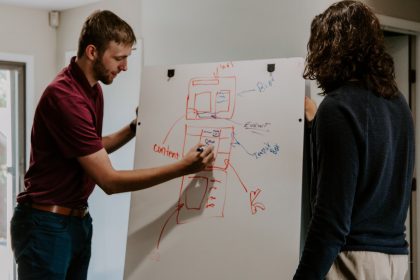 You've benefited by gaining access to this excellent content, while the host has benefited by getting to know you a little better (and offering more closely related content to you in the future).
Gated content:
Helps you understand your audience better. By gathering more details about who specifically accessed the content, you can accurately target and nurture those leads in the future.
Forges a trusting relationship. Those who invest in your gated content by providing their own information might view it as being more valuable, thus establishing your brand as trustworthy and authoritative.
Streamlines your sales process. Conducting outreach to those who accessed your gated content is much more effective because you have more qualifying information about them.
People will determine whether your gated content is worthy of giving up personal information for, based on your existing content. So, if your pre-gated content is weak, you can expect that to starve your lead generation; but if your pre-gated provides enough value, visitors will feel they have more to gain by handing over their precious contact information.
There's even research that shows websites that are publishing in-depth content and downloadable resources experience better results than websites that are just publishing content.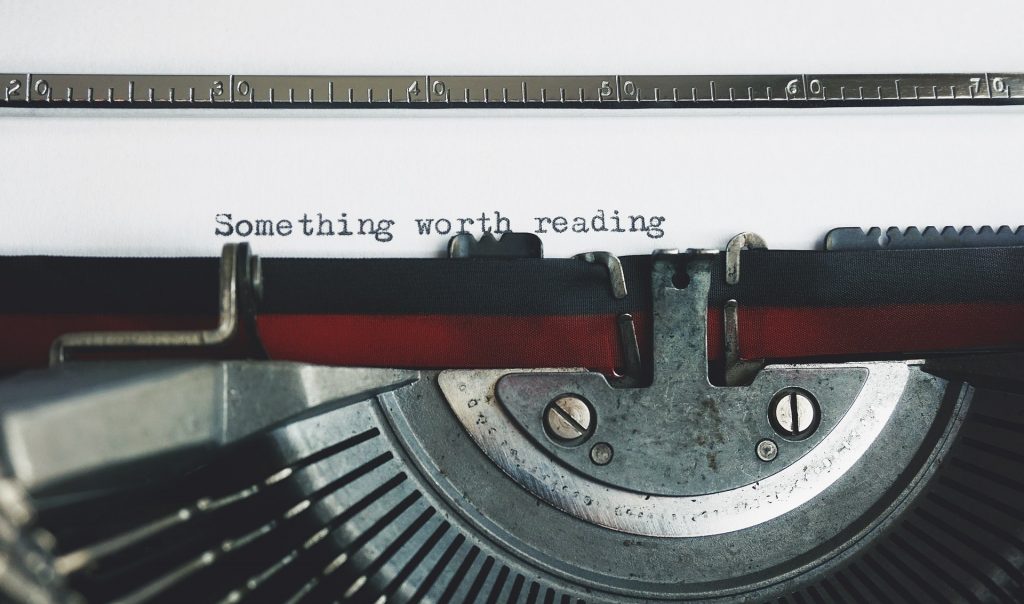 Your content offers shouldn't just be a long blog post. Instead, your gated content should provide actionable, valuable content. Additionally, your gated content should be relevant to your audience.
When your content provides true value, it gives your audience an incentive to fill out that form and give you their contact information.
Usually, when a user clicks on a call-to-action for a content offer, they'll be led to a landing page. That means one of the best practices for gated content is to build a strong landing page.
This means you'll want to create a strong headline, write compelling copy, and generate a form.
Ultimately, a landing page will eliminate distractions and capture your visitors' undivided attention.
But being too intrusive or aggressive right away can turn away potential business. Certainly, you want to capture information from your visitors but too much, too soon, just might harm the relationship from the start.
It's all too tempting to ask for more, but letting greed get the better of you can be a one-way ticket to form abandonment.
There's no reason to start with more than just the big three:
According to the 2020 Content Preferences Study, the addition of job title/industry is one of the few fields you can get away with adding without turning off people. After that, there's a steep decline in what information people are willing to share in exchange for content.
The first form filled out by a prospect probably won't be their last either, so start with the must-have information.
White paper
A white paper is simply a persuasive, authoritative, in-depth report on a specific topic that represents a problem, then solves it.
Often, they are used to bring up relevant industry issues and always show how a product or service provides a solution to an existing problem.
White papers make great gated content because of the value they provide. Additionally, they help your brand become an industry expert on a topic. When you're a trusted expert, people want to know what you have to say.
This means you'll get more people to download your offer.
Ebook
An eBook is usually a shorter guide (shorter than a white paper) on a specific topic.
Ebooks can also give your brand authority and build trust with your audience. Usually, eBooks are used in the awareness and consideration stage of the buyer's journey.
Templates
Videos are the future of digital. It doesn't matter if it's the traditional video on YouTube, animated slides used for webinars, explainer videos, or documentaries, videos will impact digital marketing strategy stronger in 2020.
It's already happening with YouTube being the most popular website on earth. If not for videos and how much people love creating and watching them, YouTube may likely not be in existence.
Don't hesitate to ask visitors to sign up to watch your video if you're proud of the value it'll deliver to them.
Video content
"How to" videos that provide useful tips and advice are quite easy and fun to create. You don't have to invest a fortune on expensive video production equipment, you can start with your mobile phone and scale from there.
In the beginning, only a few people will worry about your video quality. I'm sure they've seen fantastic video quality — your edge, though, will be on the value that your video brings.
Spreadsheet templates
Not every marketer enjoys working with spreadsheets. It's boring and sometimes you end up messing them up. Why would they want to download a spreadsheet template? Well, you'll save them two hours or more of their time, depending on the complexity of the topic or task.
For example, conducting a website review and laying out the insights on a spreadsheet can be high-value information. But not too many marketers have the time to do it all.
If you could provide a template that helps businesses fill in the blank spaces, don't you think they'd appreciate it? Once you provide the template, a lot of people will love to download and start using it right away. Because it's a necessity!
Webinar
With a webinar, you'll educate your audience to learn more about a topic. You'll develop trust, build relationships, and hopefully, inspire.
For prospects who are in the decision stage of the buyer's journey, webinars are an excellent gated content offer.
Again, webinars have a high perceived value, which makes your audience more likely to fill out that form.
With gated content, it's important to consider what types of content you're offering and make sure it's suited to your audience.
Ultimately, gated content should be targeted and help you generate leads.