The Yoast SEO plugin is one of the most powerful tools you can have while dealing with a self-hosted WordPress site. It is one of the most extensively used WordPress plugins, and it's not difficult to see why. Yoast SEO is a powerful tool that can help you make your website as search-engine-friendly as possible, whether you're operating a personal blog or an SEO professional managing a client's website.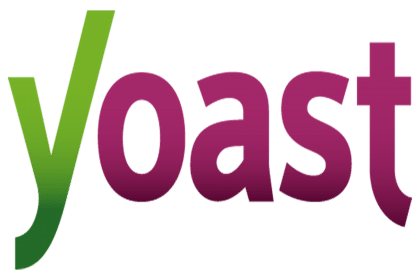 You can install Yoast on any self-hosted WordPress website. It's the most comprehensive SEO-related WordPress plugin available, and it's completely free! Although you can purchase premium Yoast SEO extensions for additional functionality, the plugin's most important features are included in the free version. Things like control titles and meta descriptions, selecting and tracking keywords, managing sitemaps, and so much more are all made super simple with Yoast.
Yes, this all sounds too good to be true. Is it? No. Well, no, if you put in the right work. To make the most out of Yoast, you can't stray away from important aspects of your content like the length, structure, etc. Before we get into creating the right content to optimize the Yoast plugin, let's talk about how Yoast works and some of its key features and benefits.
HOW DOES YOAST WORK?
The Yoast plugin will appear on each of your pages and posts after installing it on your WordPress site. Yoast SEO examines the page's content, gives you a score, informs you about any issues, and makes recommendations for how to enhance it.
KEY FEATURES AND BENEFITS
1. Keyword Focus
This is the keyword or keywords you want to rank for on that particular page of your website. Your keyword research should determine your focus. If you haven't done keyword research yet or just need some assistance, contact us, and we can help.
For example, if you're working on a volunteer page for your website, your focus keyword will most likely be "volunteer." However, the more detailed you can be, the better your chances of appearing higher in search engine rankings. These are what we refer to as niche keywords, such as "online volunteer opportunity."
2. Google Preview
This section gives you a sneak peek at how your website will appear in search results. You can change the SEO Title and Meta Description of that page by clicking Edit Snippet. The tool assists you in focusing on writing while keeping your keywords in mind.
3. Readability
Keywords aren't the only thing that search engines look for. They are committed to providing the most relevant and useful results for the user's search keywords. That means your page must be easy to read. Yoast SEO identifies flaws, suggests ways to fix them, and provides links to resources for working with them.
4. Social Media
When you share a social media post that links to a page on your website, the link typically has a preview. A photo or feature image, the post's title, or a description could all be included. If you don't want to personalize the preview for social media, Yoast SEO (Premium) uses your title and description from the SEO tab. The plugin, which is designed exclusively for social networking, allows you to write a title, description, and image.
Don't get too excited yet. This article is not simply about having the plugin; it's about having to feed Yoast the most data-rich and relevant content to actually see SEO results. So how do you do this?
HOW TO WRITE FOR SEO
1. Choose the Right Content
The initial step in SEO copywriting has nothing to do with writing at all. To begin, you must first pick what you will write about. What are the topics you'd like to be found for? Because you'll need to incorporate the keywords you want to rank for in your copy, keyword research is the first stage in SEO copywriting. You conduct keyword research to compile a list of the keywords and key phrases for which you want to rank.
There are four steps to keyword research:
Write down your company's objectives.
Create a list of all the keywords you wish to be found for.
Look at the search intent.
For each of these keywords, develop landing pages.
If you conduct your keyword research well, you should have a good understanding of the phrases people use and the terms you want your website's pages to be found for. This overview will help you determine the type of content you will be writing.
2. Focus on Structure
Setting up the structure of your post is a crucial part of the content creation process. The structure of your website's text is critical for SEO copywriting. You have a better chance of ranking well in Google if your content has a clear structure.
It is highly beneficial to consider the structure of your article before you begin. Since the structure is the skeleton of your writing, it will support the reader in grasping the article's main points.
Conversions will be higher on your website if your posts and pages have a clear structure. If your visitors grasp your message, they are more likely to purchase your products or return to your website.
By creating paragraphs, using transition words, headings, and implementing a table of contents, you can seamlessly guide your reader through the article.
3. Choose the Right Length
Content length has stumped many writers and SEO specialists for a while now. Obviously,​​the word count of the content on the page should be as much as needed to help the user accomplish their goals on the page – whether that is instantly discovering the answer to a query, providing an in-depth explanation of a subject, or simply providing a product's risk.
But, what content length really does better? Simply put, longer content typically performs better. Long-form content typically refers to articles over 1200 words and is what most organizations are leaning toward nowadays; you can read more about long-form content here.
Although longer content typically does better, it is important you don't sacrifice the quality of your work for a higher word count. The goal of the post or page will always be the driving factor in determining the length of an article.
CONCLUSION
Yoast is an awesome tool that we love to integrate into our clients' WordPress websites. But in all honesty, Yoast isn't a great tool if you don't put in the content work it thrives off of. Any piece of content you push out needs to be thought through and crafted with care if you want to get the most out of Yoast and see the SEO results you crave.
But, don't panic; creating relevant, rich content is not as complicated as it sounds, and if you let New Target deliver you a comprehensive content strategy, you will see results in no time.