You have a great organization and a compelling issue that you are making a difference with. But you need others to assist you in your endeavors; you need
· Donations
· Volunteers
· Awareness of the charity
· Awareness of an issues
· Donor action
It's easy to be overwhelmed with overcoming all the needs of a nonprofit. There is a tremendous amount of competition for a limited amount of charitable giving. And the social space is clogged with cat videos and TikTok dances.
How do you get your message out there and be seen and heard by your people?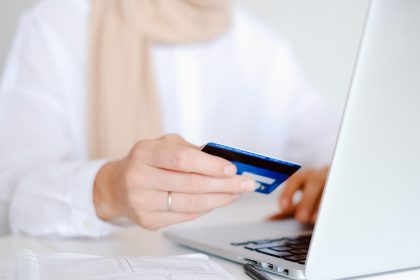 Focused Goals
The best approach is to be somewhat focused. While you might grab volunteers while you are seeking to raise funds and your awareness will grow along with your campaign to grab volunteers, it's very difficult to make gains in all areas in one campaign.
One of the reasons that focus is necessary is that your audience is diverse and the ways that you will reach them are different as well. Your older donors like email, snail mail, and Facebook while younger donors are easier to reach on Instagram, through text messages, or even on "fund me" sites.
Who Is Your Audience?
Understanding who you want your message to reach is critical to the success of your campaign. It can be tempting to target "everyone," but you're more likely to see results if you focus on a specific group of people with a similar set of behaviors.
Social listening is a great place to start in understanding how your audience behaves, identifying the channels they use, and what content they are engaging with. Also consider:
· Interviews
· Focus groups
· Surveys
· Asking current donors
Measurable Goals
Once you know who your audience is, you need to ask them what you want them to do.
Give your audience the sense that their small action is having a wider impact on society. "With your monthly donation of $25, we can send one cat to 'act more like a dog'" camp.
Be Specific and Realistic
As a nonprofit, you should strive to set goals that stretch you and are ambitious enough to challenge you. However, those goals should not be unrealistic and unattainable.
Here are examples of specific fundraising goals:
· Raise $10,000 to support the renovation of the squirrel shelter
· Gain 50 new donors
· Raise 25% more in donations compared to last quarter
· Get 25 new volunteers
Time-Based
Every successful fundraising campaign should have a beginning and an end. Projects and campaigns that stretch out can become burdensome and demotivating for both staff and volunteers. If a goal isn't time-based, you can put it off indefinitely.
Having a timeline also helps with tracking progress. For example, you could be one month into a two-month campaign, but you only raised 35% of the planned amount. This informs your decision-making. You are now able to re-plan and think of ways you can increase your efforts and meet the end goal in time.
Collect Relevant Data
The best way to set ambitious and attainable fundraising goals—and meet them—is to start thinking about them way in advance. When you're planning a fundraising campaign, decide what kind of data and KPIs will help inform future campaigns.
Collect that information throughout the campaign.
· Which channels attracted the most donors?
· Which channels had the highest ROIs?
· How many donors were new supporters versus returning supporters?
· Where did the new ones come from?
Ask Your Donors for Input
Your donors and supporters have a lot of great ideas. All you need to do is ask them about it!
When you are brainstorming for the upcoming year/project/fundraising campaign, don't hesitate to ask for their input.
You can create a simple online survey using SurveyMonkey or Google Forms and send it out to your email database (as well as post it on your social media).
Ask your supporters to rate your engagement with them. You can ask them how they first heard about you, why they donate, what you should keep doing, what inspires them to give, and so much more.
Your supporters are your gold mine!
Set Up a Matching Period
Matching gift periods can ignite excitement among your supporters, especially if you unveil the match during the mid-campaign lull. Often, matching gifts instill a sense of urgency in supporters to give right away instead of waiting to do it later.
Take the time to clearly define your fundraising goals, openly communicate them both inside your organization and outwardly to donors, track your progress, celebrate your victories, and stay positive and resilient.
Show Impact
Show how their gift carries over into the real world. Remind them that every gift, no matter how big or small, can help advance your mission and work. Give examples.
Launching a nonprofit fundraising campaign can feel like a daunting task. It requires your team to do a ton of planning and preparation. While you're perfecting your fundraising strategy, make sure you use reliable and capable fundraising software to build your foundational fundraising assets.
Don't just consider the best ways to raise revenue in the short term. Think in the long term and how your nonprofit can grow your donor base to create the most meaningful impact. With the right tools, you can create a sustainable campaign strategy that will pave the way for growth.