LinkedIn is the world's largest professional network on the internet. You can use LinkedIn to find the right job or internship, connect and strengthen professional relationships, and learn the skills you need to succeed in your career.
Or, you can advertise your goods or services to all of these professionals who are gathered in one place. It's estimated that ten percent of the 630 million LinkedIn users are decision makers.
So, an audience of 63 million potential customers! Is that something we could interest you in?
LinkedIn Ads for B2B advertising can give you an edge and a chance to connect with audience members who may be more inclined to keep scrolling past when they're scrolling through their Facebook feeds. In LinkedIn, they're in a business mindset.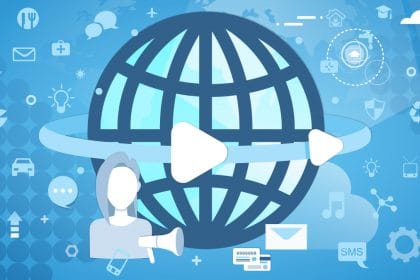 LinkedIn Advertising
There are five different LinkedIn ad types, each with distinct features and uses:
· Sponsored content
· Direct sponsored content
· Sponsored InMail
· Text ads
· Dynamic ads
Sponsored Content
LinkedIn sponsored content is probably the ad type that most people recognize. These ads appear in a user's LinkedIn feed, right along with their other content. In most cases, these are nearly indistinguishable from other content.
If you are looking to boost your follower count, increase traffic to your website, raise awareness of company events, or just generally increase brand awareness, sponsored content is a good choice.
Generally, this type of LinkedIn ad not only brings more people to your website, but also increases their engagement with your LinkedIn page.
Direct Sponsored Content
Direct sponsored content is not published on your LinkedIn feed but sent directly to your target audience's feed. This means that you can tailor your ad or A/B test it without muddying the waters of your regular feed.
Direct sponsored ads have the same benefits as sponsored ads but with the ability to select a more targeted audience.
InMail
InMail is great for generating B2B leads. This type of LinkedIn ad is sent directly to a highly targeted audience's LinkedIn inbox. A benefit of InMail ads is they only target active LinkedIn members, so there's no chance of your ad landing in an abandoned mailbox.
Goals for this type of LinkedIn ad might be B2B lead generations, promoting webinars or other events, and engaging directly with high-value connections (or prospects) at targeted companies.
Text Ads
LinkedIn text ads are simple, short ads that appear on the right-side rail of a person's desktop or laptop computer. Use A/B testing to optimize your results or target audience.
Consider these when casting a wider net. You might consider them for more general targets, like "job seekers" in your area instead of a more specific focus (e.g., mid-career healthcare administrators).
Dynamic Ads
Dynamic ads appear in the right-side rail of the newsfeed and can target a specific audience. There are four different formats for dynamic ads:
· Follower ads: Used to expand your reach
· Spotlight ads: Best place for content that positions your business as an expert
· Job ads: Expands the applicant pool for your job posting
· Content ads: Good for lead generation
The best ads include a call-to-action based on the clear message you are trying to get across.
What's New in LinkedIn Advertising?
The platform has introduced a new option in Campaign Manager: Objective-based Advertising.
This new format will allow you to create campaigns based on your own goals, focusing on those aspects you want to boost in your online campaign:
· Brand awareness
· Conversions
· User engagement
· Lead generation
· Website conversions
New Format InMail Conversation Ads
LinkedIn Conversation ads are another new feature that the social networking site has introduced this year. It differs from the traditional InMail ad format in terms of interaction.
In the old version, the target user received a message, which contained just one call to action. In this new extension, you can interact with your prospects more privately, maximizing the overall experience, as you can send multiple calls to actions to your target audience. These messages offer a wide range of options to the users you reach. The main objective here is to improve conversion rates.
You can even select amongst a range of conversation templates, to help you drive engagement in a more personal way. It also allows you to create events or webinars. These ad engagements are purely designed to promote a real-time interaction, as messages can only be sent when your target customer is live on LinkedIn.
Use the different templates that are available to create an original and engaging conversation that leads to better CTA. As visuals are also important, you can also include a picture on the conversation. Depending on the template that you select, a different type of conversation will be created.
Company Targeting Options
LinkedIn has made available to its users a Company Category tab, which are different categories composed by the platform, coming from some high-profile sites such as Fortune and Forbes:
· Forbes World's Most Innovative Companies
· Fortune 100 Fast Growing Companies
· Fortune 500 (US)
· LinkedIn News Editors' Top Companies (from different countries)
· LinkedIn News Editors' Top Start-ups (From different countries)
This is a valuable extension to start building your audience and targeting those relevant markets for your brand.
Company Growth Rate
This new feature allows you to target just those companies that have a growth percentage over time. The different classifications established by the company are:
· Negative growth companies
· 0% – 3% company growth
· 3% – 10% company growth
· 10% – 20% company growth
· +20% company growth
You could use this new feature to target those companies with a high-growth rate to boost your brand awareness and to exclude those businesses with a poor growth-rate.
It's also important to acknowledge that the copy you're using on Google Ads or other ad platforms won't necessarily work on Linkedin. People are more in the business-mindset, so using different offers, appealing to different points, and trying out different styles of copywriting is a good choice here.
In many cases, focusing on logical appeals with straightforward selling techniques are going to be the way to go as opposed to more emotion-based appeals like you might see in other ad platforms. Go heavy on the features and benefits, but keep the copy concise.
If you're in the B2B space, LinkedIn ads are a no-brainer. But they can also work well if you're selling a consumer product that appeals to business-minded or affluent customers.