Good content is good UX where "UX" stands for the "user experience." What are we doing with our content to make our customers and potential customers visit us, return to us, and become our loyal customers?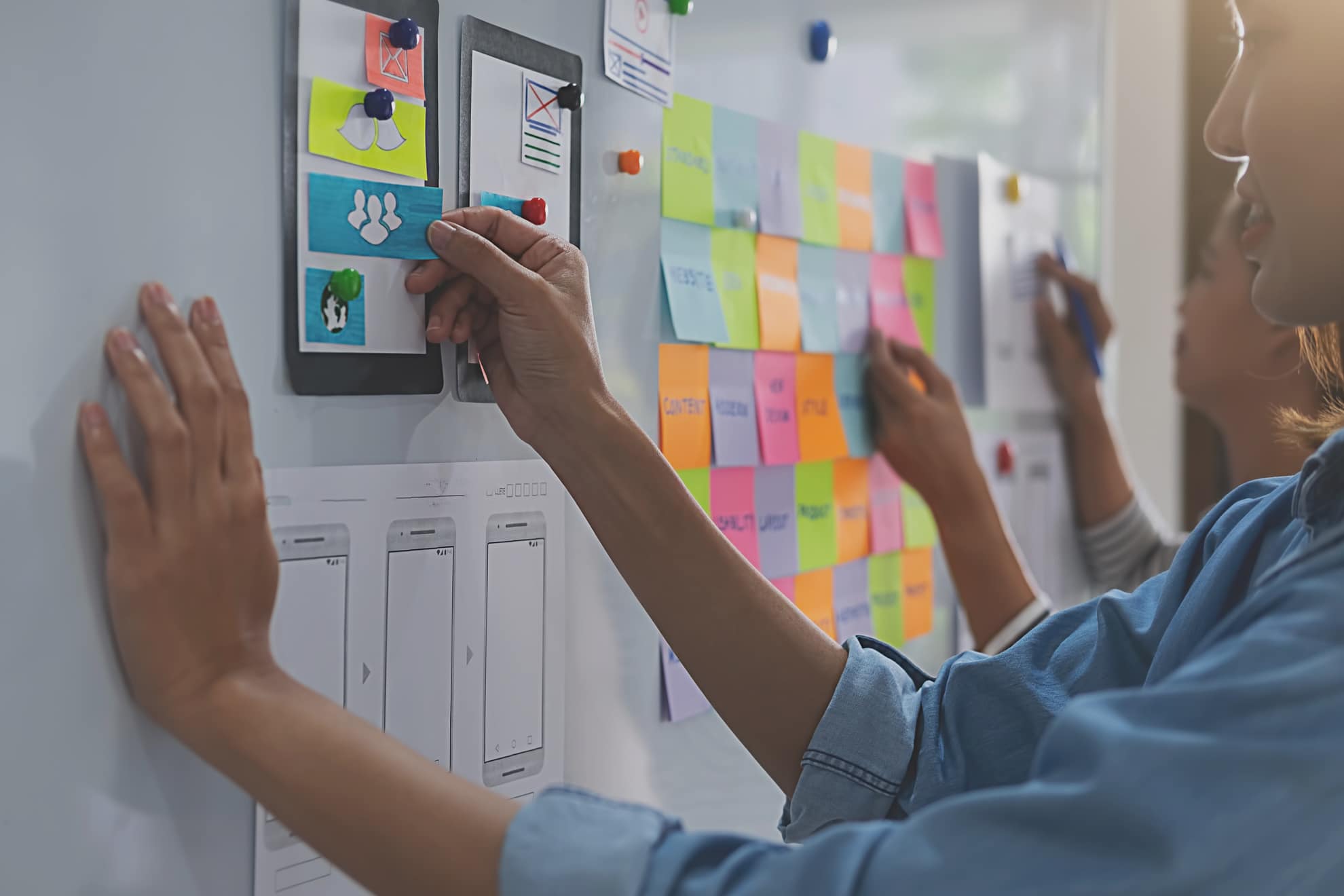 It's highly competitive out there and the potential viewers of our information have more choices, more destinations they want to visit, and they can make decisions to click in or click far, far, away in a nanosecond.
So, we'd better get our game faces on, get our ducks in a row, and our powder better be dry.
While this is UX idea is mostly used in reference to the digital world, this idea has been around for a long, long, time. Zorg, who shaved a bit of stone off of his first wheel design and created wheel 2.0 was thinking about the user experience. The first one worked "ok" and had the advantage that your cart didn't roll away from you, but Zorg foresaw that his customers would soon put a premium on speed and so he chiseled away.
Steve Jobs was famous—infamous even—for the effort he put into creating the best possible user experience with his products. Thinking of things that we didn't even know we wanted—like a pocket camera—was his genius. Even the boxes his products came in were insanely beautiful. His products and packaging connected with customers on a deep level. And once the iPod and iPhone hit the market, the people responded with their wallets saying, "This is a product that makes us happy and makes our lives better."
All around us, we are having our lives made better by tweaks, redesigns, and even revolutionary inventions that are improving our collective interactions with the things we purchase and use.
· The engineer who added a little hook on your vacuum cleaner to keep you from tripping on the electric cord was thinking about the UX.
· The designer who added games on the back of children's cereal boxes was thinking about the UX.
· The genius who said, "Just print the information on the shirt," and got rid of the itchy neck tag was thinking about the UX.
What do the hook, the game, and the lack of a tag have to do with vacuuming the floor, eating breakfast, and covering your neck? Very little in the end. But, it's those little things that add up and also separate one product from another.
When you have the choices we all have in America, a little modification can sway enough customers in your direction to make a real difference.
In the digital realm, the term is UX design and it involves several departments working in unison (artists, writers, designers) to create a website, a mobile interface, a marketing campaign that people really respond to because it connects with them on a deeply human level, it makes them laugh, it makes them cry, it makes them think, or even reflect.
It makes them really like your company.
What is UX design?
"UX design is an empathically driven practice crafted to solve human and business problems, and remove obstacles and friction from a user's desired goals—hopefully delivering delight in the process." – Jason Ogle
"It is the fulfillment of a brand's promise and recognition that how customers feel has a huge commercial impact." – Martyn Reding
"It is critical to focus on the entire experience in the Internet Age because it is likely you will never meet many of your customers face-to-face. Eventually, though, the letters "UX" will fade away and it will be understood that all of these things are part of designing any product or service." – Joshua Porter
· It involves combining beauty + function + emotion.
· It involves anticipating the wishes of your customer. You live and breathe your business, your customer doesn't.
o It's possible for you to know before they do, what they'll want. McDonald's just came out with the little Big Mac. All the taste of a Big Mac without the difficulty eating it and the extra calories. Awesome!
· It involves breaking down a journey and assuming nothing.
o How often have we tried to follow someone's instructions (driving, assembly, tasks) only to find that they've assumed that we know much more than we actually do. Having your customers already frustrated on step 2 is not a recipe for success.
· It involves fulfilling unspoken desires.
o Booking a hotel room online and giving us 10 ways to personalize our room might be something we didn't think about before but now we think, "Why yes, I would like an extra blanket and a bottle of water placed in my room before I arrive."
At the end of the day, it's all part of a marketing campaign seeking to connect your goods or services with the customer. And, if you make the connection strong enough, you not only gain customers, but you also gain loyal customers, subscribers, members, donors, frequent buyers.