Tuesday, April 21, 2015, is what some are calling "Mobilegeddon". It sounds pretty terrifying, and it might be for a lot of organizations or businesses whose websites are not responsively designed and mobile friendly. As Google knocks the results of sites that are not mobile-friendly to the bottom, people searching on mobile devices will now be able to better access mobile-friendly search results.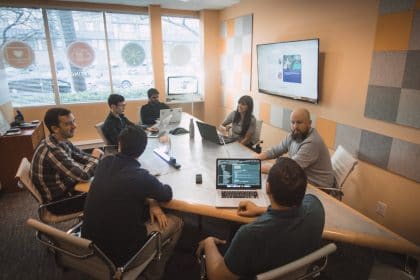 In order to be able to rank results in this way, Google must first recognize that your site is mobile-friendly. You can check here to see if they do. Making sure that your homepage first is indexed as mobile-friendly is key to having your site show in the updated results. If you still need to do this, and though it may take Google some time to recognize it, it is better than the alternative. As we are talking about a mobile-specific update, this has no effect on desktop, laptop, or tablet users.
If we're being blunt, this move pushes us into the future and into the reality of using the internet on the go, and how important that is to people. Positively, it will encourage more organizations to ensure that their site is up-to-date and in line with the latest trends, realistically making the lives of users easier, while also improving their own business with exposure on mobile devices. But alternatively, this could be detrimental if organizations won't or are unable to make these types of changes to their websites.
Users consistently want better, faster, easier, more convenient ways to access information. The more they have to dig, search, zoom in to read tiny text, etc., the more frustrated they become. They will end up clicking on the links easiest to access or most obvious to them, and ultimately, will spend their money on, or sign up for, or donate to those organizations that have been considerate enough to make their lives easier.
That's why, at New Target, we design all of our websites responsively. We recognize that, in a changing landscape like the internet, it is critical to the success of our clients to create websites that do easily evolve when something like 'Mobilegeddon' happens. 
Please contact us if you are interested in responsive website development and design. Our team of experienced interactive designers and web developers will work with you to create a website that deserves and obtains maximum exposure in our ever-changing world.