A healthy website should have a modern, attractive design. It should be easy to use and navigate with minimal distractions and clutter. The content should be well-organized, up-to-date, informative, and relevant to the target audience. It should load quickly on any device and have strong security measures in place.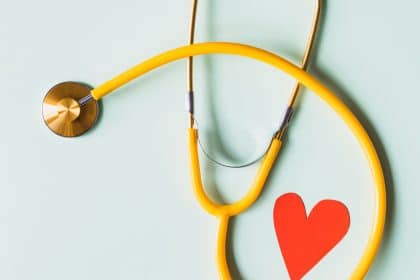 Here are 8 signs of a healthy website:
1. Clean Design
Creating a clean design for a website is essential for providing an enjoyable user experience. A well-designed website should be visually appealing, easy to navigate, and packed with useful content.
To create a site with effective visuals, you should use colors that complement each other, consistent text formatting, and clear fonts. You can also add images and graphics to create a more interesting layout. Additionally, using plenty of whitespace between elements minimizes clutter and makes the navigation easier on the eyes.
2. A healthy website needs intuitive navigation
Your website navigation should be intuitive and easy to use. For example, you should include clearly labeled menus that are visible from any page in your site, as well as a search bar to help users quickly find the information they need. You can also add breadcrumbs or a "back" button, so visitors can easily retrace their steps if needed.
3. User Experience (UX)
Creating a great user experience (UX) on a website is essential for any business. UX helps ensure visitors have a positive and enjoyable experience while visiting the site, which can lead to increased conversions, customer loyalty, and ultimately more success for the business.
The basics of good UX design include making sure that all elements of the website are accessible and easily navigable. The website should also be visually appealing and have a clear structure that is well organized. Furthermore, it is important to provide content in an easy-to-understand manner so visitors can quickly find the information they need.
4. Responsive Layout
Having a responsive layout for a website is essential in today's digital age. With the increase in mobile traffic, it is increasingly important to create websites that have layouts that are optimized for both desktop and the smaller sizes of mobile devices. Responsive design enables websites to adjust their layout based on the device being used, allowing users to easily access content from any platform. This ensures that users have a positive experience on the site, no matter what device they are using. Furthermore, having a responsive design is also beneficial for search engine optimization (SEO) as it allows websites to provide better visibility in search results and increase their rankings.
5. Quality Content
A healthy website needs engaging and informative content that's regularly updated. Having quality content on a website is essential to engage visitors and build trust. Quality content also helps with SEO, as search engines reward websites that have informative and valuable content that accurately answers the questions of readers. High-quality content can also be used to drive social media engagement and create opportunities for further lead generation.
Good quality content showcases the expertise of a business and can be used to establish credibility with potential customers. Additionally, quality content helps create a positive reputation for the website and can lead to increased customer loyalty. Content can also help build relationships within an industry through collaborations or cross-promotions.
Finally, high-quality content is an effective way to demonstrate value and provide useful information to potential customers. Quality content can also be used to educate and inform readers, positioning a business as an authority in their industry.
6. SEO-friendly Structure
Search engine optimization (SEO) is one of the most important factors to consider when building a website. Having an SEO-optimized site means that it will show up higher in search results and be more easily found by potential customers or clients. This can lead to increased web traffic and higher conversions, which are essential for any successful online business. SEO optimization includes optimizing content, titles and descriptions, URL structure, HTML code, internal linking structures, and more.
Additionally, it is important to keep track of analytics to better understand how well your website is performing in terms of ranking for certain keywords and phrases. With regular monitoring and optimization efforts, you can remain at the top of search engine results pages and ensure that your website remains highly visible to potential customers.
7. Secure Platform
Having a secure platform for your website is critical in today's digital age. A secure website protects your customers' information and data, prevents malicious attacks, and keeps unauthorized users out of restricted areas. It also helps to maintain the trust of your customers by ensuring their data is safe and secure.
To ensure the security of your website, it is important to use the latest security protocols and technologies. This includes making sure your site is using SSL/TLS encryption for data transmissions, and regularly updating software to patch any potential vulnerabilities or exploits. Strong and secure passwords should also be implemented across all accounts, as well as regular monitoring of your site's activity.
Having an effective security system in place is essential for any healthy website, as it helps keep your customers and their data safe from malicious actors. It also allows you to maintain a strong level of trust with your customers, which can be beneficial for building long-term relationships.
8. Fast Loading Speed
Having a website that is speedy and efficient when loading can make all the difference in providing an enjoyable experience for visitors. When your website takes too long to load, people become frustrated and may abandon the page without ever seeing what you have to offer. This will lead to poor engagement rates and ultimately result in fewer conversions.
To ensure optimum loading speeds, it's important to regularly evaluate the performance of your website. Check that all of your content is up-to-date and optimized for mobile devices and desktop computers. Consider hosting multiple versions of images so that they are served in the appropriate sizes based on user device type or screen resolution. Additionally, leverage caching techniques like browser caching or server-side caching to reduce the load time of web pages.
Ultimately, having a website that loads quickly and efficiently is essential for providing visitors with an enjoyable user experience. By regularly assessing your loading times and optimizing content accordingly, you can ensure optimal performance and keep visitors engaged on your website.
By following these eight signs of a healthy website, you can ensure your online presence is successful and secure. Keep these points in mind when developing or updating any website. The quality of the user experience will ultimately determine how successful it is.