Facebook has been dead since everybody's parents started using it. Yeah, we get it, Facebook is lame. So, why is their revenue growing so fast?
Not only do they have the biggest user base, with over two billion monthly active users, but also they seem to make plenty of money with their advertising system.
Nearly all social media marketers (96%) consider Facebook advertising the most effective paid option out of all social networks, according to an eMarketer study.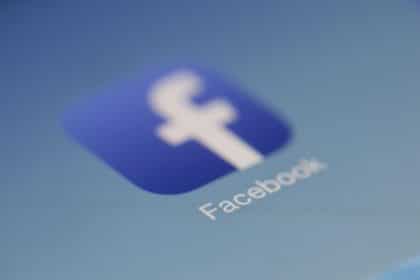 Billions of people see ads on Facebook's platform each month. People spend almost an hour on it each day.
Facebook does a lot to help marketers find their ideal audience online as its targeting capabilities are quite advanced. It allows people to get in front of their perfect audience on a regular basis.
Facebook can help you achieve three campaign objectives:
Awareness
Consideration
Conversion
These objectives help to build brand awareness, send traffic to your website, and increase engagement and create online conversions.
Facebook gives you several options in advertising there. The platform wants to integrate their ads into the natural flow of the experience as seamlessly as possible.
You always scroll down through your news feed, either with your mouse or your finger. Since they just drop an ad into your feed, you are not interrupted. You can look at it or just keep on scrolling. It doesn't change your user experience at all.
Here are 10 types of ads you can run on the Facebook platform.
VIDEO ADS
Facebook's video ad options range from short mobile videos to long-form promoted videos that are designed to be watched on your computer or mobile device.
Facebook Video Ads are one of the best ways to ensure people remember your brand as it's a strategy that works to engage and convert website visitors, to push leads down the funnel in email marketing campaigns, and to fuel engagement.
Keep them short! Average video watch length is 10 seconds, and Facebook suggests between 5-15 seconds so keep them short and capture your audience in the first 3 seconds.
Your video ads don't need to use filmed video footage. You can also create GIF-like graphics or other animations to capture attention or explain your offer.
COLLECTION ADS
These Facebook paid ads, which are offered only for mobile devices, allow you to showcase five products that customers can click to buy.
Collection Ads pair with Instant Experiences to allow people to buy your products without ever leaving Facebook. This makes online shopping easy when people are on-the-go and may not have a great internet connection.
INSTANT EXPERIENCE ADS
Instant Experience Ads are a full-screen ad format that loads 15 times faster than a mobile website outside of Facebook.
SINGLE IMAGE ADS
Single Image Ads on Facebook are the best option when you want to create an ad in mere minutes, as you can create a photo ad directly from your Facebook page by publishing and boosting your post.
If you have a tangible product to promote, a photo ad is a great place to make it stand out in a feed. As well as the image, a Facebook photo ad also has 125 characters of text and a link description, meaning you have more than just an image that you can utilize.
CAROUSEL ADS
Facebook Carousel Ads are a format that allows you to display up to 10 images or videos on "cards" within a single ad. They are effective because they encourage people to interact with your ad and they work well to showcase different features of a product.
One of the default options within the carousel ad is to optimize ad placement where Facebook changes the order of the ads based on performance.
These simple ads are a great way to get started with Facebook advertising. You can create one with just a few clicks by boosting an existing post with an image from your Facebook page.
SLIDESHOW ADS
Slideshow Ads offer an easy way to create short video ads from a collection of still photos, text, or existing video clips. If you don't have your own images, you can choose stock photos directly from Ads Manager.
Slideshow Ads have eye-catching motion, just like videos, but use five times less bandwidth, so they load well even for people who have a slow internet connection. They're an easy, low-impact way to draw attention.
LEAD ADS
Lead Ads are only available for mobile devices because they're specifically designed to make it easy for people to give you their contact information without a lot of typing. They're great for collecting newsletter subscriptions, signing up someone for a trial of your product, or otherwise allowing people to ask for more information from you.
DYNAMIC ADS
Dynamic Ads allow you to promote targeted products to the customers most likely to be interested in them.
For instance, if someone has visited a product page or placed a product in their shopping cart on your website, but then abandoned the purchase, dynamic ads for that precise product will appear in their Facebook feed.
This reminds the potential customer to complete the purchase, and it can be a very effective Facebook marketing strategy.
MESSENGER ADS
Facebook Messenger Ads give you access to the 1.3 billion people who use Messenger every month. When creating your ad, simply choose Messenger as the desired placement.
You can also run Click-to-Messenger Ads in the Facebook feed. These ads feature a call-to-action button that opens a Messenger conversation with your Facebook page so people can have a one-on-one conversation with one of your salespeople or customer service reps.
STORIES ADS
Scientific American found that 72% of millennials won't rotate their phones to watch widescreen videos. Stories Ads are a full-screen vertical video format that allows you to maximize screen real estate without expecting viewers to turn the screen.
These ads have proven highly effective. A Facebook-commissioned Ipsos survey showed that more than half of people said they were making more online purchases because of Stories Ads.
Just as it's important to know your digital marketing goals before running an ad campaign, it's important to measure your results so that you know whether you've hit your targets. This is a great way to track what worked and what didn't so that you can improve your digital marketing strategies going forward.