Getting your website to a "good place" means different things to different organizations. It may mean having the functionality and content to educate your audiences, having a clear path to conversion, and accurately representing your brand. But there is one thing that you should factor into your website strategy: accessibility.
A report shows that only 1% of the top 1,000,000 websites meet widely used accessibility standards.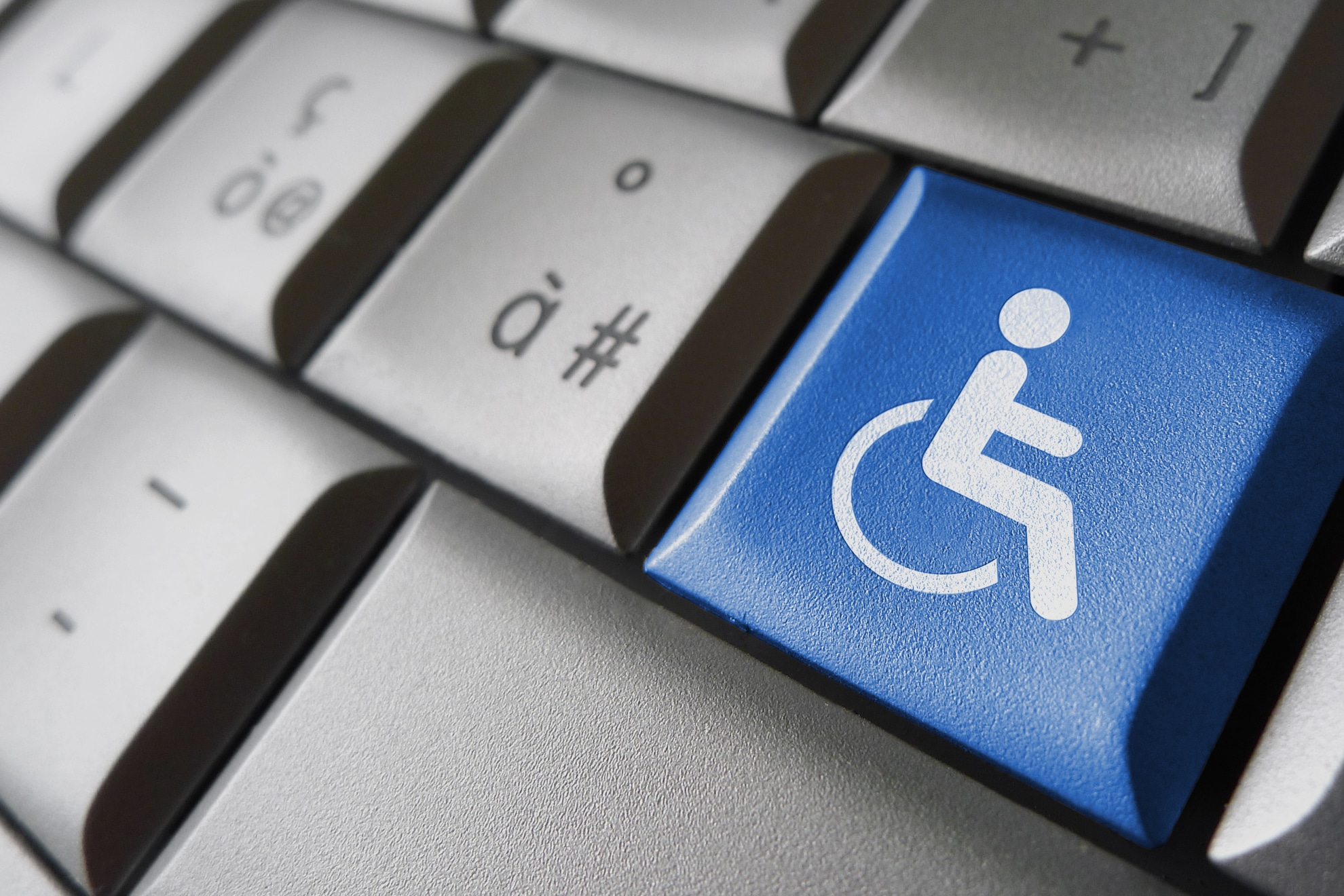 To design your website with only part of the population in mind leaves out people with auditory, cognitive, neurological, physical, speech, visual disabilities as well as people with temporary disabilities, people who are ageing, and people who have slow internet access due to limited bandwidth. Certainly, we all know at least one person in those groups or we may even be one of them. So, to think that accessibility is too time consuming or too expensive is to put people who want to buy/join/donate second to your organization's own interests. And, that just isn't good business.
Let's take a step back and think about how it must feel to try and order an over-the-counter medication online and not be able to decipher text because of low color contrast (which is an issue for 85% of the top 1,000,000 homepages), trying to find "dosage" information among a sea of ambiguously labeled links, or not being able to get information from a how-to video because there is no closed captioning or transcript. Take a few minutes to watch this video of how a screen reader for the visually impaired population works, and see all of the roadblocks that could be avoided – https://bit.ly/3a6WkVm.
Try thinking about digital accessibility not from a "have to" perspective but from a "want to" one. If you aren't committed to it, your team will follow your lead. A good way to be a role model is to start a conversation about it early in your digital projects. Have it be an integral part of the design and development process when there is time to plan for and implement it. Invite employees who have disabilities to the discussion and include them in the conversation. Avoiding digital accessibility won't make it go away, and it may make you seem simply out of touch. Learning about it and being realistic about what you need to do will help make it part of your culture and will most likely spark important conversations, strengthen relationships with your audiences, and be a good example to other organizations.
Granted, web accessibility can be overwhelming. Just the thought of making a website accessible elicits all sorts of questions like, Where do we start? How much do we have to do? How much will it cost? The first step is to visit the W3C website. The W3C Web Accessibility Initiative develops standards and provides support materials to help people understand and implement accessibility. The organization sets accessibility standards and provides fundamentals, tips for planning and implementing, and an abundance of resources for designers, developers, and writers. There is a lot of information on the website, so assigning a point person to become familiar with each of these three areas is probably the best way to go about it.
This is a commitment of time and resources, so be prepared. But, know that you're not alone. New Target is very experienced with website accessibility, and is always available to help our new and existing clients through the process.
In this time of looking out for others and feeling as though we're all in this together, each of us has had a healthy dose of thinking about those around us. Doing the minimum will always leave people out. Take a stand and be a digital accessibility evangelist in your organization.