The next version of Apple's iOS mobile operating system (14.5) will allow its users to opt out of being tracked by advertisements. This update will force all apps to ask permission to track the users outside the platform. This is believed to begin very soon, probably sometime in April.
Called the "App Tracking Transparency policy (ATT)," users will be asked permission before apps can use their unique "Identifier for Advertisers" (IDFA) for third-party ad tracking.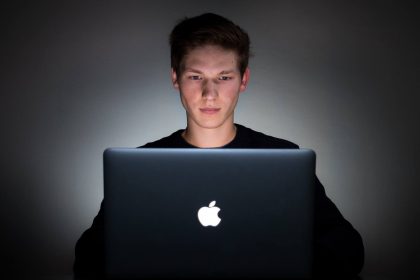 Apple wants to make its users aware of what data an app will track before they install it and give its users the choice to opt-in or opt-out of tracking when an app is installed.
This operates in contrast to the current implied tracking consent that is buried within the service agreements and the ability to opt-out that is hidden under several layers of settings menus.
The anticipation is obviously that some—or a great number—of users will opt out and paid advertising will be significantly disrupted.
Facebook has complained that this loss of tracking data will hurt it and the small businesses that rely upon Facebook's ability to carefully target ads for them. Apple has said it has a responsibility to give its users transparency and choice over the way their personal data is used.
HOW IOS 14 WILL IMPACT FACEBOOK ADS
Almost all of Facebook's ad revenue (94%) comes from mobile users, so these changes from Apple will greatly affect digital marketing efforts.
You should expect your Facebook ad performance to worsen. The data loss from iOS 14.5 will lead to a decline in the effectiveness of personalized advertising. With less user data, Facebook's algorithm will be hindered from making smart decisions on where to show impressions. Less data means less precise ad targeting.
CONVERSIONS
Advertisers will now be limited to eight conversion events per domain (i.e., eight pixel-based events or eight custom conversion events). No action is needed as this change will happen automatically.
DOMAIN VERIFICATION
Facebook is moving pixels over to domain-based ownership. If you use pixels, verify your domain with Facebook to minimize any disruption. Verifying your domain will be important if your pixel is managed by multiple parties.
ADS REPORTING
Twenty-eight-day attribution of any kind will no longer be supported nor will 7-day view-through attribution. Historical data will only be available via the API. Prepare for view-through attribution data to disappear and download your historic data now for both windows plus 28-day clickthrough. If you use the 28-day window, compare 28-day and 7-day click conversions to see how your reported conversions may be impacted. Update any rules you use that are currently tied to 28-day attribution.
TARGETING
As users begin to opt out of tracking after the iOS 14 update, the number of app connections and custom audiences for app and web activity will likely decrease. To account for this, you'll need to broaden your audience to capture more potential customers.
Due to Apple's actions and California's Privacy Rights Act of 2020, it is safe to assume that more tech companies and states will follow their lead. Even though Androids outnumber iPhones worldwide, it's safe to assume Android will eventually adopt a similar policy.
While these changes are bringing more attention and scrutiny to how digital marketing is run, they could lead to a better relationship between marketers and their consumers.
Digital marketing is designed to serve ad creators and end-users, creating a personalized experience online that serves users exactly what they want to see. Consumers are overwhelmingly willing to share their data if it means getting a more personalized experience and making their lives easier.
iOS 14 and all the policies coming should lead to a more trusting relationship between digital marketers and consumers. Changes are coming but with them might be some good opportunities.
TARGETING WILL SHIFT FROM BEHAVIORAL TO CONTEXTUAL
Without user-level behavioral data, many advertisers fear they will lose the ability to target audiences with the same specificity and success they have come to expect. For iOS users who opt out of sharing their data, behavioral techniques will no longer offer a strong base for ad targeting.
However, contextual techniques can still provide a powerful way to identify and target consumers based on a variety of other privacy compliant signals. Some of these signals include time of day, device model, publisher app, and general location.
By partnering with ad platforms that have taken the time to develop contextual algorithms, advertisers have an opportunity to unlock even greater campaign efficiency by moving to a proven contextual targeting strategy.