LinkedIn is a platform that allows for impressive versatility. The options are endless with the popular business platform; you can build brand presence, create advanced campaigns, and scale your business.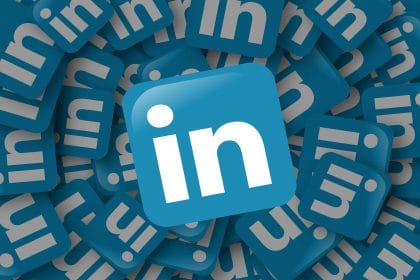 Ecommerce brands can use it to build brand presence, interact with other business owners and use it as an additional marketing platform.
Here are the top ways to boost your ecommerce business sales with LinkedIn.
1. Use LinkedIn Automation
LinkedIn provides several automation tools that you should be leveraging to harness the true power of LinkedIn and increase your sales. The automation tools LinkedIn provides does all the manual labor for you, including:
Rooting through audience profiles to extract location, interest, preference, and other relevant information
Creating and writing personalized campaigns and messages
Measuring the effectiveness of your campaigns through response and conversion numbers
Exporting leads to CRM and sending connection requests or messages to the audience
LinkedIn's automation features can do all of this faster than you could, saving you loads of time. The only thing you have to do is insert a personalized text template that aligns with your brand's goals.
2. LinkedIn for Business Branding
Any successful ecommerce brand has to have a striking profile. Your leads must clearly understand what your brand is all about, and a properly structured and optimized LinkedIn profile will help. Leaving consumers with an excellent first impression and showing them what makes your brand different will promote and engage more leads. Also, don't forget to use storytelling in the "about us" section to show consumers your brand's story in an engaging way.
A cool aspect of LinkedIn is that its communities are categorized into groups of people with similar interests. If you aren't leveraging this feature to find your leads, you are missing out because it already gives you a segmented audience to advertise upon.
Creating valuable and relevant content for your niche and sharing it in these LinkedIn groups will allow you to position your ecommerce brand as an authority figure in your field. You should start a discussion, comment on posts, make how-to guides, and break down topics you specialize in.
All of these will allow consumers to trust your brand and enable you to showcase your expertise which means more people from the group will start interacting with your profile.
You can also use the automation feature we talked about above to send personalized messages and connection requests to the people in these groups atomically.
LinkedIn ads are another great tool that ecommerce brands should utilize to increase sales. Ecommerce businesses can especially benefit from LinkedIn ads because of the opportunity it provides to build an audience. They can reach a wider audience with their powerful campaigns to generate more sales.
LinkedIn ads come in many forms; sponsored content, display ads, video ads, InMail, and text ads.
5. Use LinkedIn to Improve Google Ranking
Your LinkedIn page should be SEO optimized to improve your ranking on Google. Creating high-quality content and doing keyword research is vital to help you appear in search results. Algorithms also prefer learning videos, so making and posting these on LinkedIn could be really beneficial.
LinkedIn is an extremely powerful tool for any business but making it a part of your ecommerce digital advertising strategy is key to boosting your ecommerce brand's revenue. Make sure you leverage all the features LinkedIn has to offer and every opportunity that comes with them and create quality content to promote your brand, generate leads, and ultimately increase your revenues.