There is an old saying that 99 out of 100 people are interesting and the last person is interesting because they are the exception. Everyone has a story to tell; some have many, all have some. Those stories of heartbreak, failure, achievement, embarrassments, and triumphs that make up the human experience can all find an audience.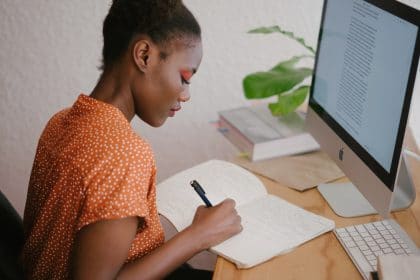 That's what is at the heart of an engaging piece of content. If it's your story, if it's something that you feel passionate about, you can get others interested in it as well. There are few subjects that a great teacher can't make compelling. And, providing content is teaching. So how do you make your subject compelling to your audience and bring clicks and eyes onto your business? Make it:
· Relevant
· Valuable
· Compelling
· Readable
· Shareable
Relevant
You might have a great article in mind about how the motor car put an end to the great piles of dung in major American cities. That's interesting, but not relevant to your readers.
Engaging content offers something new: a new perspective, an unexpected laugh, bits of knowledge, or something helpful, inspiring, or entertaining. Engaging content gives your reader a peek at something they haven't seen before, but can relate to in some way.
Be timely
To be engaging, content must be relevant to the reader at the moment. They are searching the web and most of the time want to spend their time reading something that they can use today, not later.
Know your audience
A great story will always find an audience but most stories do best when they are shared with their ideal audience. Who are you writing to? The uninitiated or the expert? The web master or the web novice?
Valuable
Problem solving
Before you create your content, you need to understand what your customers' and prospects' pressing problems are. What are their biggest challenges and fears? Help solve those issues in your content, and you'll get an engaged audience. This goes back to knowing your audience.
Ideally, the engagement inspires conversation, whether with peers and colleagues or with the company that produced the eBook, white paper, webinar, video, podcast, or other content.
The subjects for compelling content can be gleaned from across your organization. From customer service to sales, anyone who deals with the customer will have a few ideas of what frustrates your customers and what types of solutions they are looking for.
Compelling
Genuinely engaging content is so attractive and appealing that it disarms your reader and makes them want to linger to learn more.
Write about your passions
When it comes to content creation, your audience can only ever be as excited about a topic as you allow them to be. If you want to create content that resonates with your audience, make it personal. And if you want to make your content personal, you need to identify what you care about in the industry today.
Go with what you know.
Readable
Appeal to multiple senses by making your information easy to scan and include an interesting photo or graph.
Use Shorter Sentences
Most people prefer fun, simple, and straightforward articles. Nothing too wordy or fancy. This is why you should eliminate the use of long sentences.
Use headings and subheadings
Most of the time, people just scan through online articles, they don't really read them. That's why whenever someone sees a long block of text; they instantly run for the hills.
To avoid losing readers, make sure you break up the text with sub-headings so that the readers can still find the answers they seek when scanning through your article.
A well-structured article also shows that the writer actually put time and effort into outlining it so as to create a pleasant reading experience.
Sharable
Quotes
Twitter users love to share expert quotes and sound bites from their favorite articles. That's why you'll often see bloggers including block quotes that make it easy for readers to share the quote (and article) to social media, mainly Twitter. With a single click, users can share your article and have it reach tons of additional users.
Add social share buttons
Make it stupid easy for readers to share your content on social media.
Conclusion
Creating content is hard enough. But creating engaging content on a regular basis? That's what separates the fantastic marketing campaigns from the decent ones. There are quite a few challenges to creating the kind of content that drives engagement.
Mastering the art of storytelling and connecting with readers can be difficult, but once you start to connect with your audience, great things will happen.