How do you know if your website's user experience (UX) is poor?
Will your customers reach out and complain or simply go somewhere else?
It's easier than you might think to self-diagnose your website's poor UX at a high level.
Are customers calling reception or sales reps rather than submitting their inquiries through your website's contact form?
Is your app is getting poor ratings and reviews?
Are your sales reports showing declining conversion rates?
Sometimes, it's just an innate feeling that will tell you your website is clunky, outdated or no longer fit for purpose.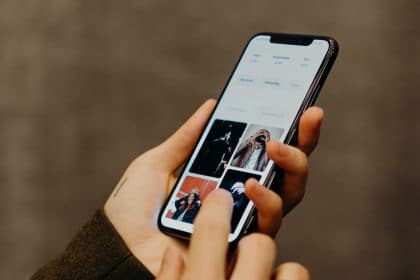 Tools like Google Analytics aggregate metrics that can show whether website visitors are taking the desired actions that will ultimately generate revenue. Are they hitting a product page but failing to make a purchase? Are they clicking a "contact us" link but stopping short of filling in a contact form?
However, the bottom line is if your website has out-of-date content, a confusing navigation, or isn't mobile-friendly, it'll be difficult for your users to find what they need.
If they can't find what they need, they won't purchase your product or take another conversion-based action. In fact, according to Adobe, nearly 40% of people will leave a website if the content or layout is unattractive!
If you've come to the realization that your website isn't providing the best possible user experience, start taking steps to improve your performance.
This kind of self-awareness and willingness to evolve is how you can deliver value for your users faster and more effectively. By taking the time to improve your website's UX, you're actively helping to guide your website visitors along an easily navigable conversion path, providing improved customer satisfaction and profitability.
UX design focuses on the experience your customers have using your product. The "product" extends beyond the tangible good or service you're selling and includes website.
The user experience focuses on the interactive journey on which you bring your customers, which caters to their preferences and satisfies their needs.
In a digital context, UX covers how a user engages with your website, including their behaviors (Which pages do they view? How long do they spend viewing them?), actions (Are they filling in a contact form or making a purchase?) and overall satisfaction (Will they return to your website? Use your service again? Re-purchase your product?).
Equally important is the fact that UX covers the emotions of a user. How do they feel when they're on your website? Are they frustrated by clumsy navigation that doesn't allow them to find information easily? Are they irritated by clunky functionality that makes it difficult to complete a desired action? These feelings can dictate whether a user will return to your website or recommend your brand to a friend. Simply put, if your website provides a good user experience, a user shouldn't notice it. If it's bad, you'll know about it.
First impressions count, and your business is an online extension of your brand that allows you to showcase the products and services you provide and the value you can offer. Taking into account the ever-shortening human attention span, your website's homepage gives you only a few precious seconds to make a positive impact on a prospective customer, through super slick design and user-friendly functionality.
By gaining an understanding of what your target audience is actually doing on your website, you can identify its strengths and weaknesses and make adjustments that will guarantee a positive user experience and help you to accomplish your commercial objectives.
HOW TO ENHANCE THE USER EXPERIENCE
TESTING AND MONITORING
Test what people are doing on-site. You can observe people using your website live and listen to them narrate their experience. You can find out where people are having trouble, what their opinions are about the website, and what they are doing numerically.
IMPLEMENT RESPONSIVE WEB DESIGN
Responsive web design is an approach aimed at crafting websites to provide an optimal viewing experience such as easy reading and navigation with a minimum of resizing, panning, and scrolling across a wide range of devices (from desktop computer monitors to mobile phones).
TRACK WHAT'S HOT AND WHAT'S NOT
You can use Crazy Egg to track and understand what users do on your website. Crazy Egg provides visual heat maps and scroll maps that show you where users click and what they do. Using this tool is a great way to add elements that improve a user's experience. The best way to improve user experience is to understand user behavior. If you don't know what people do when they arrive on your website, how can you optimize for future visitors?
PERSONA DEFINITION
Who is your website for? Who is it not for? These are simple questions that are often overlooked when designing and building a business website because many don't take strategy formation through a comprehensive discovery process seriously. Using data from user interviews and surveys, you can build accurate representations of your website's core user groups, identifying their key requirements, motivations, and behavior patterns.
Persona definition is essential to creating the optimal personalized user experience. The better you know and understand your audience and how they're currently interacting with your business, the easier it is to create an exceptional website that communicates your values and supports your commercial strategy.
SEPARATE CTAS
Many websites put more than one call-to-action (CTA) right next to or on top of another. That can confuse readers and reduce clicks for both CTAs because the user doesn't know what you're asking them to do.
OPTIMIZE THE MOST IMPORTANT PAGES
Priorities are essential when you start to improve the user experience. Often, the most important pages are your homepage, landing pages, sales pages, about page, and contact page.
But the most valuable page to update varies from one business to another. If you're in e-commerce, for instance, starting with sales pages might prove more prudent.
Begin with one page, run some user behavior reports, and start A/B testing. Focus on one area at a time. After you've optimized the most important page, continue moving down the list.
Will it take time? Yes. Improving UX can't happen overnight because you need hard data if you want to make sound decisions.
OPTIMIZE LANGUAGE CAPABILITIES
Adding SaaS language translation and interactive audio/visual chat features helps improve website user experiences. Communicating with customers in their native language builds credibility and brand loyalty.
Whether you're deciding to streamline your checkout process or simplify your website's navigation, your overriding priority should be to ensure your customers encounter few obstacles on their path to conversion. If you're interested in assessing or improving your website's UX, contact us, we're here to help!