Marketing and customer service are two sides of the same coin. Or they should be.
One is striving to get customers, the other to serve and keep them.
Marketing tells a story about solving a problem, customer service refines that story with evidence from the field.
Marketing is using images and fonts and messaging to help make the company standout from its competitors. Customer service is ensuring that the customer knows you are different by the way they are being treated.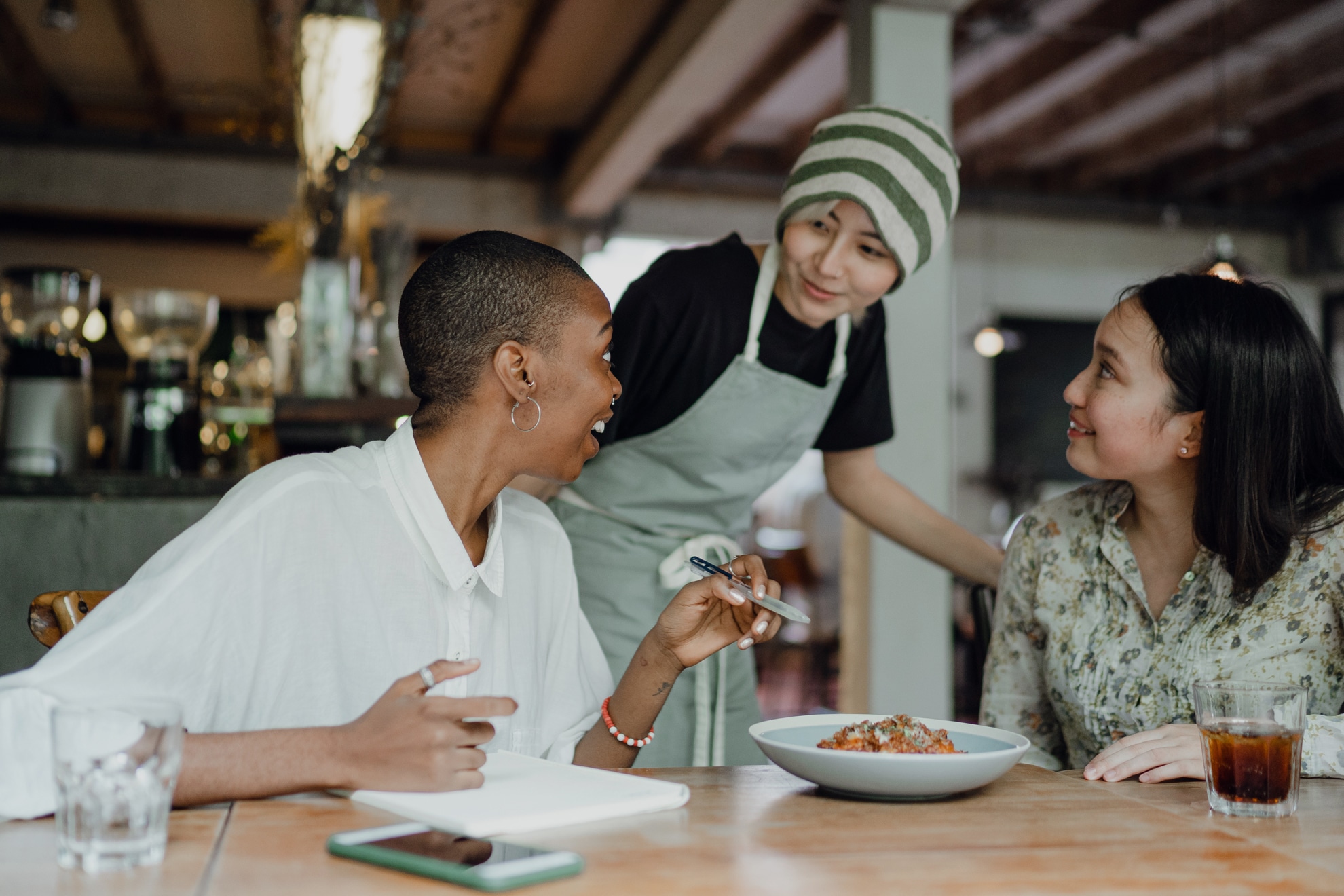 So, combining these two teams or at least making them share the same break room is a good idea because there's nothing antithetical to good marketing than bad customer service. And, the customer will get bad service if information is not shared between departments and there's not one consistent message coming from both departments.
It will take some coordinating of your teams, but the upside of introducing your marketing and customer service teams to each other will benefit both marketing and customer service and ensure that they both are pulling in the same direction.
And not only are you eliminating the downsides, but also there are many benefits to connecting these two teams.
The three main marketing goals of small businesses are to:
– Increase sales of existing products or services
– Differentiate themselves from competitors
– Gain new customers
And, customer service can be a key factor to achieving these three objectives because:
– 74% of people will spend more money with a company based on its customer service alone
– 66% will switch to a competitor solely based on the expectation of better customer service
– Providing "excellent" customer service is second only to having a quality product when attracting new customers
The teams working closely together can result in:
Getting Content Ideas from Your Customers
Helping to Develop Buyer Personas
Setting Customer Expectations
Maintaining Consistent Messaging
Sharing Success Stories
Refining Product Marketing
Getting Content Ideas from Your Customers
Regular and consistent content creation means marketers need a steady flow of ideas about what content to create. Even the most experienced content creators can sometimes struggle to come up with remarkable content ideas that their audience will find valuable.
Marketers are trying to create content that helps solve their audience's problems, and the customer service team knows best what those problems are.
Marketing could pass along to customer service the blog posts that are the most popular, so they could share valuable insights with customers.
Alternately, customer service could pass along to marketing what topics their customers are regularly asking questions about for inspiration for future webinars, eBooks, or blog posts.
Helping to Develop Buyer Personas
How well do you really understand your buyer personas? They're fictional representations of your target customers, but you might learn over time that you don't really understand your customers as well as you thought you did.
Because understanding buyer personas is so critical for creating effective marketing campaigns, it behooves marketers to work more closely with the customer service team to help them truly understand customers' needs and thoughts.
Marketers can sit in on customer team meetings and join in on customer calls for better insight into the personas you're marketing to.
Setting Customer Expectations
One very telling indicator of an effective marketing team is when customer leads have clear expectations for how your business' products and services will help them.
When the two teams are better aligned, the customer service team can notify the marketing team of instances when inadequate or misleading expectations have been set, since members of your team will likely be the ones to stumble across these inconsistencies.
The scientists told marketing that the hair dye had to be left on for 20 minutes. Then, customer service reported from the field that it was more like 40 minutes. Marketing then can change course and not frustrate the customer or harm the brand's image with inaccurate information.
Maintaining Consistent Messaging
When prospects and customers have questions about a promotion your marketing team is running, who are they going to call?
It's the easiest phone number to find on most business' websites. But if your team knows nothing about that live webinar your marketing team is currently holding, and a prospect calls looking for the webinar link they forgot to bookmark when they signed up, the customer support rep will have no idea what the caller is talking about.
It's important that customer support be informed about what promotions the marketing team is deploying so they can be well-equipped to answer any questions that pop up from prospects and customers alike.
Sharing Success Stories
Customer problems aren't the only discussion topic your customer support team shares with marketing. They are also often the best equipped and first to identify cases of customer happiness and success.
Better customer service and marketing alignment enables your marketing team to more easily pinpoint the customers that make great case study candidates, especially if they're looking for specific examples of customer success and your team knows about these preferences in advance.
Your team can also be on the lookout for customer testimonials and examples of customer happiness, as well as encourage those happy customers to provide online reviews that marketers love and want to share widely.
Refining Product Marketing
The customer service team is likely the most in-tune with understanding how customers actually use your products and services. And, to many marketers' surprise, sometimes the way customers use a product doesn't exactly line up with how marketers have been marketing it.
The father in My Big Fat Greek Wedding discovered that Windex was valuable for far more than cleaning windows.
Regular meetings between members of marketing and customer success teams will help to avert situations where marketing is promoting a product feature that is underutilized by or unsatisfying to customers.
Or, perhaps your customers are using your product or service in a way that wasn't originally intended and that your marketing team never thought to promote. This collaboration will help inform future, more successful product marketing initiatives and collateral.
Your customer service team is the first point of contact your customers have with you. You couldn't ask for a better opportunity for marketing to learn that from customers who have already bought from you, contacting and telling you about their likes, dislikes, successes, and problems.
The flow of valuable product, active campaign, and customer information back-and-forth will strengthen both teams, refine the messaging, and greatly increase customer satisfaction. All leading to more customers, more happy customers, and more sales.