With over 575 million members, LinkedIn is the world's largest professional networking platform. We all know that millions of professionals use the platform to network every day, but did you know it is capable of so much more? It's not just for individuals or professionals; it's an extremely powerful marketing tool that you can use to reach your target audience and generate leads.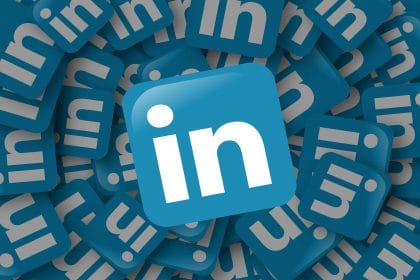 Today, we will talk about one of LinkedIn's most recent features, Conversation Ads, and how you can use them to reach your audience, generate leads, and grow your business.
WHAT ARE LINKEDIN CONVERSATION ADS?
LinkedIn debuted Conversation Ads in 2020, a message-based advertising strategy that allows consumers to select their own path and authentically interact with ads.
LinkedIn Conversation Ads allow users to initiate discussions with professionals and key decision-makers on both desktop and mobile devices via LinkedIn Messaging. They differ from standard LinkedIn messages in that they are a type of native advertising which is automatically sent to users depending on the advertiser's target audience.
If you're not familiar with native advertising, it's a type of advertising that is customized to the look and feel of the platform on which it appears. In other words, it mixes in so perfectly with the platform's functionality that it's hard to tell it's an ad. This is why LinkedIn Conversation Ads are so effective: they look to be regular messages but are actually automated.
WHAT CAN YOU DO WITH CONVERSATION ADS?
You can target your Conversation Ads to any audience you would like, and the opportunities to engage them are endless with these other capabilities LinkedIn Conversation Ads offer.
With Conversation Ads, you can make ads appear to be sent from your company or an individual within your company. Often, sending the message from a member within your company can help reach your audience better because it seems way more personal. So, your target audience will be far less likely to ignore a personalized message from an actual person as opposed to a generic message sent from a company profile. This unique feature is a great way to reach your audience and encourage engagement.
You are also able to set up multiple customized call-to-action (CTA) buttons. They can do a variety of things that all help with lead generation once you've reached your audience:
Link to a landing page
Open a LinkedIn Lead Generation form
Encourage users to engage with more messages
If the user selects an option to learn more, a pre-populated response will appear
Lastly, detailed click reporting and conversion tracking allow you to see how people engage with your Conversation Ad. This is important for reaching audiences and generating leads because you can see your audience's behavior, which allows you to improve your advertisements or maybe even redefine your target audience.
Conversation Ads are totally customizable, with the purpose of better understanding your audience's intentions and increasing conversions. It's entirely up to you how you set up a Conversation Ad, and it depends on your company's goals and who your audience is.
WHY CONVERSATION ADS ARE GREAT FOR AUDIENCE ENGAGEMENT AND LEAD GENERATION
1. Real Conversations
If there's one thing that more and more salespeople are realizing, it's that nothing beats an actual conversation. While automation is helpful in securing sales appointments, a real conversation will yield high-quality leads that convert. Being able to reach out to people in your audience and give the illusion of a real conversation holds so much power compared to a display advertisement they might see on the side of a webpage. While Conversation Ads aren't real conversations (instead, they're a type of native advertising), they give the impression that they are. Plus, if a user interacts with your ad, you'll eventually have to communicate with them based on their activities (filling out a lead-gen form, landing on your website, etc.).
2. Customizable
Reaching your audience through an advertisement has never been so personal. Some say Conversation Ads are the next best thing to having an actual conversation. The ads are almost like having a real discussion with a company representative because they are entirely customized and urge consumers to participate based on where they are in their journey. You can program them to replicate an actual conversation between a sales development representative and a prospect. Then, when the lead is in the hands of a salesperson, they have more information than if they had just cold contacted the prospect.
3. Turn Conversations into Conversions
Not only are Conversation Ads a kind of ad that seems like a real conversation, but they also lead to higher-quality conversions. Conversation Ads also assist you in qualifying leads before they reach the salesperson. You can gather useful information about your target audience and do lead qualifying retrospectively by asking additional questions, allowing your sales team to close deals faster and easier.
4. Insights
We've already discussed how Conversation Ads can help you reach your audience and learn more about them, but how does this help with lead generation? First, you can better grasp your audience's needs if you know what actions they are taking. Then you can improve the Conversation Ad you created and use additional lead generation methods to serve your audience better.
If you sell software, for example, and see that many of your software leads are hitting a CTA button in your Conversation Ads to sign up for a product demo, this can help you improve in other areas. Your salespeople can discuss product demos more in phone conversations and emails, and your website development team can include more CTA buttons for product demo signups to the website. Conversation Ads' insights can help you enhance not only your LinkedIn strategy but also your complete lead generation strategy as well.
CONCLUSION
LinkedIn is a hub for decision-makers and a great platform for reaching your target audience. Conversation Ads allow you to reach your target audience and engage with them in the most effective way to generate leads. Are you interested in getting started with LinkedIn Conversation Ads? Our marketing team at New Target has all the knowledge needed to help you incorporate Conversation Ads into your digital advertising strategy. Contact us today!