If you use Instagram regularly, you no doubt follow a business on the platform; about 90% of users do. And, if these companies do it well, you don't mind being sold to. Instagram is first and foremost a visual platform; it's all about the images (and the videos too) which makes it a solid choice for different types of companies. When deciding if Instagram is the right platform for your business, think about the types of compelling images and video content that you could post. Of course, you probably have some photos you can use, but ask yourself, 1) Will they be interesting enough to sell the product/service? and 2) Can I produce/procure enough of these great photos to post daily and even a few times a day? If you're struggling with either or both of these questions, then this may not be the right platform for you. But, if you do have a business that's meant for Instagram, let's get started!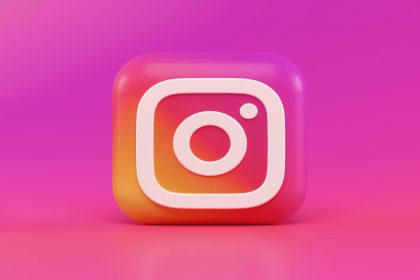 The first thing you need to do is to set up a business account. You can sell from your Personal or Creator account, but a business account will give you access to a lot of useful features, including:
Ability to post contact information
Ability to boost native posts
Access to Instagram ads
Insights that include impressions, reach, website and email clicks, and demographic info on your followers
Connect your Instagram profile with your Facebook page
Auto-publishing
Once the account is set up, then you can start posting. On a foundational level, there are three components to your post: 1) The photo or video, 2) The content below the image or video, and 3) Hashtags. Posting is much more than taking a few photos on your phone and then adding them to your account. It's very important to make sure your photos are high quality meaning the composition is thoughtful, the lighting is excellent, and you show the product in the right context (If you're selling beachwear, have the products near a pool, beach…or outside on a sunny day at the least). If you don't use Instagram often, browse through some accounts, and you'll notice that the photos are made to look flawless and those that aren't stand out, in a bad way. If you aren't great at taking photos, find someone who is or take some time to learn and get comfortable with filters. Initially, photographing products will probably be the most time consuming part of the process.
When you're ready to ramp up and offer your users more shopping options (shoptions?), there are plenty. Getting people to your ecommerce website is relatively easy, especially if you've a digital marketing strategy. Though Instagram allows active links only in the profile, it does offer business accounts easier ways to drive traffic to your website and to shop in-app, including:
The Shop Now banner provides a link to your website
Shoppable Tags provide information about the product in the photo and enables the buyer to make in-app purchases with Instagram Checkout
*Swipe Up feature adds a link in Stories where followers can access products, signup pages, etc.
Calls-to-action lets users perform actions outside of making a purchase including ordering food, making an appointment, or reserving a table
*This feature is available only to accounts with a minimum of 10,000 followers.
Outside of photos, Instagram has a few video options as well, the first being Instagram Stories. These are 15-second vertical videos that disappear after 24 hours and function best as a quick check-in or a short how-to. You can add text, stickers, filters, and music. Stories are available only to people who follow you and are not easily discoverable. Instagram Reels is the platform's answer to TikTok. Uploaded videos can be 15 or 30 seconds and are meant to be a little higher quality with an emphasis on entertainment. They stay in your feed, are available to people who don't follow you, and are easily discoverable on hashtag pages. If you're looking for a longer video experience, IGTV may be the answer. IGTV functions as an independent app and also as part of Instagram. Videos can be up to 15 minutes from a mobile device or 60 when uploading from the web, and there is an option to include a link. IGTV videos are on a separate content feed, but can be accessed from your profile and posts.
For those who want to really expand their marketing footprint, there are, of course, Instagram ads. The ads look like regular posts, but are marked under the company's name with "Sponsored." Because of the visual nature of Instagram, as a user you don't mind seeing the ads which makes them even more compelling as an advertising option. There are several photo-driven and video ad types including: Stories, Photo, Video, Carousel, Collection, Explore, IGTV, and Instagram Shopping. Each ad type has a variety of supported objectives and CTAs to choose from. When setting up your ad, you have the option to identify your audience, select manual or automatic placements, and choose your budget and schedule. As a note for planning purposes, the average CPC was found to be about $1.20.
With over 1 billion monthly active users, using Instagram as a sales tool seems like a great idea. The platform has made strides to make it easy for businesses to sell and users to buy. And, the photo and video options for promoting your products and services makes it a relatively flexible option. Provided that you have the visual content to engage your audience, now is a good time to set up your account and start selling!