There are several ways to generate sales for your ecommerce store, and one of them is to use Google shopping ads. Shopping ads on Google are one of the most clicked ads Google has to offer, as they provide a lot of relevant information along with a relatively seamless experience for the shopper. The Google shopping platform provides a great opportunity for ecommerce sellers that are looking for consumers who are in the "shop now" mindset.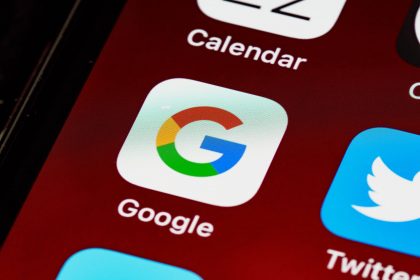 WHAT ARE GOOGLE SHOPPING ADS?
Google shopping is a great way to boost your ecommerce business with highly relevant traffic from users who are genuinely interested in your product. One of the advantages of shopping ads is that they allow you to include key attributes for your product and provide key decision-making elements before someone clicks on your ad.
Shopping ads don't show up only in Google's standard search results, they are also visible on the Shopping tab, on search partner websites, on YouTube, on the Google Display Network, and in the price Comparison Shopping service (iOS and Android).
The management and set-up of shopping ads are quite a bit different from the set-up of conventional text ads. With text ads, you create ad groups, campaigns, and ads that are centered around chosen keywords. With the shopping tab, Google uses your website, feed, and more to determine what search queries will spark your ads.
SETTING UP GOOGLE SHOPPING ADS
PRODUCT FEED
The first thing you will need to do is determine what type of product feed will work best for you and how you can create it.
If you choose to go with the manual feed, you should consider:
Do your prices change regularly? Manual feeds require manual adjustments whenever a price is changed.
You'll need to provide required attributes such as product title, image link, price, etc.
If you choose the automated feed, you should consider:
Does your CMS integrate with the Google Merchant Center (GMC)?
Does your CMS have an exportable XML feed or do you need a plugin to create it?
You will need to create a Google Ads account and link it to a Google Merchant Center account to start creating your campaigns.
GOOGLE MERCHANT CENTER ACCOUNT
Follow these few steps to create a GMC account:
Create a Google Merchant Center account.
Link it with your Google Ads account.
Verify your ownership of the website to fully activate your GMC account.
Create a new feed based on how your feed is set up.
Select when your product feed is crawled by GMC with Scheduled Fetch.
FEED OPTIMIZATION
Based on how you created your feed, there are various ways to approach this:
You can set up the manual product feed without needing to edit anything on your website. This can be very useful when testing different titles and descriptions.
Automated product feeds require you to change attributes on a product page or within your CMS.
PRODUCT DESCRIPTION
Don't clutter your descriptions with why the product is great and why someone needs it, instead, feature the most important selling points within your product titles and descriptions.
TRACKING
Tracking your ecommerce through Google Analytics will enable you to determine which products and digital marketing campaigns are driving transactions with strong conversion rates and where you can prioritize your spending accordingly.
SHIPPING
Inside the Merchant Center, you can set up free shipping and also specify the rates and states in which you charge sales tax. In the account setting, you can even include flat-rate shipping and carrier-calculated shipping.
Google shopping ads can be a great addition to your ecommerce sales strategy. It gives you the ability to show image and text ads right at the top of the search engine listings. At first, setting up the ads can be a little bit tricky, but once you get started, you'll find that the process is quite easy.