You can be a new business owner or taking over one that hasn't stayed up with the times or just waking up from a long deep sleep, but regardless, you'll want the world to know that your business exists. With 90 percent of all internet searches going through Google, you'd be reasonable to think that if Google sets up a business page for you, they will help folks find it.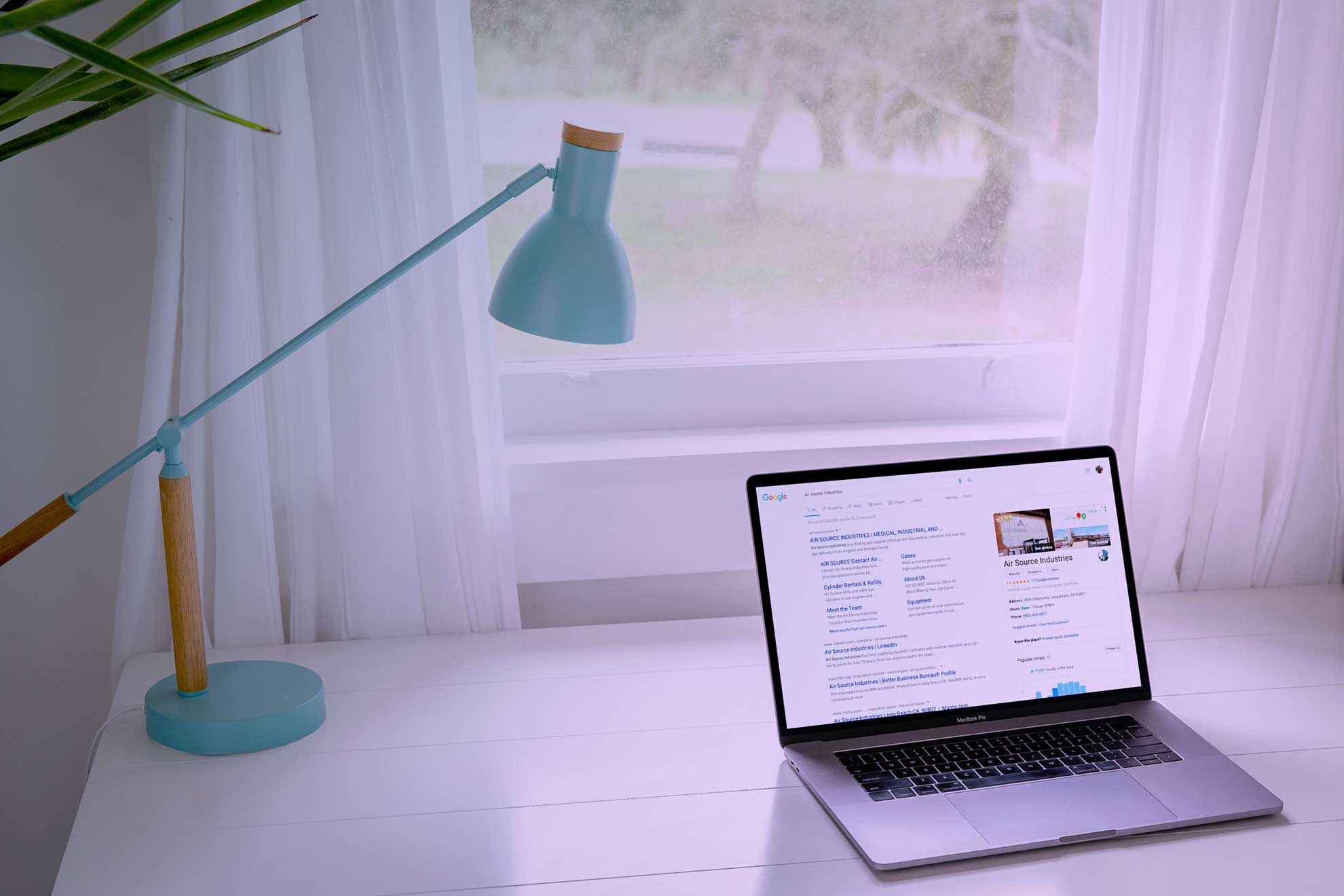 The world searches on Google so turn those searchers into customers.
What Is Google My Business?
Google My Business is a free tool that allows you to promote your business profile and business website on Google Search and Google Maps. With your Google My Business account, you can connect with your customers, post updates to your business profile, and see how customers are interacting with your business on Google.
Your free Google Business Profile complements your website by adding more visibility to your current business website on Google Search and Google Maps. You can even add a link to your website on your Business Profile.
What Google Business Does for You
Your free business profile on Google lets you engage with customers directly and manage how your business appears on Google Search and Google Maps.
– Your customers can connect to you by calling, messaging, or leaving reviews.
– You can post photos and offers to your profile to show what makes your business unique and give customers reasons to choose you every time.
– Customers can leave reviews on your profile, and you can respond from your Google "My Business" account.
– You'll get access to customer metrics and find out how and how much your customers interact with your business page.
It's easy, it's free, it's helpful. So how do you create a Google Business Page? You can do it in eight easy steps:
1. Go to Google.com/business to start.
2. Read all about the features, and when you're ready to set up your profile, click the blue button that says, "Manage Now."
3. You'll be prompted to "type your business name."
4. Then, choose the category that describes your business best: Categories are used to describe your business and connect you to customers searching for the services you offer. For example, if your primary category is "Pizza Restaurant," Google may show your business in local search results to people who search for "Restaurants," "Italian Restaurants," or "Pizza" in their area.
Choose a primary category that describes your business as a whole; don't add multiple categories to list all of your products and services. For example, if your business is a health club that includes a cafe, don't add the category "Café." Instead, the operator of the cafe should create their own listing with "Cafe" as their primary category. Be specific when choosing a category. For example, choose "Nail Salon" instead of "Salon." Keep in mind that you can't create your own category. If the category you had in mind isn't available, choose a more general category that still accurately describes your business. As you start typing, many approved categories will appear for you to choose from.
5. Add your location if you want to.
6. Do you serve customers outside of this location? You can let the world know that you deliver or that you will bring your services to them.
7. Add your contact information.
8. Confirm that this business is yours. In order to fully manage and represent this business on Google, you'll need to confirm that it's yours. Google will send a postcard to your address that includes the verification code you'll need to get and manage your Business Profile.
Once you get verified, you can customize your page and flesh out the features that will make this one more tool that will lead to securing new customers as well as obtaining critical feedback that will allow you to serve your customers even better tomorrow.
What's not to like?