Pay-per-click advertising (PPC) is a key component of any B2B digital marketing strategy. Not only can PPC help increase revenue, but also it is a great way to generate high-quality leads that will keep your revenue growing long-term.
While PPC advertising does drive revenue, to be sure you aren't wasting time and money, you want to generate the highest quality leads to improve your PPC ROI.
Garnering these high-quality leads is about getting to know your customers and ensuring they know how you can help them.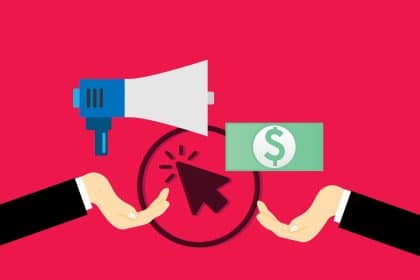 How to Get High-Quality Leads for Your Google PPC Campaign
Create Buyer Personas
You probably understand what we mean by high-quality leads if you have already launched your B2B PPC campaign.
PPC campaigns often aren't targeting the right people. Ask yourself, what does your perfect customer look like? If you can't give a clear answer to this question, it's time to figure it out, and that starts with creating a buyer persona.
It's recommended that you create a buyer persona before launching a PPC campaign. Buyer persona's are a representation of your best customer. You can work on building your buyer persona using past customer data and research, as well as collecting information on your landing page.
Once you create a buyer persona, you will be more aware of the type of customer you want and will be better equipped to create the ads that target them. Now you are one step closer to getting those high-quality B2B leads
Quality Over Quantity
So, based on existing consumer data and research, you've established your buyer personas. But are you only asking for their name, phone number, and email address when collecting data about your current and potential customers? This is a very common mistake, but the reality of it is that this data alone is not enough.
When you are gathering customer data, ask more qualifying questions. Check out these examples:
How old are they?
Are they looking to purchase soon?
How often do they purchase for their company?
What are their interests?
These questions can provide a great foundation for buyer personas but remember, lead generation is a huge game of quality over quantity. Basically, fewer high-quality leads will move you closer to conversions than a giant pool of low-quality leads.
There are a couple of different things you can do to achieve this goal.
First, it's important that you are using appropriate keyword targeting so you can avoid wasting clicks on the wrong types of keywords. The better your keyword targeting is, the better your leads will be too.
The data collection procedure can also help qualify leads for you. You can, for example, block free or spammy email domains, ensuring that anyone submitting information does so using a custom domain name (a standard for professional email addresses) or other information (such as a company name). These steps will limit the number of submissions you receive overall, but they will be of higher quality, and they will also provide more information about the buyer's potential needs before you ever make contact.
Ad Targeting
Now that you know who your ideal customer is, it's time to use this information to target similar customers. Your PPC campaigns will now be able to target their audiences more accurately, thanks to the information you've obtained. You're not going after just any customer anymore. You know exactly who you want to attract, so you can change the ad content, audience targeting parameters, and landing page copy to appeal to them.
Show How Your Product or Service Can Help
It's time to shift your focus to what you can offer your ideal consumer now that you've identified who they are. You know the issues and obstacles that your customers face; now, it's up to you to show them how what you have to offer is the solution to their needs. As you check your copy, images (if appropriate), and landing page copy, ask yourself the following questions:
Is it clear what problems your product or service solves?
Are you marketing toward your persona's pain points?
To put it another way, your ad and landing page copy must be good, appealing, and relevant to your buyers' life experiences. Often, your ideal consumer is unaware that your company exists or that you can serve them. It is your responsibility to make it obvious what answers you offer and how they will improve their life or business.
Try to put yourself in your customers' shoes and consider the following questions:
Why would I want this product?
How would this offer help me in life or business?
What common issue will this help me solve?
How have other companies benefited from this solution
In your ad, educate your potential customers about the advantages of your services. They're more likely to become quality leads if you answer these questions for them.
Target Top-of-Funnel Leads with an Educational Campaign
Trying different types of PPC advertisements is another way to get more high-quality leads. The majority of PPC advertising, for example, has a sale as its conversion goal. Suppose a certain type of ad isn't bringing in the greatest leads. In that case, you could want to try an ad that's only purpose is to educate, with the long-term goal of generating high-quality PPC leads with the expectation that a higher percentage of these will eventually convert into sales.
Conclusion
It's both an art and a science to figure out how to increase lead quality in your PPC advertising. Start with your customers and put yourself in their shoes to see how you can best assist them. This route is definitely not a shortcut, but you will absolutely appreciate the results.