Not all content is treated equally. Roll through the websites you visit every day, and you know that it ranges from way buttoned up to super casual. Same goes for social media. So, if you're new to producing content on social media, then this is the place you want to be. We've provided best practices in writing for each platform.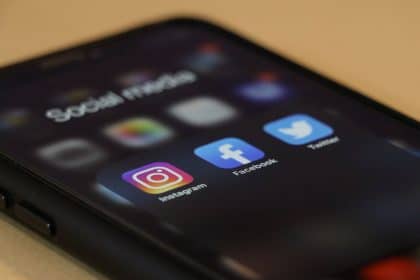 In general and for a start, you want the content you produce for your organization to have a tone that reflects the personality of your organization. Think about the people you work with. Who best represents how the company approaches its business and what characteristics do they have? Is it the millennial who is linguistically innovative and will rally everyone for a cause? The Boomer who is confident and optimistic? Or, the Gen Xer who is pragmatic and to the point? Now, take into consideration age-grading, and you'll probably find that millennials and Boomers tend to be more casual in their conversations, while Gen Xers will lean more into a professional tone at this point in their careers.
Once you've either identified an individual to write your social media content or you've taken on that task yourself, you now have to determine how you will write depending on the platform. Users have different expectations for each social media channel, so the challenge is to give the readers what they want and, at the same time, get them interested in your products and/or services.
Facebook – By now you know that Facebook is a mix of visual and written content and tends to showcase the lighter side of organizations. People want a peek into what's going on behind the scenes with employees, celebrations, and holidays, and they expect a first look at new products and services. You could say that people go on Facebook knowing that they may stumble into a conversation or at least give out a few likes or shares. It's an escape of sorts, with users spending an average of 58 minutes per day there. Armed with that information, Facebook is the perfect platform to share blog previews and photo galleries that you know people will spend some time on.
As far as length goes, research shows that posts with about 80 characters or less have a 66% higher engagement rate. If your following is small (under 10,000), don't worry about posting a few times a day, three times a week is sufficient and more frequent posting can get annoying. Facebook isn't the best place for hashtags, and studies show that engagement goes down as the number of hashtags increases, so save a few for the other platforms.
Instagram – Being a visual medium, Instagram is all about the images, so the captions exist not so much to inform, but to support the visual. This is your opportunity to stretch your creative writing skills and impress your followers with different types of very short prose. Caption lengths of 138 – 150 characters seem to perform the best. You can add lengthier posts, but, again, it's about the visual, so users will most likely just view the image and move on. If you're an avid Instagram user, you've no doubt noticed the hashtag stuffing that frequently occurs. The suggested limit is 10, but let's be honest, some accounts are so good, you probably don't care how many hashtags and discount codes they have. Posting three times a week is recommended for small organizations and one post per day for larger organizations should satisfy your followers.
It's important to know that not all brands are meant to have an Instagram presence. Unless you can consistently post relevant and captivating images that will drive awareness and/or conversions, then focus on the other platforms.
Twitter – Twitter is the great equalizer, and it's the perfect exercise in choosing your words carefully. The 280-character limit challenges writers to dig deep and find those core keywords. When writing for Twitter, think of it as a mini-mart and not a grocery store. People just want to grab something quickly, they're not there to amble (the average user spends one minute per day on Twitter). So give users bite-size takeaways about your products/services or about industry news and give them an excellent reason to click-through. Twitter is the go-to platform to use during events and of course a branded hashtag is key to connecting with attendees and speakers. Accompanying supporting graphics are pretty much standard with each Tweet now, and customized/personalized visuals are always more appealing and appreciated.
The sweet spot with Twitter seems to be 71 – 100 characters for optimal attention. Twitter is all about the hashtags, but don't go overboard. Buffer research shows that Tweets with one or two hashtags have a 21% higher engagement. Tweets are short-lived so posting a few times throughout each day is a good strategy.
LinkedIn – Probably the most conservative platform in terms of content, LinkedIn is the place to connect professionally and to show thought leadership. The goal with your LinkedIn posts will likely be to have people click-through to your website either to view a job posting or to read more in-depth content. A surprising statistic to note: People spend less than one minute per day on the platform. This means you need to grab their attention tout de suite, quick like a bunny. Posts of about 100 characters seem to grab the most attention, and it's recommended to post no more than once a day and optimally about twice a week.
Though users have been adding hashtags to their updates for years, LinkedIn didn't officially introduce them until 2018, weird, right? Choosing hashtags that are SFW is imperative, so resist the temptation to copy and paste more casual posts from other platforms.
YouTube – YouTube is one of the largest search engines in the world, so even though users will want to get right to the video, writing a clear description with solid keywords will help you break through the clutter. The limit for video titles is 70 characters and you get 5,000 characters for the description. Even though users have to expand the text for longer descriptions, it won't hurt to go for more detailed explanations for the sake of search.
The Final Word
Before you engage in an all-out social media content blitz think carefully about which platforms fit into your marketing strategy. Then, be realistic about how often you can post high-quality content that increases awareness and/or converts. Also, it's important to be mindful of your audience. Heavy social media users see through insincere and disengaged content and will be put off by inconsistent posting. People who follow your brand on social media aren't just numbers, they are fans who like what you have to say and have chosen to include your content in their feed. They can easily unfollow you, so make sure you respect their time and try to meet their expectations by producing the best possible content for each social media platform.