With so much competition on social media, the best way for your brand to stand out is to engage your audience. And how do you do that? Through content! In fact, for 39% of consumers, memorable content makes a brand's social media the best in class. And the #1 reason a brand's social presence stands out is because of its creativity.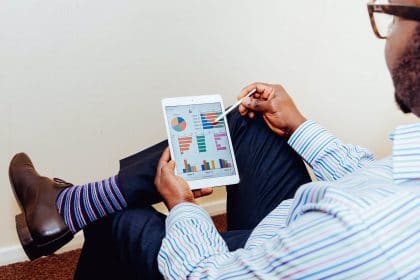 WHAT IS CONTENT CURATION?
Content curation is the process of finding and strategically sharing content that your target audience will enjoy on a variety of channels. As a result, rather than creating exclusively original content, you'll also share and credit the work of others.
Gathering many blog posts regarding social media marketing and putting them in a roundup post or newsletter for your audience is an example of curating content. Check out New Target's weekly roundup, What Our Digital Team Is Reading for a great example.
Curating content for social media, compared to other platforms, is a lot easier. Add the items you want to post to your social media calendar (think: social mentions). And, with the permission of the original content producer, you can post user-generated content (UGC). In addition, you can also retweet posts from influential industry names or even publish user-generated photographs on your Instagram Stories.
WHY CURATE CONTENT?
You should post content to numerous social media networks multiple times every week as part of your content marketing strategy.
The majority of that content will almost certainly be created in-house. On the other hand, curated content is a quick remedy for any holes in your social media content calendar. Sharing useful content from others is a low-cost strategy to keep a consistent posting schedule.
2. PROVIDE VALUE
People follow you for a reason. They want to know your thoughts on your field of expertise. They want to learn from you and, in some sense, enhance their own lives or skills.
However, not all of the knowledge you share has to come from your own keyboard. You are not the single authority in your field, and you shouldn't act like you are.
When you carefully choose content to post with your followers, you bring value to their lives by offering them access to various perspectives.
It's important to remember that your relationship with your followers isn't solely transactional.
You must add value to the situation. Sharing curated content implies that you are more concerned with offering information and resources than with growing your list and making sales.
3. MAKE YOURSELF A THOUGHT LEADER
By sharing other people's content, how do you position yourself as a thought leader? Simple. By posting only the greatest content available, your followers will know that any resource they find on your feed is worth reading.
When sharing curated content, you should also include your own insights.
Your take should always be transparent. Just a couple of introductory sentences can bring a lot of value. If you can provide a fresh perspective to the table, it will help you establish a reputation as someone who truly understands what's going on in your industry.
4. BUILD YOUR NETWORK
Sharing other people's content is an excellent method to catch their attention, especially if your post generates additional traffic for them.
If you think someone's content is particularly valuable, let them know. However, don't expect anything in return. (It can be quite annoying to get an email from someone you don't know saying, "Hey, I shared your stuff! Can you repay me with a link?").
Instead, you should tell them what you found most valuable and that you'll be keeping an eye on their work in the future to see what they have to say. This will facilitate the organic growth of connections with other industry leaders over time.
These connections will be far more beneficial than a transactional link exchange with someone who feels forced to return the favor.
HOW TO CURATE CONTENT BASED ON DATA
While content curation solves many issues, it also presents its own set of difficulties. Finding content that your target audience will engage with is one of the most challenging tasks. Looking at the data is the best way to fix this.
To obtain a better knowledge of their target audience, 56% of social marketers use social data. And it's already being used by 49% of people to inform their creative content.
Similarly, you must use data to better understand your target audience, their preferences, and what resonates with them. This information can then be used to guide your social media content curation efforts. Content curation tools like HootSuite or Sprout Social can help you access valuable data you can use directly in your content strategy.
Here are the next steps to start the content curation process!
1. DECIDE HOW OFTEN YOU WILL CURATE
Curating content for social media is a terrific method to keep your fans up to date with new information. However, before you start sharing and reposting content, figure out the right mix of original and curated content for your social media. This will most likely differ per network. Twitter, for example, may need more content curation than Facebook.
According to a study, the ideal content mix is:
65% original content
25% curated
10% syndicated
It is also valuable to experiment with different ratios to see what is best for your brand.
2. PAY ATTENTION TO SOCIAL MEDIA METRICS
Which of your pieces of content is the most popular? Analyzing your social media metrics might assist you in figuring out what kind of material your audience engages with the most. For example, is your audience more receptive to video than to photos? Or was it the imagery of a single campaign that had the most impact? Your impressions and engagement data will directly assist the content you share, depending on your social media goals.
3. FIND RELEVANT CONTENT
Next, look for content that is relevant to your industry or brand. This will assist you in finding content to curate in a more organized manner.
Curated photographs of your product or brand in context, as we mentioned earlier, are always an excellent approach to use UGC.
Social mentions and relevant hashtags are a fantastic place to start looking for relevant material. Many individuals will mention your brand, and the possibilities for UGC content are limitless. Just make sure the content you want to reshare is consistent with your brand's tone.
Similarly, testimonials and reviews, such as Tweets, are excellent to share throughout your social media profiles.
4. PUBLISH AND ANALYZE
It's finally time to share the content you've curated. Make each post unique by including your brand's perspective on the subject and writing in your brand voice. And when it comes to fitting these posts into your brand's regular publishing schedule, be strategic. To provide variety to your feed, mix them together with your marketing content.
Once you've started sharing your curated social media material, keep track of how well it's doing. To fine-tune your content curation efforts, look at what's working and what isn't.
CONCLUSION
Content curation is a great strategy to build relationships and boost engagement with your audience.
At New Target, we develop client-specific web marketing strategies that rely on creativity, intelligence, and a complete understanding of web marketing principles and technologies. We understand the power of curated content, but if you aren't too confident about your company's content marketing strategy, fear not; we are here to help! Contact us today!