WordPress is one of the top content management systems used to build websites from small blog sites to enterprise-level solutions. WordPress is one of the CMS platforms we use for a variety of different clients to help them build a site that has all the functionalities they're looking for.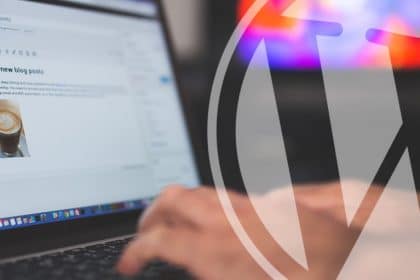 This year, the CMS will have one of the biggest updates to its platform yet with WordPress 5.0, but the feature that makes it stand out from past updates is the Gutenberg Editor. Compared to previous releases, the Gutenberg update will be a major change for those used with previous versions of WordPress.
Gutenberg Editor
The editor is completely different from previous WordPress versions as it attempts to make content management more intuitive and easier to use, especially for new website owners who are specifically looking at streamlined, all-in-one platforms like Squarespace.
The Gutenberg Editor features drag and drop blocks to create and edit page layouts and no longer requires any coding. Something that we think is nice about the editor is the organization of heading tags. Many times, when content is added to a page, the heading tags are forgotten, which is something that helps Google bots identify what the content on the page is about. Being able to easily tag a heading is great and will help with SEO.
As New Target's Chief Technology Officer, Pedja Grujic, mentions, the new editor will standardize the editing process across development teams, making it easier to make changes and updates.
"The Gutenberg Editor will help standardize page building in the long run. Don't get me wrong, we currently have some great page builder tools, but eventually, Gutenberg Editor will be everyone's top choice. It will remove the hodge-podge between sites that were built by different developers."
Some WordPress users may already be using plugins that have similar functionality to the Gutenberg Editor, but the nice thing about this update is that it will reduce costs as those plugins will no longer be necessary. The editor is still in beta, but you can play around with it by installing the plugin on a test site or by going to the Frontenberg site if you don't want to install the plugin.
Other WordPress 5.0 Release Features and Updates
While the Gutenberg update is the biggest change to the WordPress update, it's not the only improvement that will be released. There hasn't been much detail about the other features, but from what we learned, there are some functionalities that are designed to make a developer's life a bit easier and productive.
● Mobile optimized and custom themes – Becoming more mobile-optimized is something that will be part of this new update in moving toward improved desktop and mobile maintenance. There will also be more mobile-optimized themes available.
● Front-end editor – The front-end editor isn't a new feature, but it will be upgraded so that anyone can edit posts directly on the page and from mobile devices. When compared to Visual Composer, the front-end editor plugin will have core functions and is supposed to work faster.
● New security updates – Security has always been a concern and that is something that will continue to be improved in future releases.
● Crop background image – Although it's not a huge update, being able to crop an image before your site goes live is something that will also save time when changing background images on websites.
● Rest API – Our team is really looking forward to the Rest API improvements.
"One feature of WordPress 5.0 (aside from Gutenberg Editor) is the improved WordPress Rest API. We are very excited about this release and the flexibility it will give to our development team to send and pull data from WordPress. This makes it more flexible and it can truly become a framework versus a platform." – Pedja Grujic, New Target, CTO
WordPress 5.0 and SEO
There are many misconceptions about SEO plugins and WordPress. There's this perception that all you need to do is implement an SEO plugin, like Yoast SEO for example, and that's all you need. But, in order to see actual results, there needs to be ongoing optimization maintenance. For example, internal linking will help your content rank higher in search by linking keywords or phrases to other relevant content on your website. This creates an awesome site structure and increases page quality score.
The updated Yoast SEO 8.0 plugin can be integrated with Gutenberg's sidebar as collapsible sections by modernizing the user interface and using JavaScript to build a sidebar API. This gives people using the Gutenberg editor the ability to easily incorporate search engine optimization into their page content even while they're on the go.
Gutenberg Rolling Out to Drupal
Due to Gutenberg's powerful editing experience, it's no wonder everyone wants to get their hands on it. Because WordPress is an open source platform and has the easy-to-use Gutenberg editor, it was ported over to the Drupal platform as well.
Since Drupal doesn't have the same fancy page builder tools that are available in WordPress, Drupal developers wanted to be able to have a tool they could use that would ultimately give them the same capabilities, while making it very simple to create more complex web pages. It'll be interesting to see how other tools like Gutenberg will be implemented across a variety of CMS platforms.
How to Prepare
It's important to get familiar with the new editor and analyze how it will work with other plugins and themes. Before updating, be sure that your system is compatible and you may want to backup your website just in case something goes wrong.
While the Gutenberg editor should not change your current front-end or user experience, it can jumble your back-end. You'll want to test the plugin before upgrading your system and review your current plugins to make sure they are up to date or look for alternatives for ones that may cause problems.
Be mindful that once you update to WordPress 5.0, you won't be able to go back, but you can use the classic editor plugin to switch between both versions. If you're having a hard time getting used to the new editor or need it to switch back to use other legacy plugins, you can do so.
Will you need help transitioning to WordPress 5.0? Many people don't have an in-house team to do the heavy lifting, but that's where we can help. From small to enterprise-level installations, our team has experience in implementing and maintaining open source CMS solutions. We also have a paid monthly web maintenance and security plan to ensure your website plugins and functionality are always up-to-date and secure.
For more information on how we can help you make a smooth transition to the new WordPress 5.0 update, send us information about your website by filling out our contact form and telling us how we can help make your life a little easier.
Serving clients globally from offices in Washington, D.C. and Los Angeles, New Target has been providing digital services since 1998 that deliver results for our clients, by delighting theirs. New Target is a top agency in digital strategy, web design, web development, data integration, application hosting, and online marketing for prominent global associations, corporations, and government agencies. See our results at www.newtarget.com.