Unfortunately, images slow down your site. But without images, your website will lack the visual allure essential for engaging users. While you can't just ignore your images in the name of website performance, there are tons of WordPress image optimization plugins you can use to optimize images for peak performance without sacrificing aesthetics. Your users will be able to consume your beautiful photos while still enjoying fast loading times.
Here are our top 5 WordPress image optimization plugins.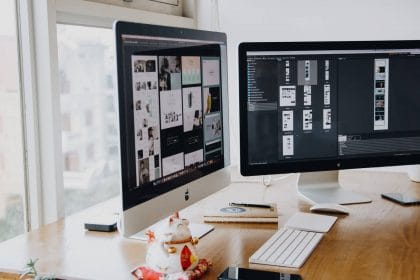 WordPress Image Optimization Plugins
Right now, Smush is the most popular plugin for image optimization available for WordPress. It uses lossless compression to reduce your image size by up to 5MB, in bulk or individually. It also improves page performance by using lazy loading, auto-resizing, and other measures.
Smush is great because it is also easy for beginners. If you install the plugin on a pre-existing site, all you have to do to get it going is go to the plugin settings and turn it on. It will then optimize all of your existing images. In addition, any new images will be automatically optimized as long as you have the plugin installed.
There is both a free and paid version of Smush, and they are both great options for most WordPress users who don't have time to compress each image on their own. Smush Pro is $6 per month, reducing file sizes more than the free version and removing file size limits. The free version only allows images under 1 MB.
Optimus optimizes WordPress images up to 70% if you are concerned with bandwidth. Optimus sends image files to their server and returns a new, smaller version to your website. In addition, the compression is lossless, so the quality of your image won't suffer.
Optimus is another hands-off tool that automatically processes the images as they are uploaded to your WordPress website, improving your page performance without any of your efforts. But, of course, you also have the option to stop automatic optimization.
There is a free version along with two paid versions. Optimus HQ is $29 per year, and Optimus HQ Pro is $149 per year. Both versions enable HTTPS connection to the Optimus compression server, WebP images conversions, and developer API access. We recommend Optimus HQ Pro for those who manage multiple websites since it provides a license for all customer sites.
EWWW Image Optimizer is a plugin similar to the first two recommendations because it also automatically optimizes images as they are uploaded. And you have the option to optimize any images previously uploaded individually or in bulk. EWWW also uses lossless compression.
EWWW, however, does come with a couple of extra perks that make it stand out among the rest. The plugin allows unlimited file sizes, so large uncompressed images don't cause any trouble. In addition, the premium version handles GIF, PNG, and WebP files. This is great for websites that use all of these file types. EWWW Image optimizer also has a great support team that will answer all questions, even from free users.
ShortPixel Image Optimizer offers both lossless and lossy compression solutions. With lossy compression, some data is deleted from the files, which makes for smaller files but slightly lower image quality.
One of the standout features of this plugin is that it stores the original copy of the image, making it super easy to restore if you need to. It also comes with other benefits, including image rescaling and CMK to RGB conversion. ShortPixel also allows compression for PNG, JPG, GIF, WebP, PDF, and AVIF files without any size limits.
With ShortPixel, you can optimize up to 100 images per month for free. The platform then charges monthly if you wish to optimize more images.
Like the other options, Imagify also compresses new images and images currently in your WordPress media folder. Again, it is all handled automatically, saving time and improving your workflow.
Imagify has three optimization levels you can toggle within the settings. The three options are lossy compression, lossless compression, and strong lossy compression for small image files but with low image quality. This gives you nice control over the quality and file size of your images.
Imagfiy is compatible with other popular plugins like WooCommerce and NextGen Gallery, making it ideal for websites with a lot of images that need to be compressed. Imagify also has a backup option that lets you restore the original version of the image at any time.