If you are in the process of establishing a data analytics program for your organization, you may feel that once the web development and data integration happens and the data is prepared, that the process has come full circle. But now is when deep strategic thinking begins—a time to dig in and identify behaviors and intent that will inform how you will deliver meaningful experiences to your corporate customers or association members. Much like social listening, analyzing the data that your customers provide gives you insight into their likes, dislikes, and their propensity for doing certain things online. Think of this as looking at descriptive analytics, or "what happened" to help you determine what users might do. Knowing how to interpret that data and understanding how to enhance the user experience is key to successful online conversions, whether it's increased information consumption, member signups, governmental transactions, or membership registrations.
Data analytics provides behavioral information about those you serve online, which can help you understand when and why they do things. The behavioral insight gained allows an organization to serve their constituents even better. Each time a customer engages with your social media platforms, attends an event, downloads a report, watches a video, or attends a webinar they are giving you intent signals. These signals may seem random at times, but through increased engagement they will show you what topics people are interested in and how they prefer to get their information. Does intent always drive behavior? No. People make one-and-done decisions all of the time and leave no meaningful data in their wake. Research firms work diligently to gather TV viewer data to aid advertisers only to find that some people can't cite any redeeming qualities about some of the shows they watch, nor can they give valid reasons for why they watch them. However, it's the online users who routinely engage with your organization in a measurable way that ultimately receive a more personalized experience and allow you to understand what others may be seeking too. And, remember that while you are looking for intent signals from your online constituents, they are looking for them from your organization as well. Think about your organization's mission and its reason for being and weave those messages into your web platforms. Whether constituent, customer, or member, they want you to validate their decision to interact with your organization's online experience, and they want to know that you have their best interest at heart.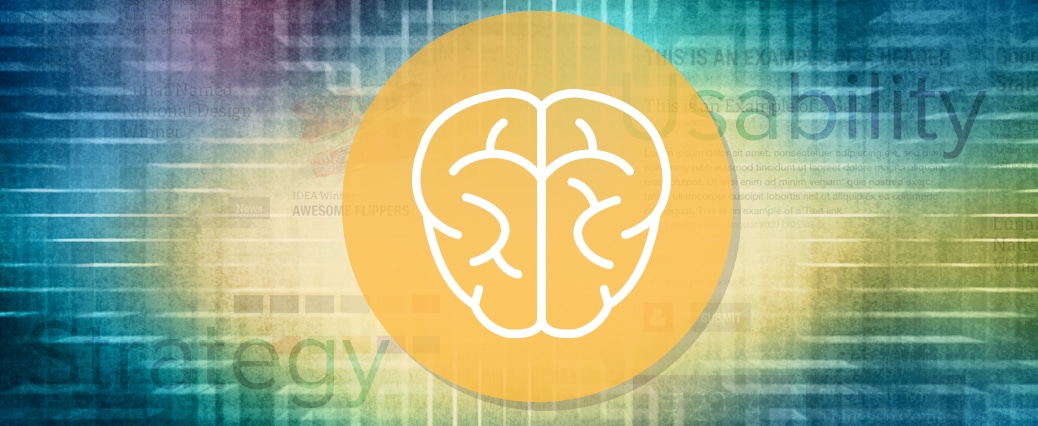 Getting from Here to There
The journey from collecting data to clearing a path to successful conversion can be a challenging one. But, careful and continued monitoring of users' actions can provide some valuable insight. In addition to providing information on customers' behaviors, data analysis can also show you where they dropped off on their way to an online transaction. As you review this information, it's important to keep in mind two things, 1) people are afraid they are going to make the wrong decision, and 2) your competition may not be another organization; it may be that the user takes no action at all. Think about how you will overcome those issues and consider that typically, as users advance an online transaction process, the rate of conversion declines. Fears creep in, distractions take them away, or an unclear path causes a change of direction. Your job is to identify which steps are impeding the process and then use the behavioral data you've collected to optimize those steps. How you do that depends on what the data are telling you. You may need to add or bypass a step, provide a discount, follow up with a personal call, send triggered emails, offer recommendations, or highlight positive reviews. The best part is that while you're optimizing, you can also be collecting additional data, such as was the website's experience good enough to get them to transact? How many emails did you have to send before they returned to the website? Were those recommendations appropriate for what they needed? This will be a continuous cycle that will keep feeding targeted and unbiased data and if done right, will pay off with increased web conversions.     
The Importance of Good Design
Going deep into data analysis and conversion tracking are two critical steps to increasing sales and enhancing engagement. These tactics provide a nudge, if you will, to guide people through to conversion. Another more obvious way is through visual cues and directional content. Helping users through the website with the appropriate prompts helps with cognitive fluency, which is the feeling that people have when they think about completing a task. The easier the task, the more likely they are to engage and complete a web transaction. Simple directional icons such as arrows or a pointed finger will help to guide users to important information or give them directions as to where to go next. For the photographs on your site, studies show that larger, color photos draw more attention, as does the gaze of a human face. We all know that content is just as important as graphics, so text should be readable in terms of size and weight. Highlighting important text and using call outs are also good ways to capture attention. In an effort to educate your users, be careful not to overload your site with too much information. It's not surprising that a Google study revealed that "simple" and uncluttered sites are deemed to be more trusted and rated as more beautiful than those with a lot of unnecessary text and graphics. Keeping this in mind, task someone from outside of your organization with navigating your website for the purpose of registering for a conference or purchasing a product. What you think is a logical and straightforward process, actually may be confusing or frustrating.
The process of data analytics never really ends. Data is analyzed, steps are optimized, decisions are made accordingly, and more data is collected. The beauty of it all is that the technology-based systems that collect the information objectively are the very systems that enable us to understand and react to behaviors and intent. Your users are telling you what they want and through thorough analysis, clear content, and intuitive visual cues you will be able to provide them with an exceptional online user experience. When technology intersects with human behavior we get the best of both worlds to the benefit of everyone. 
Please contact us if you are interested in working with us on a data-driven user experience design project requiring our digital strategists, designers, developers, and data analysts.