Infographics are visual representations of imagery, charts, and minimal text intended to present information quickly and clearly and that gives an easy-to-understand overview of a topic.
Think traffic signs; an image and a word or two that you need to be able to quickly discern while you are driving by it at rapid speed.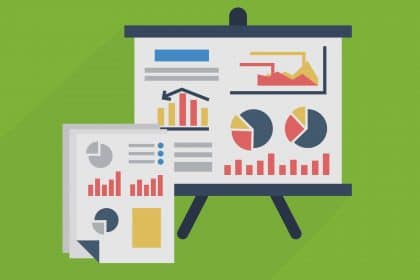 Why Are Infographics Used?
Infographics are great for making complex information easy to digest. They can be helpful anytime you want to:
· Provide a quick overview of a topic
· Explain a complex process
· Display research findings or survey data
· Summarize a long blog post or report
· Compare and contrast multiple options
· Raise awareness about an issue or cause
· Use humor to convey a serious message
When you need to give someone a really quick rundown on something that can be hard to explain in words alone, an infographic is a good way to go.
This means that infographics can be useful in pretty much any industry.
Quickly Convey Information
We could write 50 words on where to find the absolute worst Chinese food on the planet, or we can just show you.
Four Key Purposes for an Infographic
Displaying survey data
Has your company done market research or product research that would be valuable to a certain group of people? If so, put that information into an infographic. If not, consider creating a survey to send to your leads or customers or even do your own research to gather facts that would be very interesting to your audience. It's all about showing your audience information that they will find compelling.
Simplifying a complicated concept
If your business sells a complicated, sophisticated or high-tech product or service, it might be better to explain the product of service in an infographic. Infographics can take confusing data and turn it into something easily understood by using pictures.
Comparisons
Use an infographic to show the benefits of your product or service over a competitor's product or service. Or use an infographic to show why and how your product or service is more innovative than the traditional alternative.
To raise awareness
Is there a challenge in your industry (or close to your heart) that you want to bring to the forefront? Use an infographic to discuss the severity of an issue, what is being done to help, and what should be done to help.
Five Key Places to Put Infographics
Social media
Definitely consider posting the infographic (as an image or using a URL) to Twitter, Facebook, Pinterest, LinkedIn, and SlideShare to get a lot of views and for click-throughs to your website.
Email marketing
Send out an email to your leads, contacts, or any applicable marketing list with the infographic and pertinent information about the infographic's topic. Make sure to use a call-to-action in your email.
Website and blog
This infographic should be posted on a landing page on your website or on your blog, so that the infographic has a URL that can be shared. Also include HTML sharing and embedding data to encourage others to promote the infographic.
White papers
Include the infographic on a white paper, a brochure, or a case study to help prove the points made on the document and to influence the reader.
Press Release
Make a press release regarding the surprising or important findings from your infographic's research, and send this press release and the infographic image to industry magazines and news organizations so that they can share it with their readers.
Infographics will help improve your business's leadership image and can also help bring more people to your website.
Make Your Infographics Mobile-Friendly
An infographic might easily entertain desktop users but require mobile users to work a little harder to glean the information.
So, how can you ensure all users get the best experience with that infographic you've worked so hard to create?
Resize it
Create individual cuts of the infographic that are easy to scan, digest, and shareable. This "teasing" helps mobile users consume more of the infographic with less swiping and zooming it. It also incentivizes social sharing. Try breaking up the infographic into a variety of sizes for easy sharing across Twitter, Facebook, LinkedIn, and Pinterest.
Bigger is better
Allow mobile users to get a few data nuggets from the overall infographic by calling out a few stats in bigger fonts and imagery.
This also follows the best practice of less is more. And a great infographic shouldn't have a wall of text (big or small) anyway.
Get responsive
While manipulating the long layout form may work, time and resources may be better used by creating a responsive infographic webpage. Instead of creating 230 different layouts, responsive design lets you create one layout that fits itself automatically on the screen it is displayed.
A Good Infographic is Like a Good Story
It has the ability to walk you through different phases, offering you facts and intriguing visuals along the way. You can control the flow of your infographic using numbers, headers, color, white space, pictures, and of course charts.
Your number one job is to show people the data. This is why you should aim to have the proper balance of charts and visual elements. While your data might work with multiple chart types, it's up to you to select the one that ensures your message is clear and accurate. Always follow best charting practices.
Simplicity is key.
Unless you know how to design complex data visualizations, keep it simple. You don't want to make your reader work harder than they have to in order to understand your work.
A busy visual isn't fun to look at and often distracts from the message.