New Target proudly announces the launch of the new Architect of the Capitol (AOC) website. The AOC serves Congress, the Library of Congress, and the Supreme Court as both the builder and steward of the nation's most iconic buildings and grounds, including the U.S. Capitol. This website reimagines what a government website can be and provides an uplifting experience that communicates the AOC's many roles and responsibilities, and their vital importance, including operations and maintenance, development, and preservation of buildings and land in and around the Capitol Hill area in Washington DC.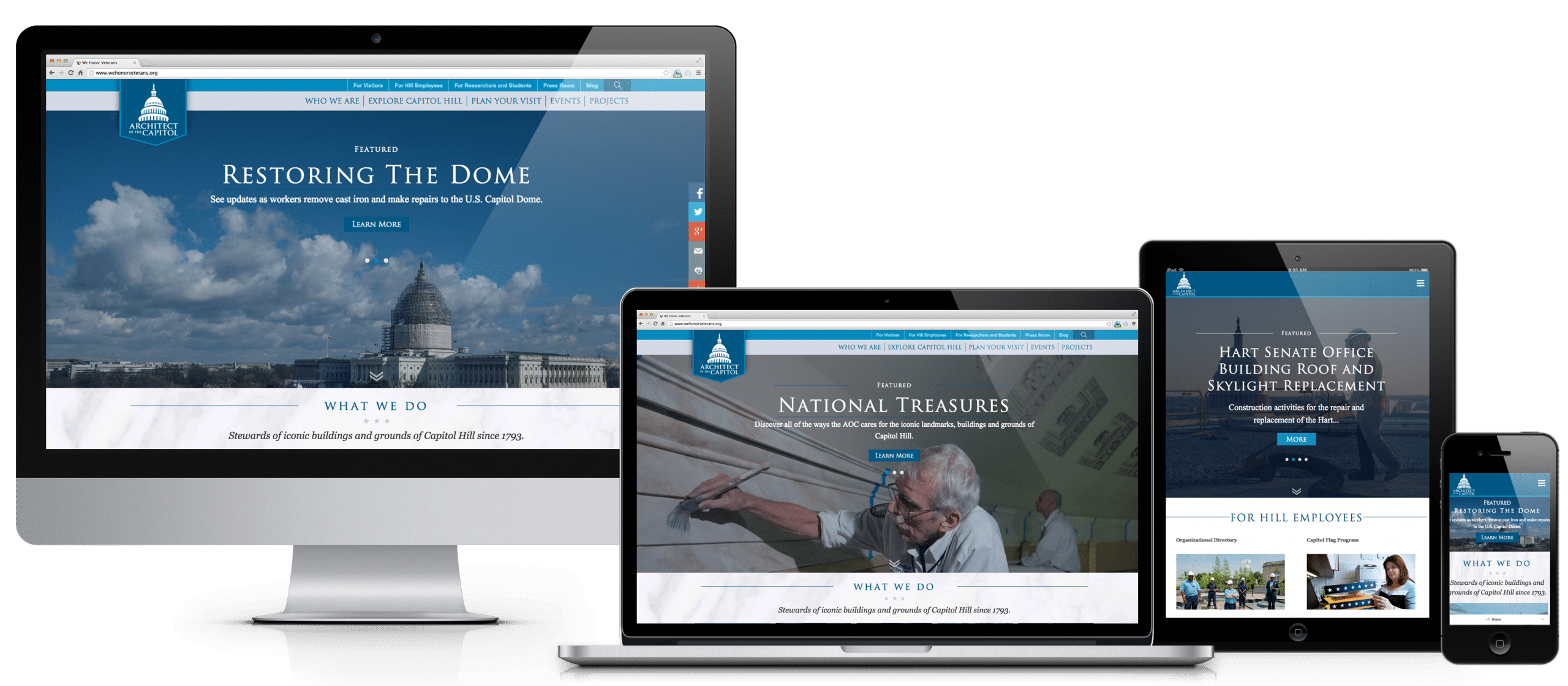 AOC has been a New Target client for multiple years and we're proud to have provided web design, development, accessibility, and integration services for such a distinguished organization.  
One of AOC's most significant projects in recent years has been the restoration of the Capitol Dome – and for this monumental development project we created an inspiring online experience using the latest long-form storytelling web design and development techniques. Our web strategists and designers conceived an experience that utilizes AOC's diverse media and resources to create a dynamic and aesthetically pleasing, interactive experience for the user. This complex front-end web development was done in Drupal by our in-house Drupal web developers with the site being responsively designed to provide a seamless experience across multiple desktop and mobile screen sizes.
The Architect of the Capitol website is a great example of how a government agency website is capable of serving its function to the people in an inspiring and informative way simultaneously. It is informative and educational, providing information on what projects the agency is in charge of, upcoming events, and visitor information. At the same time, it is also inspiring, with rich history that ultimately serves the principles of the U.S. republic. 
Please contact us if you are interested in website development and design. Our team of experienced interactive designers and web developers will work with you to create a compelling story online.