If you're a business owner, then you know how important it is to have an engaged audience on social media. After all, engagement is the key to driving sales and growing your customer base. And when it comes to engagement, there's no platform more effective than Instagram and no feature more accessible than Instagram Stories.
With over 1 billion monthly active users, Instagram is a veritable goldmine for businesses looking to reach new audiences and boost their bottom line.
But just because Instagram is a great platform for engagement doesn't mean that it's always easy to get people to interact with your content, especially when people's feeds are overwhelmed with photos and stories every second.
That's why in this blog post, we're going to share with you some tips on how to use Instagram Stories to boost engagement and grow your business.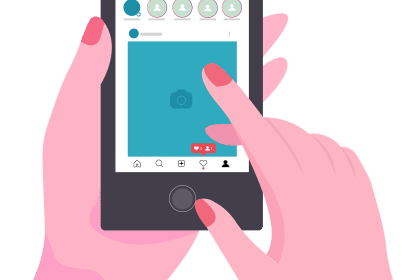 What are Instagram Stories?
Before we dive into how to use Instagram Stories for business, let's first make sure that you understand what they are. Essentially, Instagram Stories are short-form videos or images that disappear after 24 hours. They can be either static or moving, and they can be enhanced with text, stickers, filters, and other fun effects.
How to Use Instagram Stories for Business
Now that you know what Instagram Stories are, let's take a look at how you can use them to boost engagement for your business.
Share Behind-the-Scenes Content
One great way to use Instagram Stories for business is by sharing behind-the-scenes content. This could be anything from quick sneak peeks of new products or services to fun behind-the-scenes footage of your team hard at work.
Whatever it is, make sure that it's interesting and will pique the curiosity of your audience. After all, people love getting a glimpse into the inner workings of their favorite brands.
Showcase User-Generated Content
Another great way to use Instagram Stories for business is by showcasing user-generated content (UGC). UGC is any content—images, videos, etc. that have been created by your fans or customers.
Not only does UGC help promote your brand, but it also helps build trust and credibility. After all, if other people are using and enjoying your products or services, then potential customers will be more likely to give them a try as well.
Plus, featuring UGC on your Instagram Story is a great way to show your audience that you care about them and their experience with your brand. It's a small gesture that can go a long way in terms of boosting customer loyalty and retention.
Run a Contest or Giveaway
Contests and giveaways are always popular on social media, so why not run one on your Instagram Story?
This is a great way to increase engagement while also growing your following. Plus, it's a great opportunity to promote one of your products or services. Just make sure that the prize is something that your target audience would actually want.
Go Live!
One of the best ways to boost engagement on Instagram is to go live! When you go live, all of your followers will be notified, and they'll have the opportunity to watch your broadcast in real-time.
This is a great way to connect with your audience and answer any questions they may have about your company or product.
Conclusion
Instagram Stories are an incredibly powerful tool for businesses and individuals looking to boost their engagement on the platform.
With over 500 million daily active users, there's no reason not to be using them! Whether you're giving your followers a behind-the-scenes look at your business or showcasing your products in action, make sure you're taking advantage of this powerful feature.