Helping global organizations connect more effectively with their audiences is one of our core missions at New Target. That connection starts with web marketing and extends through to the user experience at every level. When you invite users to join your organization, register for events, or edit their profile it's important that they are able to accomplish those tasks easily. Let's be honest, visitors to your website aren't really concerned about which CMS you use and how it connects to your CRM, but they do want an experience that is intuitive and uncomplicated. If your organization is one of the many that utilize Drupal as the CMS and Salesforce as the CRM, the combined tools that each offers for integration provides value for everyone from the IT staff to the end user.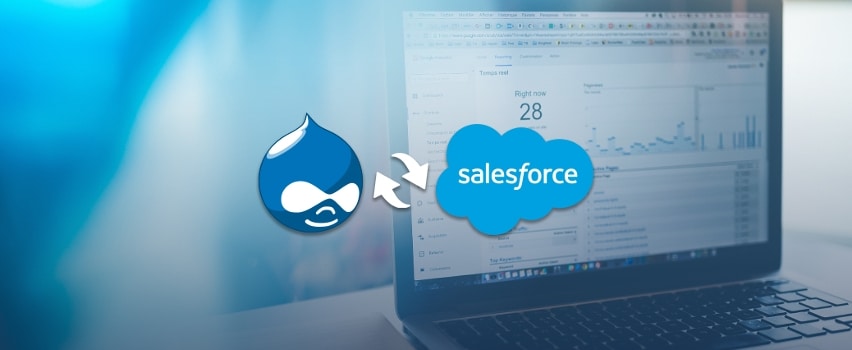 Given the incredibly large number of websites that run on Drupal and New Target's deep knowledge of the CMS, we are often called upon to integrate it with the equally popular Salesforce CRM. Fortunately, Drupal's suite of Salesforce modules paves a smooth road for designers, developers, and ultimately the end user. The information in Salesforce is architected in a way that allows us to easily map everything from events to expense reports, and relationships to affinity groups. And, most notably, Drupal's Salesforce modules enable bi-directional synchronization of entities (e.g., users, nodes, files) with Salesforce objects (e.g., contacts, organizations, opportunities) and changes can be made in real time or you can batch them. The fact that Drupal and Salesforce play well together is important as it mitigates common integration problems and can save teams time, especially for complex projects.
The moral of the Drupal/Salesforce story is that integration doesn't have to be hard, and in fact, it can result in a superb user experience. It turns out that combining a flexible front-end in Drupal with a powerful CRM like Salesforce can increase user engagement, provide real value to your constituents, and make life easier for your IT team. We might even venture to say that it constitutes a technical dream team.