When engaging in ecommerce, the ideal scenario is for your content management system (CMS) and your ecommerce platform to work well together. When one is simply linked to the other, their ability to share a similar look and perform together seamlessly is diminished. But there is a better way.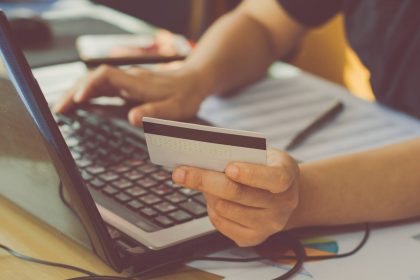 Drupal is a widely used open source CMS. It has a community of 45,000 developers and by combining the Drupal CMS with Drupal Commerce, you get a great solution for any ecommerce platform because they work so well together.
Drupal Commerce can be configured to the way you do business by a professional team like us. It works for all types of physical and non-physical items that require unique payment models (recurring, licensing, subscription). It just might be one of the most flexible eCommerce solutions available.
Here are nine good reasons to choose Drupal Commerce as your ecommerce solution.
1. IT'S OPEN SOURCE
Drupal Commerce is open source and it can be modified to suit your needs. The Drupal community is consistently providing premium plugins and modules.
2. IT'S HIGHLY CUSTOMIZABLE
If your business wants to stand out from the competition and build a truly unique ecommerce platform then Drupal Commerce can oblige. Every aspect of your store's design, workflow, and capabilities can be modified. Drupal describes their open source software as a framework to build with, as opposed to an application ready to be used out of the box.
3. IT'S EXTENSIBLE
Drupal Commerce is highly extensible, it's designed to allow the addition of new capabilities and functionality. Thus it can adapt to meet the changing needs of websites of any size through integrations with excellent third-party systems and their already-developed modules.
4. IT REDUCES YOUR DEVELOPMENT TIME
As opposed to a two-platform system, the time to develop is greatly reduced since there is no need to develop and maintain a custom integration between two separate systems.
5. IT'S EASY TO MANAGE AND MAINTAIN
Ongoing management and maintenance of a Drupal Commerce site is easier since there is only one set of tools for your team to learn. And SEO, conversion rate optimization and website analytics are much easier to deal with because you only have to work with one system, not two. And providing an effortless customer journey is easier because it's all one journey, not two journeys linked with a bridge.
6. IT ENHANCES COMMUNICATIONS
Drupal Commerce's order management tools are part of the same administration toolset found in the CMS, so you can manage, view and update orders on your website, and then send update notifications via the website. This allows you to keep all the order correspondence in one place, allowing for an audit trail.
7. IT PROVIDES VALUABLE ANALYTICS TOOLS
Reporting and analytics tools allow you to view how many visitors you're getting, the conversion, and important statistics relating to order value and frequency. Drupal offers a range of powerful community features that allow you to engage more deeply with your customers, which can help drive repeat sales.
8. IT SCALES WITH YOUR BUSINESS
As your business grows, you want the time and resources it takes to handle that growth to be minimal. Scalability helps you to handle the growth effectively. Nearly every aspect of an online business is done through some sort of software. Scalability is the idea of getting that software to "talk" to one another and automatically pass information around through integrations and automation. In an ideal situation, very little human interaction is actually needed. The automation that handles any customer data (for transactions, accounting, stock levels, fulfillment, marketing, etc.) will scale automatically as more customers shop. A business built for scale doesn't need to add more staff to handle this data because the software can already do it, it's all the same.
9. IT IS SECURE AND STABLE
Drupal is very secure software and the community maintains a strict coding standard where any new code is consistent with the rest of Drupal. Thus, it's easier to read and then spot any issues. Drupal has a dedicated Drupal Security Team that actively monitors the core software to ensure it meets Open Web Application Security Project (OWASP) standards. When an issue is found, alerts are set out through the Drupal website, email notification, social media, and through the CMS itself. Professional teams like us then review release notes, apply to stage, test, and deploy patches in short order.
If you're looking for software that gives you the maximum amount of control over your online store and full customization capabilities, Drupal Commerce is a great choice. And by combining Drupal CMS and Drupal Commerce, you can have the best of both worlds. Drupal's flexibility as a CMS combined with attractive ecommerce options can conform to whatever stage your business is in.