Since 2006, HubSpot has helped over 80,000 customers in more than 100 countries grow their businesses through their platform of software, services, and support.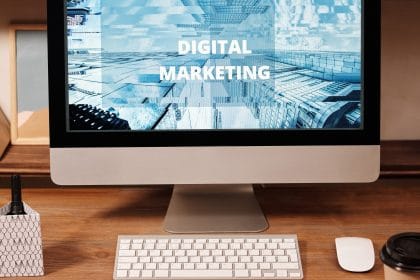 Their mission is to help companies "transform the way they attract, engage, and delight customers." And they do this by providing users with a suite of tools that covers the entire inbound marketing funnel – from attracting visitors to your website to converting them into leads and customers.
HubSpot and Inbound Marketing
What sets HubSpot apart from other marketing software providers is their commitment to inbound marketing. They were one of the first companies to really embrace this philosophy and have been helping businesses grow using inbound methodology long before it was the standard approach to marketing.
Inbound marketing is a term that was first coined by HubSpot co-founder Brian Halligan in 2006. It describes a marketing methodology whereby businesses attract strangers and turn them into customers and promoters of their business.
The inbound marketing methodology is built around four key pillars including attraction, conversion, closing, and delight.
Attraction refers to the methods used by businesses to attract strangers and convert them into leads. These methods typically include online content marketing, SEO, and social media marketing.
Conversion refers to the process of turning these leads into paying customers through various sales and marketing tactics. Some examples include offering free trials and discounts, using targeted landing pages, and creating custom sales funnels for your business.
Closing refers to the process of onboarding these customers and ensuring that they are happy with your products or services. This involves continuously providing excellent customer service, responding promptly to their inquiries, and giving them incentives in order to keep them engaged.
Finally, delight refers to the process of continually serving and satisfying your customers. Delighted customers are more likely to be promoters of your business and to generate referrals for you. They may also become brand advocates, writing positive reviews about your products and services, using your services continuously, and buying from you before considering other businesses.
By focusing on providing a customer-centric experience, HubSpot has been able to differentiate themselves from their competitors and make a name for themselves in the industry.
HubSpot is an all-in-one marketing automation software that offers many features and value to businesses. Its main features include email marketing, social media management, analytics, lead generation and more. The software also provides a number of tools that help you manage your website better such as SEO tools, CRM integration, and forms.
The biggest benefit of HubSpot is its ease of use. The intuitive interface allows you to easily set up campaigns and track your results in real time. All the data is clearly presented in easy-to-read graphs so you can quickly understand what's working or not. This makes it easier for you to make changes or optimize your marketing efforts when needed.
Another great thing about HubSpot is its team collaboration features. The software enables you to seamlessly work with your team and share resources, tasks and ideas. You can also unify all your marketing efforts under one umbrella so you can see the big picture of how everything works together.
HubSpot is a comprehensive inbound marketing and sales platform that helps businesses attract visitors, convert leads, and close customers.
A Full Suite of Tools
HubSpot offers a full suite of tools for managing your inbound marketing and sales efforts, including:
A blog tool that lets you easily publish content to your website or blog.
A social media monitoring and publishing tool to help you promote your content across social networks.
A lead capture form tool to help you generate leads from your website or blog.
A contact management tool to help you keep track of your leads and customers.
A CRM tool to help you manage your sales pipeline and close more deals.
A reporting tool to help you track your inbound marketing and sales results.
Overall, HubSpot is a great choice for businesses that want to improve their marketing performance and streamline operations. Whether you are just starting out with inbound marketing or looking to take your efforts to the next level, HubSpot can help. With a robust set of tools and comprehensive support and training options, it provides everything you need to attract high-quality leads and convert them into customers.
Get in touch with us to find out how we use HubSpot for our clients to deliver compelling digital experiences and effective marketing campaigns for brands you know, and nonprofits you love.