Magento 1 is no longer supported after June 2020. Organizations still using it will most likely look to upgrade to Magento 2, but is that the right platform for your business and its long-term success?
How about if you are new to ecommerce, is Magento 2 a good place to start?
Magento is a comprehensive ecommerce website solution that provides flexibility and unique customizations. In this platform, your customers can have an engaging shopping experience while reaping the benefits of best-in-class security and performance.
Magento is an ideal option for ecommerce companies that have back office systems they need to integrate with, are in need of advanced customizations, and are poised for future growth. It can eliminate underperformance issues and instability, while giving you all the options you need for future growth.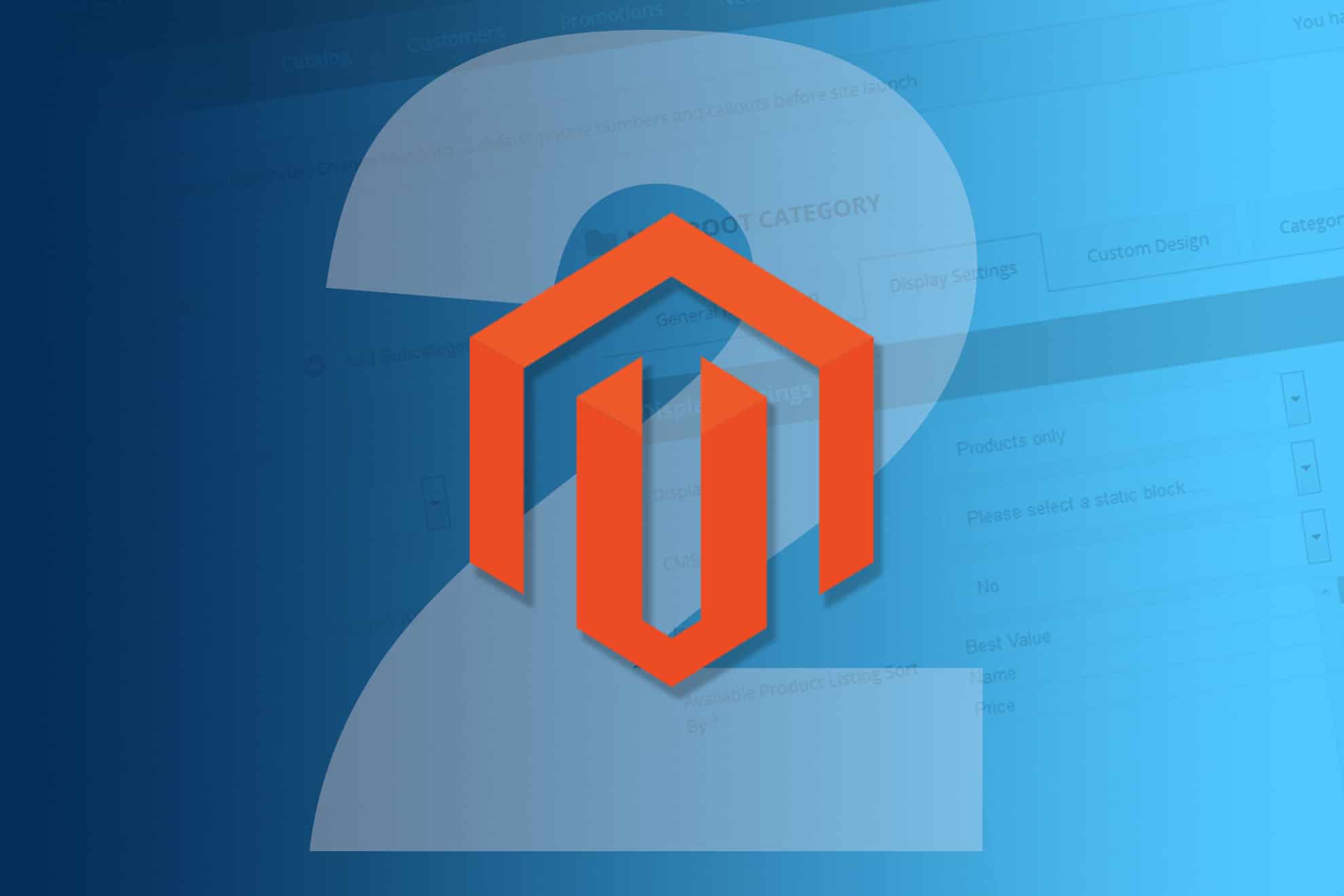 Benefits of Upgrading to Magento 2
Custom-Built Websites
If your website was a custom-build the first time around, you'll most likely want to look at Magento 2 as your upgraded platform. You'll want to keep all of the unique capabilities that your existing site has and add the flexibility to grow and adapt with your changing business needs in the future.
Your site most likely has unique extensions, plugins, or other custom functionality that was added to make it function the way you wanted and needed it to. And, you'll want to make sure those additions get carried over into your new website.
Back Office Systems
Is your back office system running in tandem with your website? Magento 2 has the ability to integrate with many of the most popular back office systems, and its admin interface has been updated so your teams will be able to operate more efficiently through the new streamlined interface. Track sales, optimize operations, and set up products faster for better productivity and profitability.
Future-Readiness
With Magento 2, there's an inherent flexibility that allows ecommerce retailers to adjust to their changing retail environment. To ensure future success, Magento leverages some of the latest technologies so that your site can compete with challengers across desktop and on mobile.
Magento 2 also undergoes frequent updates allowing it to adapt as future changes occur and not become outdated and obsolete.
Planned Budget
Upgrading to Magento 2 will come with a cost and that cost will depend greatly on the customizations your existing site was built with. Defining your budget ahead of time will help your team meet your goals for the project and stay on track, making your transition much smoother.
If you know your site has numerous customizations, plan for a larger budget than if your site was a more straightforward build.
What's New with 2?
Magento 2 offers a highly robust experience with several new features:
Better Customer Experience
Cart abandonments no more! Magento 2 simplifies shopping, quickens checkouts, and even allows first-time customers to complete their registration after they have placed an order.
A notable addition is the display of the chosen product images on the final order page that eliminates ordering errors and subsequently reduces returns. Also, the checkout process offers order details at every step, making it easier for customers to access it anytime.
Improved Admin Interface
Magento 2's highly responsive interface allows users to browse without having to encounter too many steps and options. Unlike Magento 1, you aren't required to click multiple tabs to create a product on the product pages. Moreover, it offers default options to add videos from various channels.
Multiple administrators can work on the website in parallel with Magento 2, ensuring better efficiency, especially for stores with heavy traffic and numerous products.
Faster Loading Time
Magento 2 comes with reindexing, a process to transform data such as products and categories to improve the store performance. The indexing strategy is used to transform merchant data like catalog data, prices, users, stores, etc. by creating index tables and updating them regularly to help improve the query speed and the performance of the web store.
Forty percent of people abandon a website that takes more than three seconds to load. Magento 2 can handle up to 10 million page views every hour. Highly performant sites have been proven to increase sales and improve search engine rankings.
Streamlined Checkout Process
Magento 1 has a hefty six steps, while Magento 2 offers a simple two-step checkout process and the Instant Purchase feature. With Instant Purchase, merchants can now offer returning customers a faster checkout experience by using previously stored payment credentials and shipping information to skip checkout steps altogether, taking them to a confirmation purchase page. Sites with easier check-out processes have historically seen increased sales.
Better Admin Interface
This is a non-technical user's dream! Magento 1's user interface was often touted as confusing for business users, but Magento 2 offers a clean, user-friendly experience where even the most non-technical users can find tools and add new product listings with ease.
Mobile-friendly
With more customers than ever shopping on smartphones, it is imperative to have a mobile responsive site. Magento 1 sites did not deliver optimum performance on mobile devices, but Magento 2 makes mobile commerce a priority. With the release of Progressive Web Application (PWA) Studio in Magento 2.3, customers can take their mobile performance even further.
Future-Readiness
Magento 2 utilizes the newest technologies and features such as a LAMP stack (Linux, Apache/NGINX, MySQL, PHP) with the latest versions of each as well as other techniques like Database Clustering, Full-Page Caching, Performance Monitoring through New Relic, Blackfire.io, Pagebuilder WYSIWYG CMS, and Extended Reporting through Magento Business Intelligence as well as Magento Shipping.
Magento 2 also introduces Magento PWA Studio to harness Progressive Web App technology and transform the way consumers—and merchants—conduct business through mobile.
This is the free, open source version of Magento 2 that does not come with technical or account management support or many capabilities tied to conversion, efficiency, and scalability that are native to Magento Commerce 2. So, it's best suited for smaller businesses.
Magento's inherent flexibility and interoperability via APIs is another reason that it's the right platform to be on over the long haul, enabling merchants and partners to adjust for the changing commerce environment long into the future.