Since its debut in 2003, the WordPress content management system has exploded in popularity. This is unsurprising given that it is one of the best platforms for website construction with the shortest learning curve.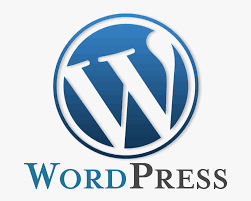 Digital marketing focuses on using digital technologies to reach and convert leads in a targeted, quantifiable, and engaging way. The main goal of digital marketing is to promote businesses, establish preference, and increase sales through different marketing methods. All businesses' digital marketing goals demand a content management system (CMS) that is easy to use and won't get in the way of any marketing activities.
With hundreds of easy-to-use plugins and functionalities, WordPress delivers unrivaled levels of practicality when it comes to digital marketing for your business. This article will look at some of the platform's best features for your online marketing strategy.
Portals
WordPress has a variety of plugins available, including an iMIS plugin that helps manage the majority of connection requirements. You can use those plugins to manage your associates, provide payments, and schedule certain activities, among other things. All firms that are willing to build a community of brand advocates will benefit from this.
Because these plugins include digital marketing strategies, businesses can easily transform their websites into community portals that help clients and members find information quickly.
One of the tried-and-true digital marketing strategies is content marketing. With the inclusion of specific keywords and phrases within the content, content marketing improves search engine exposure. Many businesses develop useful content for their target customers and use their websites and social media channels to share and promote it. WordPress is a great CMS for content marketing since it was created and polished through time to become one of the most user-friendly tools for publishing and editing website content.
This value also helps build backlinks which are links directed back to the website through social sharing and other references.
SEO
SEO is the process of optimizing a website's content and links based on specific keywords and phrases in order to get it visible on a search engine's results page. You may improve your SEO greatly by using WordPress in the following ways:
With the help of various plugins, like Yoast SEO and Rank Math, you can easily assess the strength of SEO within a page or customize the page title and meta description.
WordPress removes content blockages, allowing content to be updated more frequently, which immediately enhances search engine page results.
WordPress allows you to expand your pool of content editors, which may then be used to improve your website's SEO.
Analytics
There is no point in having a strategy if you don't have measurable data to fall back on. WordPress has several reporting options, including the built-in default measuring tools.
Another reporting service that is ideal for WordPress integration is Google Analytics. This is necessary since you can manage your website to attract the most users' attention. The number of visitors to your website and the amount of time they spend on it are the two most important factors to consider.
Conversions
A CMS makes conversion – converting visitors into leads or purchases – much easier. First, you can keep track of which content gets the most views, shares, and comments. Then, edit or remove the undesirable content while expanding on the positive.
You can also keep track of which calls to action are successful and which are not. You can experiment with a number of offers and calls to action using WordPress. So, if an offer or call to action isn't working, you can replace it with something else that could.
Callouts and calls-to-action, such as buttons, themed boxes, and more, can be set up by your website design/development firm. And, with the help of a plugin like Advanced Custom Fields, the developer may quickly build these up.
If you think WordPress is the ideal CMS for you but aren't sure where to begin, contact us today. Our WordPress design and technical knowledge will help any business, whether it is a company, association, or government agency. We will use WordPress to help you develop your brand, communicate your message, and get the results that every business and organization want from their website.