Just like cars, websites require regular maintenance to operate properly. All websites using a content management system (CMS) need to be maintained on a monthly basis. Technology changes almost daily on the internet. When you are not maintaining your website, it can– no, will–lead to problems.
Your website is a constant portal between visitors and your company. The condition and relevancy of your website are direct reflections of the condition and relevancy of your business. This is why website maintenance is so important.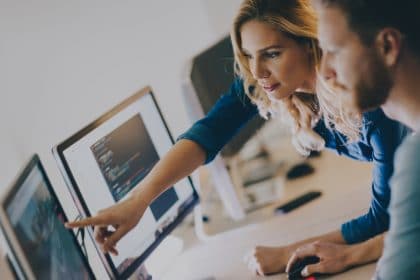 Downtime of a website not only gets penalized by Google and could affect your search engine rankings, but also it will make visitors question the legitimacy of the company.
Out-of-date content is another negative thing Google and customers will notice. There is also the constant threat of having your website hacked, which can have a serious impact on your business if it is not dealt with right away.
The good news is that properly maintaining your website helps to ensure that it's secure, increases the number of new visitors, boosts returning traffic, and more.
Security is the main reason that website maintenance is so important. If your organization is using a CMS such as Drupal or WordPress, you will want to ensure that your website is keeping up with software patches and security updates. Failing to do so gives hackers the chance to steal data from your website.
An unmaintained website is an open playground for people who have nothing better to do than cause havoc by placing malware or a virus on your website. If you are not keeping a back-up of your data and maintaining your website, when a hacker attacks your website you might have to start from ground zero.
In order to provide searchers with the best quality content, search engines such as Google raise rankings for websites that are updated regularly. A higher ranking increases your website's visibility, which increases the likelihood that your content appears when your target audiences search for relevant keywords. Updating your website with valuable information, fixing broken links, removing duplicate pages, and keeping your content updated will help drive both new and returning visitors.
The search engines prefer websites that are fast, error free, well maintained, and most of all; they love to index fresh content. So, every time you update the website, you are giving the search engines new material with which to rank your site. You must ensure your website is regularly updated with material related to the subjects with which you want people to find your business.
The content on your website should keep your readers coming back. No one wants to read the same content week after week or be looking at outdated information about an event that happened three months ago. If you're not updating your website, you are essentially telling your potential customers that you are not paying attention to your business or you may even be giving them an impression that you may be going out of business.
IT OPTIMIZES THE VISITOR EXPERIENCE
Regularly updating your website with sharable content such as upcoming events, image galleries, and blogs gives your audience an idea about who you are and what you do. Engage with your audience by including actionable items such as a newsletter sign-up form and social media icons that link to your organization's profile. A well maintained website helps promote your brand, work, and mission. Remove information that is out-of-date and conduct a website audit to track issues and errors. Do this regularly so that you can provide your visitors with the best possible user experience.
Small problems and issues can be ignored but over time they add up. The end result can be a steady loss of business or down time while you have to stop and fix the entire thing. It is like not changing your oil for a year because of the time and small amount of cost and then not having a car for a week while the engine gets repaired because of that lack of maintenance.
Web maintenance checks on that code, reviews your tags, provides browser support and upgrades, and does proactive website bug fixes, all to help keep your website running smoothly and helping you make money consistently without long downtimes.
What kind of website maintenance packages are there? Most begin with starter plans for the simpler websites. This usually entails around one hour of proactive website maintenance a month. It may not sound like much, but for a small business website that doesn't have too many pages, one hour is enough to make sure your website is running smoothly and up-to-date. From there, the packages can really vary, but are usually tiered, based on hours of maintenance you get per month and the complexity of your business website. The premium website maintenance packages can be so in depth they are virtually a full website support team for your company.
The amount of support hours are not the only metric to look at when deciding on your website maintenance company. There are intangible things included in every plan that make a company stand out or not. These things could include hosting, domain management, website back-ups and restores, content changes, graphic optimization, product changes or additions and other helpful things that can be extremely important to keep your business website running at an optimal level.
Website maintenance is important for all organizations, both big and small. Regularly maintaining your website and refreshing your content will improve performance and provide a safe and secure environment for your visitors.
Need help with your website maintenance? Contact our team, and we can help!