The most difficult challenge nonprofits face is getting a person—probably many people—to give their money in exchange for nothing (tangible). If they can do that, if they can "sell" another person an idea, a cause, a movement in exchange for money, then they can certainly sell them something that can be seen, read, and enjoyed.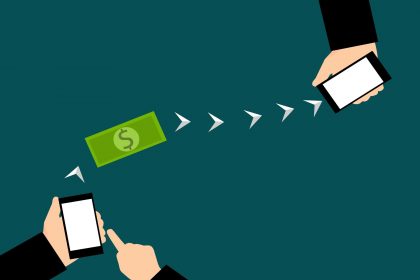 Your nonprofit probably produces a great deal of content that your donors or potential donors would enjoy seeing, reading, listening to. It's time to get that good stuff out of the attic and onto platforms that can help you monetize it.
CAN YOU MONETIZE YOUR CONTENT?
Are you knowledgeable and experienced within a certain niche?
Do you already run a content platform like a blog or a social media account that you're
passionate about?
Do you have regular and enthusiastic engagement from your followers?
Do you have more time to spend working on your platform in return for income?
If so, then you can certainly begin the process of developing a monetizing plan for your nonprofit.
Your monetization strategies come with one significant requirement; you have to create high-quality content if you want them to work. You are competing against millions of blogs for instance. If you expect to build an audience or to achieve your desired revenue goals, you'll need to stand out from the crowd.
Be unique, be of the highest quality and then be consistent.
Uniqueness: First, your content needs to be different than everything else available to your audience. Sometimes, that means covering an entirely new topic, but more often, it means offering a fresh perspective.
Quality: Your work should be well-researched and in-depth (where appropriate). If it's video or audio content, it should be recorded with professional equipment and professionally edited. If it's written, it needs to be compelling and error-free.
Consistency: On top of that, you'll need to be consistent in your publication, and you'll need to regularly engage with your audience. If you manage to do this, you should be able to build a loyal audience of followers — and from there, you'll have your choice of monetization strategies to make money from them.
There are basic strategies: sell your content or sell your audience. In the former, someone is paying you for your content directly and in the latter, you are being paid for access to your audience.
When you sell your content, you can earn money directly from your supporters. For instance, you might put your special content behind a paywall or within the structures of an online teaching course, e-book, video, or even a quarterly newsletter.
When you sell premium content, you're selling it directly to your audience. Though your donors usually experience content you create for free, you'll be producing premium content that lets them pay to access exclusive content they wouldn't get otherwise. Again, if they'll give you money in exchange for nothing in the form of a donation, why wouldn't they give you money in exchange for something related to your mission that they otherwise wouldn't receive?
And then when you're selling your audience, you're working with a third party to help fulfill their marketing needs through advertising, affiliate links, and sponsorship messages.
When you sell your audience to advertisers, you get paid to direct them to the product being advertised: By including it in your content (product placement); by linking to it in your content, or directing your audience to a custom landing page (affiliate marketing); or by including ads with your content (PPC advertising).
Pay-per-click advertising
Designing a website that is both appealing and informative is generally the main goal nonprofit organizations have. If your website receives a lot of traffic, you need to find a way to take advantage of this fact. Using the power of pay-per-click advertising can help you generate revenue with your website. Millions of business owners and entrepreneurs use pay-per-click advertising to spread the word about their products and services. These small ads will appear along the header and footer of your website.
Companies like Google have a very sophisticated algorithm in place designed to show consumers only ads that they are interested in. Each time a consumer clicks on one of these ads, you will receive monetary compensation. While it will take a number of impressions to generate steady revenue, pay-per-click monetization is very low maintenance.
If your current website does not receive a lot of traffic, you need to fix this problem before jumping into the paid search game. Promoting your nonprofit's website on social media is a great way to increase both visibility and the amount of traffic it receives.
Content monetization platforms
Content monetization platforms like Facebook and YouTube act like a third party between you and advertisers. You publish content on a platform, and the platform pays you to run ads. If you mostly publish your content on a social network, this is the easiest way to start monetizing it.
Monetizing your base
For your loyal supporters, you can create new products to sell to these people who both love your mission and want to spread the word to others. Items like T-shirts, mugs, and mouse pads are all popular choices.
There are lots of reasons to monetize your content, and your brand that you've developed over many years. One of the best reasons is that your donor base is probably comfortable with these ideas and will support your attempts to benefit your work in this way.
Finding the right method of monetization will require some trial and error. Trying a few different monetization methods will allow you to figure out which one works for the needs of your nonprofit organization.