If you were new to this planet and sat down to watch television, during a commercial break, you might see an advertisement for various colas. New to Earth, you might be confused as to which cola is best. Everyone in the Coke, Pepsi, and Dr. Pepper commercials seems to be having the time of their lives; jumping up and down at the beach screaming "We've got cola, we've got cola!"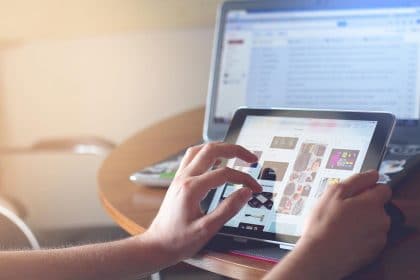 Some compelling slogans like "The Real Thing," "The Choice of a New Generation," and "Just What the Dr. Ordered" further confuse you. You want what's real, you certainly are a new generation having just shown up on the planet and isn't it always wise to follow doctor's orders? Should a bold alien just purchase all three and drink them together in an unholy cocktail? While that might work for colas, it's definitely not going to work when installing an e-commerce software package on your website. You can only have one. Do you want the real thing? Do you want the choice of a new generation? How do you decide on the right one for you? Each of these e-commerce software packages, that collectively power most of the top e-commerce sites, have pros and cons to how you use them.
First, how do they sell themselves?
Magento touts itself as "the most powerful e-commerce platform," supporting 300,000 businesses. "Customizable and agile, Magento gives your business the flexibility other platforms cannot." It offers a free demo. Shopify says, "One platform with all the e-commerce and point-of-sale features you need to start, run, and grow your business" helping 1,000,000 businesses. It has a 14-day free trial. WooCommerce claims that it's "the most customizable eCommerce platform for building your online business." It probably has the most users, around 2,000,000. It's an open source e-commerce platform built on WordPress.
The first thing to keep in mind is that these platforms are completely different. They are made for different businesses and different purposes.
Some aspects are perfectly covered by Magento, while others are better handled by Shopify or WooCommerce. If you want to create an online presence, you should make a balanced decision when selecting an e-commerce platform. Shopify and WooCommerce mostly attract small and medium businesses, while Magento focuses on large enterprises that are interested in customization and flexibility.
Because your business is unique and these solutions all differ, what follows is less a direct answer than a guide to give you the important questions you should ask on your journey to securing your e-commerce software solution. Broadly speaking, how do they differ?*
Ease of Use: Shopify – Easiest to use, WooCommerce, Magento – Hardest to use.
Level of Development Required: Magento – Most required, WooCommerce, Shopify – Least required.
SEO-Friendliness: Magento – Most friendly, WooCommerce, Shopify – Least friendly.
Core Functionality: Magento – Most, Shopify, WooCommerce – Least functionality.
Security: Shopify – Most secure, Magento, WooCommerce – Least secure.
Customization: Magento – Most able to customize, WooCommerce, Shopify – Least customizable.
Third-Party Add-Ons: Shopify – Most add-ons available, Magento, WooCommerce – Fewest add-ons.
Community of Developers: Magento – Largest community of developers, Shopify, WooCommerce – Smallest community of developers.
*https://trellis.co/blog/magento-vs-shopify-vs-woocommerce-platform-comparison-infographic/
You should also consider these 12 important features to look for in any e-commerce platform you choose:
1. Mobile-Friendliness: Over 60% of online searches are now started on mobile devices. Does your solution have a mobile-responsive theme or template?
2. Platform Scalability: As your business grows, will your platform support that growth or hinder it? As e-commerce sales are around 15% of all global retail sales and growing rapidly, you'll want to be prepared.
3. Product Management System: If you don't have a good grasp on your inventory and the shopping habits of your target audience, it's easy to fall into situations where you either can't supply demand, or you're paying for a lot of stock that is just sitting there.
4. Order Management System: An order management system will help you track your sales, orders, inventory, and fulfillment order rate to easily allow you to identify your manufacturing bottlenecks and track your products from the warehouse to the customer.
5. Return Management System: Most online customers want a quick and easy return solution. Providing it will go a long way toward keeping that customer.
6. Multi-channel Integration: You want to find your customers wherever they are. Will your ecommerce solution assist you in integrating your various sales points be it from your website, social media or as an Amazon partner?
7. How easily and how well will it integrate with your website? You don't want to redo your website do you?
8. What is its ease of navigation? Customers expect to be able to purchase quicker and easier. Adding even an additional step may turn away a promising lead.
9. What payment methods does it support? credit cards, mobile payments, bank transfers, e-wallets, prepaid cards, direct deposit? Who your customers are will determine which payment(s) you'll want to be able to accept.
10. Payment Security: A few highly reliable PCI-DSS-compliant payment solutions are PayPal, Stripe, Square, WorldPay, Braintree, and SecurePay.
11. Upfront costs: You can start for almost nothing but for most businesses expect to pay up to $1,000 for a decent solution, all the way up to $10,000 for a highly customized site that will see a lot of traffic.
12. Recurring fees: The hosting fees and transaction fees vary widely and can add up.
For further research, visit the extensive libraries and find answers to your specific needs at the Shopify, WooCommerce, and Magento websites. Or, contact New Target and our team will help you select and implement the best e-commerce solution for your business. If you're just getting started setting up your online storefront, this Web Insights blog post gives you the information you'll need to be successful!