Marketers have traditionally "rented attention" from other media via display ads on websites, trade show booths, and emails sent to third-party lists. When a company spends millions and millions of dollars on a Super Bowl commercial, it rents the attention that the television networks have built up. By establishing their own audiences and garnering their own attention, content marketing, on the other hand, allows marketers to become publishers. Marketers boost brand awareness and preference by establishing a trusting relationship with customers as they travel through the sales funnel by creating and distributing content that buyers find beneficial.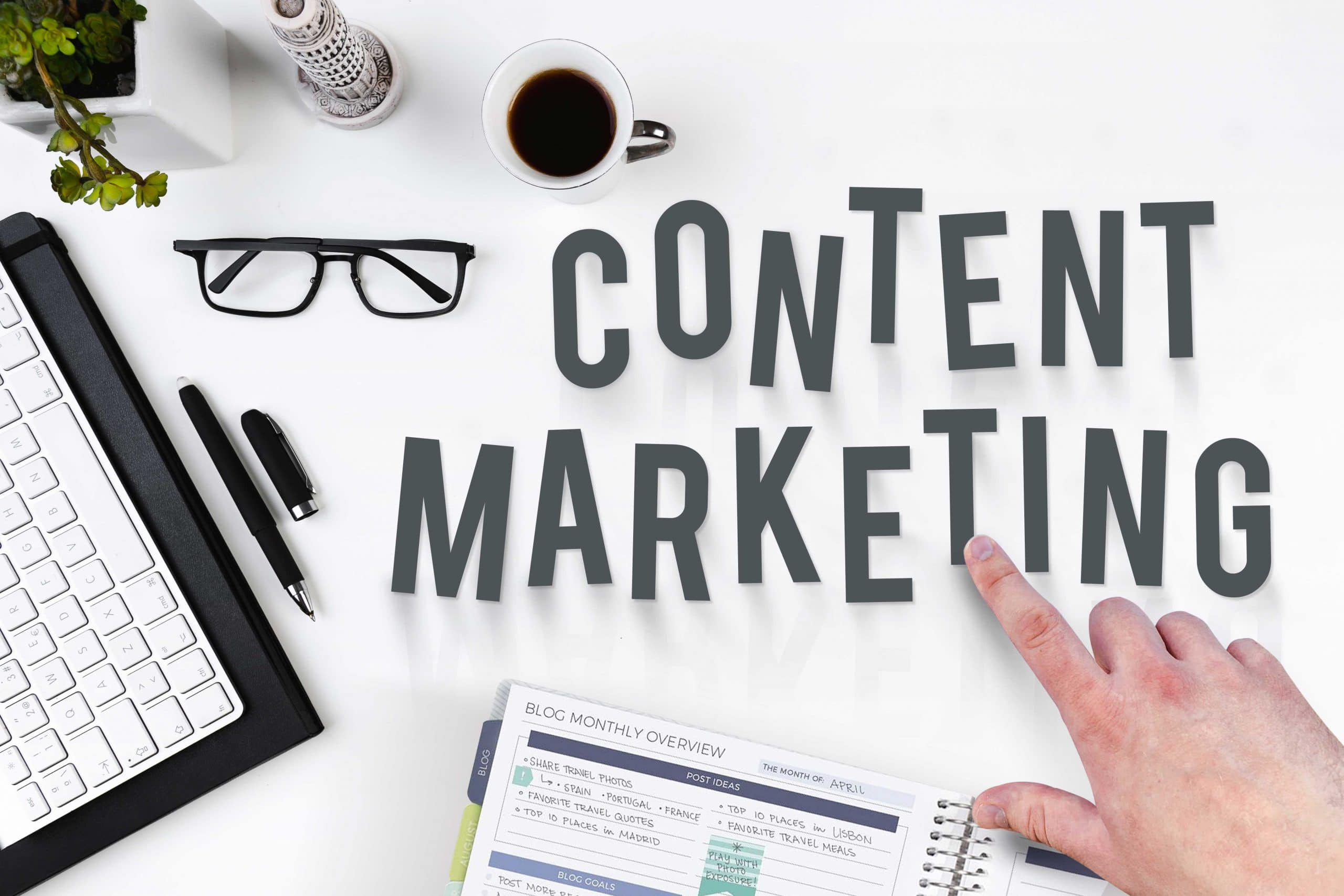 Search Marketing
Search marketing is a strategy for improving online visibility and traffic on search engines like Google, Yahoo, and Bing, using both paid and unpaid techniques.
Consider the last time you used a search engine to look for something. Your "search query" is the word you placed into that small search box, and it takes you to a page that looks like the one below. A SERP, or Search Engine Results Page, is the name for this page. The higher your page ranks in the SERPs, the more visitors your website will receive. But the question is, how does Google decide who gets the top spots?
This is where search marketing comes into the picture.
Search Engine Optimization
SEO is the practice of increasing your website's visibility through non-paid efforts. Organic results are the non-sponsored links that appear in search engine results, and they are usually seen underneath the paid search advertising. The organic results are below the top paid placements.
Organic listings are discovered by robots crawling the internet, which examine the text on your website, PDFs, papers, and other information. Google also takes into account the information in your website's source code (known as meta tags) as well as a variety of other quality indicators, such as website speed and the number of other websites that connect directly to yours. Because Google's goal is to offer the best results possible, your rankings may suffer if consumers don't click on your website from the SERP or have a negative experience once they are there.
User Data
Google, Bing, Yahoo, and other search engines use data from their users' searches to learn about their habits, language preferences, search intent, and more. They then use that information to improve their search platforms.
However, search engines aren't the only ones that can benefit from the data generated by search; marketers can as well.
Google Trends, Google Insights for Search, and Google Keyword Planner are examples of tools that can generate data that shows search trends over time. Search marketers can use this information to:
Recognize consumer patterns – Discover the peaks and troughs in client search behavior.

Concentrate on keywords that are valuable – Marketers can focus on keywords with buying intent

Investigate patterns – Take a look back to observe how trends have changed throughout time.
Keyword Research
Keyword research is the process of identifying and evaluating search phrases that people enter into search engines with the intention of using the information for a specific purpose, such as SEO or general marketing. Keyword research can reveal queries to target and their popularity, ranking difficulty, and more.
Keyword research can provide you with tons of information about what your target audience is looking for in their searches. The knowledge and information you gain from these genuine search phrases will inform both your content strategy and your overall marketing plan.
How do these fit into your content marketing?
SEO, user data, and keyword research are the backbone of your content marketing strategy and play a vital role in the success of your editorial calendar. An editorial calendar is a strategic tool that helps your team execute integrated plans that involve your content. It is not just where you keep track of, coordinate, and share your upcoming content; it is also where you keep track of, coordinate, and share your past material. Using an editorial schedule ensures that you are releasing the most excellent material at the best possible time and that your entire team is on the same page.
Filling your editorial calendar with keyword-considerate topics that writers can begin to write on with the help of tools like Rank Math ensures that the articles being written are beneficial to your human audience and optimized for search bots and discoverability.
New Target Knows Content and Search Marketing
We'll help you enhance your active quality traffic, improve your search ranks, and optimize your search listings. Our team is dedicated to assisting you in being discovered by both people and search bots.
Our thorough, data-driven approach ensures your success. We evaluate, strategize, implement, test, and develop to increase your search rankings. Using SEO and SEM will help you reach your most qualified audience.
Contact us today to discuss how we can collaborate to improve your reach, influence, and drive more conversions.