The services provided by a managed hosting company are security, automated updates/backups, and timely customer support.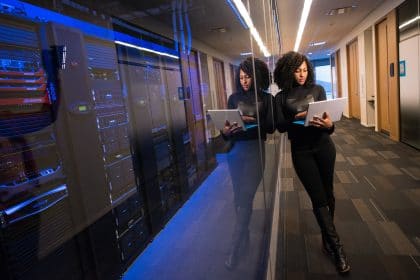 No matter what kind of website you own, whether it's simple or complex, small or large; something will go wrong on your website at some point – guaranteed! That means time wasted by your webmasters (if you even have them) while they try to fix them and then more wasted time when they call you. A managed hosting plan just might be the right fit for you.
The more complex the website is, the more often it needs attention, but managed hosting companies employ experts who can look after these things for you while you go about running your business. First and foremost, managed hosting has one purpose in mind: to provide the best user experience possible on your website by taking care of everything that might otherwise stand in its way!
Here now are five good reasons that you need a managed hosting plan.
You'll sleep easier at night
When you host your website in a managed environment, even if something goes wrong outside business hours (and of course they will), your expert webmaster is ready to jump into action the instant that they are notified (which can be automated with many managed hosting providers). The problem can then be resolved before it starts to affect traffic on your website! It will most likely be resolved without you being bothered at all. No one wants firefighters or police officers to clock out at five; lots of bad stuff happens after five.
Your website will operate faster
Websites hosted in managed server environments are tested every day, so when there is an update or change made to how PHP runs within the environment; people who host their websites in managed environments will find that it's already been tested and fixed for them. Updating PHP on a managed hosting environment is done without any effect on the other managed websites hosted within the same managed environment (less downtime, less stress).
A faster website means happier visitors and better search engine results.
Your WEBsite will be secure
Security is always a top priority for managed hosts. Malicious actors are always looking for vulnerabilities in websites and therefore managed hosting takes the necessary precautions to keep your website safe from attack. These include
Running security audits
Automated scans
Updates to software
Firewall configuration
Spam filtering
Virus scanning
OS updates
Managed Hosting Means Secure Backups
Lost data can be extremely costly for a company, no matter its size. It is therefore essential to have a process that regularly backs up your data, keeps its secure, and preserves its integrity.
With managed hosting, you don't have to worry about losing your data. It's backed up automatically and secured since a reliable managed hosting provider will have disaster recovery strategies to handle the loss if any.
Going unmanaged means you will not be able to back up your data efficiently and probably will lose some. If you lose some, you are responsible for taking necessary measures to prevent it from happening again.
Server Monitoring and Expansion
Server monitoring is the process of constantly scanning the servers to search for any potential failures. System administrators constantly monitor the servers to identify such points of failures to quickly address them before they become problems.
Prevention is better than the cure and much less expensive. With managed hosting, the consistent, detailed attention the admins provide in constantly monitoring servers goes a long way to guaranteeing excellent server uptime and network availability you need for yourself and your clients.
Also, your server storage requirements will change from time to time and if you are doing well, they may change rapidly and getting what you need and when you need it can make a huge difference to your online success. Getting the balance right requires specific technical skills and an ongoing commitment and availability to give it proper attention.
Conclusion
Managed hosting is an excellent solution for businesses of all sizes, whether you're a startup just getting your website off the ground or an established company with years of online experience.
Considering managed hosting today could very well save you time, money, and lots of headaches down the road.
If you want more information on managed hosting, please feel free to contact us and we will be happy to answer any questions that you might have.