Don't you love when your birthday rolls around, and your email is flooded by companies offering you free stuff? How sweet of them! How did they know?! Marketing tactics like these that make customers feel valued are all made possible through marketing automation.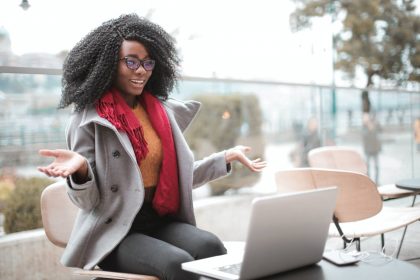 Digital marketing has shifted its focus toward the consumer. It is now the industry standard that marketers listen to their audience, and there are now more tools to access data and research to make this possible. Digital marketers are utilizing marketing automation, technology that automates everyday digital marketing activities. The options are seemingly endless when it comes to marketing automation; businesses can target customers with automated messages across a wide variety of digital platforms like email, social media, text, or websites.
Marketing automation comes in so many forms; you can automate your company's social media content calendars, customer service responses, emails, and many more. With the wide range of options, marketing automation can be challenging to navigate. It can be tricky to determine what platform to use and what you should and shouldn't be automating. Fear not; we are going to break down and share some of the best practices for you.
WHAT DOES IT DO?
Many companies struggle to position their processes, people, and technology to reach higher revenue and fast growth at a low cost. Marketing automation solves this problem by streamlining and automating their marketing task to increase their efficiency, ultimately improving their ROI.
HOW DOES IT WORK?
Marketing automation works by collecting customer data through their interactions with emails, websites, social media, app usage, and other platforms. Marketing automation uses this data to streamline segmentation and target specific processes to determine the right audience for the message quickly. Each message is tailored specifically to each customer based on their data profile.
BENEFITS OF MARKETING AUTOMATION PERSONALIZATION AT SCALE
Personalization is no longer a treat for your customers; it's expected. With hundreds or thousands of customers, it's impossible to analyze specific behaviors and tailor messages to those behaviors and their names. Providing your customer with a personalized experience is made possible through marketing automation as automation insights allow you to deliver personalized messages that help build a stronger relationship and facilitate more purchases with your customers. For example, did your customer abandon their shopping cart? Use marketing automation to send them an email reminding them of their forgotten cart.
ALIGNS MARKETING AND SALES
Combing sales and marketing automation efforts will make turning marketing qualified leads into sales qualified leads even easier. Automation software can assist in lead scoring to allow sales and marketing teams to distribute points to different behaviors of customers and contacts. When a marketing automation system sees that a contact has reached a certain score, it will automatically transfer it to the sales team as they are now a potential prospect. Ultimately, this will generate more leads and, in turn, increase sales.
SAVES TIME
Marketing automation provides so much opportunity for saving time and increasing efficiency. Tasks like posting on social media or sending emails no longer have to be done manually. Thanks to automation, hours of time and staffing costs can be saved, giving your team more time to focus on creative projects and ideas.
BEST PRACTICES
1. Plan: Clearly define what your goals are and use real numbers to justify your investments for each potential platform. Evaluate your needs and wants and take time to decide which automation solution can help you accomplish these in the best ways.
2. Collaborate: There needs to be cross-functional department alignment because your marketing automation strategy will need to work with several different teams in your company. Like we said above, your sales and marketing teams must work together to deliver desired results, so make sure you get everyone's input.
3. Measure: Take a look at your customer data to determine who you'd like to engage, why you want to engage them, and how you will do it.
4. Build Content: Marketing automation and content go hand in hand. If you don't have unique, personalized content that will engage your customers, you'll be wasting time and money implementing a marketing automation strategy.
5. Continue Analyzing: Once you set up your software, that doesn't mean you're done. By continuously analyzing your data and KPIs, you can determine which marketing activities are the most effective for your business and adjust accordingly.
Marketing automation is key to personalizing and scaling your marketing process. Utilizing marketing automation to its fullest extent by considering the benefits and best practices can help your business create a seamless and enjoyable customer experience.