Sometimes marketing mistakes can't be avoided; it's simply bad luck. Like when Airbnb sent a poorly timed email to its customers promoting floating homes and telling them to "stay above water" at the same time Hurricane Harvey was flooding Houston.
But by taking the temperature of the "room," and moving forward with care and sensitivity you will be able to avoid many of them.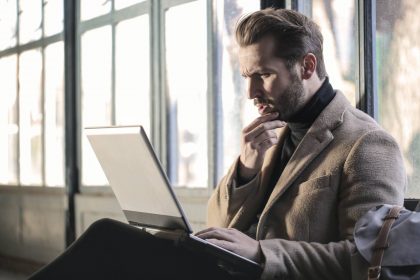 Today, it's easier than ever to get helpful and immediate feedback before your marketing campaign launch from your customer base or just the public in general. Polls of this sort can be extremely helpful in pointing out any issues that your staff might have not considered.
Some examples below were easily avoidable, others were just poor judgment or missed opportunities, but they are all somewhat humorous examples of marketing blunders no one wants to see happen to them.
In 1987, when the Kentucky Fried Chicken restaurant entered the Chinese market, someone forgot to remind the marketing staff that people in China speak a different language and when a motto like "Finger-Licking Good" is translated, it becomes "Eat your fingers off."
Now that the global markets are linked tightly, most companies today are hyper-sensitive to taking into account the culture and language of any new markets.
2. NEW ISN'T ALWAYS IMPROVED
Responding to the "Pepsi Challenge" contest, Coke thought that customer tastes were changing and so they tossed aside their classic formula and introduced "New Coke." The backlash from their customer base was so immediate and powerful that the company reversed course in just 79 days. They had failed to take into account the emotional bond people had with their product. The old Coke had been a part of their lives for decades and the customers felt like part of their memories were being taken away as well.
Today with the reach and immediacy of social media, companies can test ideas on their customer base and gauge reactions before making their decisions permanent.
3. ORANGE YOU GLAD YOU CHANGED YOUR LOGO?
In 2009, Tropicana Orange Juice decided to re-design its packaging. When grabbing OJ, their customers were used to the old design where there is an orange with a white-red straw sticking in it. The new design was quite different. Many customers overlooked the new design, thought their store was out of their favorite breakfast beverage, and purchased the competitor's brand instead. This led to a 20 percent drop in sales for Tropicana and a quick retreat back to the popular packaging.
In 1984, in anticipation of the Los Angeles Olympics, McDonald's ran a promotion where they offered their customers prizes as American athletes won metals; a soda for bronze, fries for silver, and a Big Mac for gold. They set their budget based on past Olympic results. Unfortunately for them, the USSR boycotted those games and, in their absence, the U.S. won 83 gold medals instead of 34 as was budgeted for along with 61 silvers and 30 bronze metals. And the way they ran the contest, each order earned you another game card so you could turn in a card for a Big Mac, get a new card, and because the U.S. was also wining bronzes and silvers at record rate, get a full meal that day.
The lesson here is "Don't bet against Uncle Sam!"
5. BARNES & NOBLE'S MONSTROUS MISTAKE
In February 2020, for Black History Month, the bookseller Barnes & Noble announced that it would promote some classic literature including Mary Shelley's Frankenstein, and Frank Baum's The Wizard of Oz, with new covers changing the racial features of the protagonists.
Cries of "fake diversity" rang out and sane minds suggested that rather than re-covering books by white authors, the company could simply promote the books by authors of color. The promotion was cancelled only a day after the campaign was announced.
The popular mall bakery Cinnabon took the occasion of Carrie Fisher's (Princess Leia) death to try and make a tribute and move some product. The company's social media campaign read, "R.I.P. Carrie Fisher, you'll always have the best buns in the galaxy" with a picture of a delicious frosted bun on the side of her Star Wars character's head. Perhaps the timing of this was the problem?
When the baby food company Gerber started selling their product in various African countries, they kept their same iconic packaging of the beautiful baby on the label. Slow sales led to an investigation that revealed that in some of the countries, because of low literacy rates, food companies routinely put on the labels a picture of what the jar contained.
The Mars company had the opportunity for a product placement of their candy M&Ms in the 1982 movie E.T. the Extra-Terrestrial directed by Steven Spielberg. In the movie, the main character lures the E.T. with the use of candy. Mars passed. Hershey didn't and they agreed to the use of their Reese's Pieces candy in the film. That film went on to surpass Star Wars to become the highest-grossing film of all time and Reese's Pieces was estimated to increase their annual sales by $14 million.
9. MORE TRANSLATIONS GONE ASTRAY
Clairol introduced a curling iron in Germany called "Mist Stick" in Germany. Unfortunately, in German, "mist" is slang for manure.
Swedish company Electrolux marketed its vacuum cleaners in America with the line: "Nothing sucks like an Electrolux."