There's a very good reason that New Target is known around D.C. as the "association agency." D.C. is home to a lot of associations, and we have a lot of these associations as our clients; we love marketing for associations. Member engagement, advocacy, and personal development are at the center of all our association engagement and technology projects.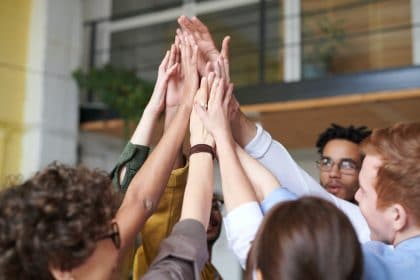 Marketing for Associations: Member engagement
Many membership-based organizations struggle to keep their members engaged. In order to keep your association thriving, it is important to find ways to keep your members interested and involved. Here are a few member engagement methods for associations:
Social media platforms can be a great way to engage with your members. Use social media to share news, updates, and events with your members. You can also use social media to solicit feedback and ideas from your members.
Email newsletters are another great way to stay in touch with your members. Use email newsletters to share news, updates, and events with your members. Like with social media, you can also use email newsletters to solicit feedback and ideas from your members.
Member forums can be a great way for members to interact with each other and share ideas. Use member forums to facilitate discussions about topics relevant to your organization.
Many of your members are interested in giving back and helping out. If you offer volunteer opportunities for members to get involved with your organization, you not only get their help but also you deepen your relationship and give them a sense of ownership which leads to greater retention.
Special events are a great way to engage with your members. Host events that are relevant to your organization's mission and goals. This is a great way to get members involved and engaged with your association. When members get to know each other in meaningful ways, they become more connected to the association and then are more eager to come to future events and even get others involved.
Surveys are a great way to solicit feedback from your members. Use surveys to gather information about your members' opinions and ideas. A lot more people will share their opinion when asked than will offer it unsolicited. Your next great idea for association growth or improvement will likely come from one of your members.
Many members join associations for the benefits and discounts that they offer. Because your pool of members and potential members is likely quite diverse, you should offer memberships with different levels of benefits and discounts to keep members engaged.
Members appreciate being recognized for their involvement with your organization. Show your appreciation by recognizing members for their participation in your association. That goodwill goes a long way towards engendering loyalty from the rank and file.
Personalized communication is key to keeping members engaged. Address members by name and show that you value their involvement with your organization. It doesn't take much to draw people in a little further; small steps like this make them feel appreciated and can really help with retention.
Keep your member engagement methods fresh and up to date. Try new things and experiment with different ideas to keep members engaged.
Advocacy
One of the most effective advocacy methods that associations can use to promote their cause is through public education. This involves reaching out to the community or members and educating them about the issues that are being faced by the association. There are several ways in which this can be done, such as organizing events, writing articles for local publications, speaking at public forums and so on.
Another important method is lobbying. Lobbying involves meeting with legislators and policymakers to influence decisions that they make regarding a particular issue. It may involve having meetings with elected officials, drafting legislation proposals, testifying in front of legislative committees, etc.
Regardless of which advocacy method you choose, it is important to have a clear strategy in place and to get support from other organizations in order to be more effective.
Personal Engagement
Modern associations have to find ways to keep their members interested and engaged with the organization. One of the best methods for this is through personal engagement. This involves connecting with individual members on a more intimate level, allowing them to feel more connected and invested in the work that the association does. There are several different methods that organizations can use to achieve personal engagement, such as offering specialized training options for members or developing unique volunteer opportunities for them.
One way that associations can achieve personal engagement with their members is by offering professional development opportunities tailored specifically to their needs. For example, an association might offer training sessions on topics like public speaking and leadership development, both of which would be attractive to its members who may want to further develop their skills in these areas. Additionally, an association might provide mentorship opportunities for its members so that they can have access to more experienced professionals in their industries and learn from them directly.
Another way that associations can achieve personal engagement with their members is through developing unique volunteer opportunities. For instance, an organization might create a special project or event that requires the help of many volunteers and then invite its members to participate in this event or project. This can be a great way to get members involved and engaged with the association on a deeper level, as well as forge stronger relationships between the group and its membership base.
In order to successfully implement these kinds of methods for personal engagement within your own association, it is important to consider each member's unique needs and goals. By doing so, you can more effectively tap into the potential of your membership and build a stronger, more connected organization overall.
At New Target, we've crushed membership acquisition, fundraising, and retention campaigns delivering material results to associations serving individual and corporate membership types.
Complementing our marketing services are a suite of technology services from AMS integration to virtual conferences, e-dues systems, website design, donation and registration payment integration, and much more.
Engagement begins online now more than ever. Our team will work with yours to create meaningful strategies and advance conversations effectively across all your digital channels. We'll amplify your members' voices above the noise, together.