Marketing is an exciting, ever-evolving field that's constantly reinventing itself to keep up with the latest trends and technologies. And as we head into 2023, there are a number of big changes on the horizon that marketers need to be prepared for – so if you want to stay ahead of the pack, here are 10 great marketing ideas for 2023!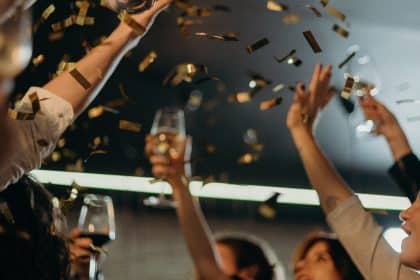 1. Get visual
Visual content is one of the hottest trends in marketing right now, and it looks like it's going to continue to grow in popularity over the next few years. So, whether you're looking to create videos, infographics, memes, or anything else visual, start thinking about how you can incorporate visuals into your marketing strategies and campaigns.
2. Go live
Live video streaming is increasingly popular, especially on mobile devices, so if you want to reach your audience in a way that feels authentic and real, consider using live videos to market your business or brand. If you're not sure where to start, platforms like Facebook Live, YouTube Live, or Instagram Live can all be great places to begin!
3. Engage with influencers
Influencer marketing has been a buzzword in the marketing world for several years now, but it doesn't look like it's going anywhere anytime soon, in fact, many experts are predicting that it will become even bigger as we head into 2023. So, start looking for ways that you can work with influencers to reach new audiences and build trust and credibility for your brand.
4. Embrace technology
There are a number of exciting new technologies out there that are helping marketers connect more effectively with their target audiences, including machine learning, voice search, and chatbots. Voice search is a technology that allows the user to speak queries rather than typing them into a search box. Voice searches are typically shorter and more conversational in nature, allowing users to quickly enter a few words or phrases rather than entire sentences.
5. Experiment with social media advertising
Social media platforms like Facebook and Instagram offer powerful paid advertising opportunities, but many businesses still aren't using them very effectively, so if you want to stay ahead of the game, start experimenting with different ways to use social media ads in 2023! You might find some interesting trends, insights or ideas that could benefit your business.
6. Create more custom content
Content marketing is big in 2023 – and it looks like one of the biggest trends will be an emphasis on creating custom content that's tailored to a specific audience or industry sector. If you haven't already, start thinking about how you can produce unique, engaging content that suits your target market perfectly!
7. Try customer experience marketing
Customer experience marketing has also seen huge growth over the past few years, and it doesn't look like this trend is going anywhere soon. If you want to stand out from the competition, start thinking about ways that you can improve customer experiences for your brand or business. Whether it's launching a new loyalty scheme, creating unique packaging, or improving your customer service processes, there are lots of opportunities!
8. Go green
In recent years, we've seen lots of big brands going "green" – from Nike and Starbucks to Tesla and Google – and it looks like this trend is only going to grow in future. If you want to stay ahead of the competition in 2023, start thinking about ways that you can make your business more environmentally friendly and sustainable!
9. Embrace augmented reality (AR)
The technology behind AR has been around for several years now, but interest has been growing thanks to the popularity of apps like Pokémon Go and Snapchat filters. If you want to stand out in 2023, start thinking about ways that you can use AR in your marketing! Whether it's creating a fun app or using AR filters in social media ads, there are lots of possibilities.
10. Keep trying new things
Most importantly, as a marketer in 2023, you need to be open to experimenting and testing new strategies, because if you aren't constantly looking for opportunities to improve your approach and stay ahead of the competition, you could easily fall behind!
Embracing these 10 actions can help position your brand for success in the coming year. It's an exciting time to be a marketer, and we're looking forward to seeing what other new technologies, ideas and trends will emerge in 2023!