Online videos will make up over 82 percent of all consumer internet traffic by 2022 — almost 15 times higher than in 2017.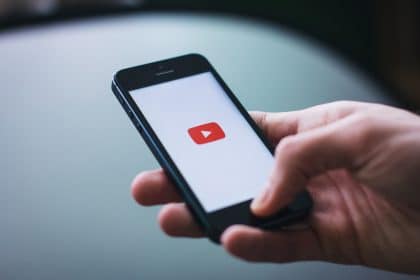 Video marketing should be your top priority if you are a business owner or marketing manager trying to increase brand awareness. However, it's also critical to keep up with the latest trends in order to get the most out of this marketing tool.
According to the Wyzowl Video Survey 2021, 93 percent of marketers believe that including videos in their marketing strategy is critical. Keeping up with video marketing trends allows you to keep one step ahead of the competition.
Not surprisingly, according to HubSpot's State of Video Marketing report, YouTube and Facebook are the most popular video marketing platforms, with 89 percent and 70 percent respectively of respondents using each.
However, some of the lesser-known video marketing strategies also appear to be producing significant benefits for marketers.
Explainer videos have become extremely popular. The vast majority of people (94 percent) said they watch explainer videos to understand more about a product, with 84 percent of them being persuaded to buy it.
It's also not necessary for the product to be physical; 8 out of 10 people claim to have been persuaded to buy an app or piece of software after watching a video.
Most significantly, 2020 appears to have been the webinar's year, maybe as a result of global events and an increased need for remote connectivity. In their 2020 survey, they discovered that only 46 percent of marketers used webinars in 2019 — but this percentage increased to 62 percent in their 2021 survey.
Rise of Mobile Video Marketing
Businesses using videos to their advantage and to promote their content open up so much opportunity for success. The growth of mobile video, in particular, shows no signs of slowing. In fact, more than 75 percent of all video views come from mobile devices, and that number is expected to keep growing. Many causes contribute to this growth, including:
Higher Frequency of Video Viewing: A rising number of people are choosing to view videos on their phones due to larger screen sizes, increased use of social media apps, and high-quality displays.
Vertical Video: Another element driving mobile video development is the growing popularity of vertical videos on multiple platforms. Vertical videos are proving to be a more interesting content type than horizontal ones.
Public Wi-Fi Access: Accessing mobile video content requires some type of connectivity, such as 4G or Wi-Fi. Fortunately, Wi-Fi is now more available than ever before, and this trend is projected to continue in the coming years.
Video Marketing Across Social Media Channels
As we discussed earlier, YouTube is the most popular social media channel for marketers to post videos, and nearly 9 out of 10 (88 percent) marketers planned to use YouTube for video marketing (Wyzowl, 2020).
Facebook comes next, with more than three-quarters (76 percent) of marketers planning to use the site for video marketing. LinkedIn is also a relatively new player in the video marketing space, having only released video services in 2017. However, it has already eclipsed other platforms such as Instagram and Twitter as the third most popular social media site for video marketing.
Tailored Content for Each Platform
It's tempting to make a single video and publish the link across multiple platforms when creating branded content. Successful video content, however, should be unique to each social media platform and audience.
Audience culture on each platform is impacted by the reason they visit, their expectations, how they engage, and who they are. Knowing all of this, you can create effective tailored video content for each platform.
YouTube
People go to YouTube to watch videos, either to be entertained or to get educated. Make lengthier, in-depth films with narration, tutorials, or takeaways to take advantage of this. You might be tempted to share the same YouTube video across all social media platforms, but keep in mind that the video may be too long for most other audiences' attention spans. In addition, the content may not be acceptable for generating engagement within the platform's culture.
Facebook is all about "friendships." You'll get more shares and comments if you make videos that are personal, helpful, and casual. You can stream for up to 8 hours on Facebook Live, and recorded video is limited to 2 hours and 40 minutes in most other areas of Facebook, while Facebook Stories are limited to two minutes. When it comes to ads on Facebook, all age groups over the age of 18 are highly represented.
Twitter
The best Twitter content makes a point, expresses an opinion, or sparks a debate. The video length limit is 2 minutes and 20 seconds. Most of the people you engage with on Twitter are strangers rather than friends.
Pinterest
Pinterest, like Instagram, is all about visual discovery. According to Pinterest Business, however, 85 percent of visitors go to the site to start a new project. Use text overlay and captions to highlight what the video is about and create video pins that catch immediate attention within the first few seconds. You have 15 minutes to work with but try to keep your videos under one minute long.
TikTok
Always make unique TikTok-specific content—in other words, don't upload a video you posted someplace else. Videos are usually made to impress and highlight a skill or talent, such as dancing, lip-sync, or humor. The duration can range from 3 to 15 seconds, and it can be looped for up to 60 seconds.
Without question, video marketing is here to stay. In today's highly competitive world, brands must take advantage of this type of content marketing to remain relevant. Brands can use video to communicate their intended messages to their target audience effectively and engagingly. Visual communication is always more effective, and video marketing maximizes that.