Messenger marketing offers businesses a simple, practical, and quick approach to connecting with millions of consumers from all over the world. Companies can send marketing messages in any format, including text, audio, video, images, or chatbots. Customers then become aware of what a specific brand is offering and influence purchasing of the goods or services provided. When implemented effectively, messenger marketing tactics can increase sales and improve consumer relationships.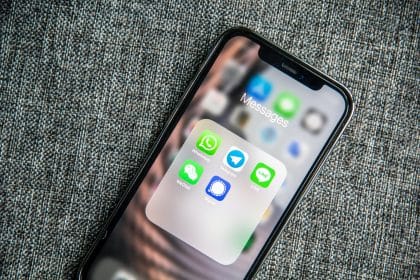 Why use messenger marketing?
Reaching viable prospects and increasing brand awareness is a struggle many businesses face, it can also be expensive. Right now, there are more active users on messaging apps than on social media. This is a great opportunity for businesses to use messenger marketing to connect with important prospects, increase quality lead generation, and increase conversions.
How does messenger marketing work?
Messenger marketing lets a business or digital markets subscribe users to their marketing campaigns in messaging apps like Facebook Messenger, WeChat, WhatsApp Telegram, other messaging apps, or through widgets on a website.
Chatbots offer a convenient content delivery platform with high open and click rates. They allow brands to deliver relevant information and reminders about upcoming events and provide a great opportunity to re-engage existing prospects. They are also great for helping your support department answer common questions, collect orders or donations, register people for your events, and promote your brand.
Messenger marketing is not like other marketing channels
Why not add another channel into the mix with all marketing channels, including emails, social media, and landing pages?
Average email open rates are around 18 percent, and the click-through is around 2.69 percent. This means that there are a lot of potential customers that your message is not reaching. Email marketing is difficult to crack, and the bulk emails full of announcements and promotions aren't always going to get the best results. We have been using this same strategy for over ten years now, so it's time for a new player in the game.
We are seeing a major shift in business-to-consumer communication through messenger marketing. Messenger marketing is creating authentic relationships with consumers you can't develop anywhere else through messaging and chat apps.
Who is messenger marketing for?
Implementing a messenger marketing strategy has the power to give any type of business, from nonprofits to ecommerce to restaurants or salons, a proven way to automate hundreds or even thousands of customer conversations.
A Messenger bot enables you to centrally manage sales, automate conversations, scale social media marketing, provide round-the-clock customer service, and nurture leads. Additionally, it keeps track of and archives user data, such as interactions and demographics, for everyone to use.
Messenger bots can help your company, large or small, grow while you can focus on other tasks. In addition, messenger marketing is also great for small businesses that want to do more with less.
Benefits of messenger marketing
Inexpensive lead generation
Messenger marketing allows for lowered costs associated with acquiring a customer. Between creating ads, launching ads, posting on social media, and other marketing activities, a profitable lead generation strategy can take up a lot of time and resources, especially for a small business.
Messenger marketing frees up time to focus on other vital aspects of your strategy at a relatively inexpensive price point.
Better audience targeting
With messenger marketing, you can discover and refine your target audience and segment them based on certain criteria. When you concentrate on the right targeted groups, your ad dollars will be spent on the right leads, and sequences will nurture the leads into paying customers.
24/7 customer support
These days, customers expect personalized, quick support 24/7. Messenger bots provide a powerful self-service tool that can give your customers exactly what they want around the clock.
Improved retention
A solid messenger marketing strategy will bring value to customers continually, whether it is through great content, loyalty programs, special deals, and more. This offers a personal touchpoint that will turn consumers into loyal customers and advocates.
Messenger marketing tips
Here are some best practices to help you gain the most out of messenger marketing:
Build and edit your chatbot based on consumer feedback.

Send notifications to your existing customer list to focus on engagement.

Explain the bot to prospects within your marketing materials.

Promote the chatbot in the places where your target prospects are most likely to visit.

Personalize the bot for more timely and relevant interactions.

Keep it simple and limit the number of available options.
Messenger marketing allows people to engage with stories and brands how they want to. From social chatbots to onsite customer service bots, the New Target team has helped organizations create experiences that connect with their customers and donors at all stages of their journey. Let yours be next, and contact us today!